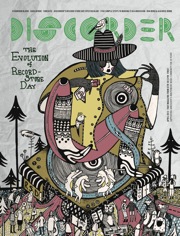 Every month, Discorder publishes album reviews online and in print of local, Canadian and otherwise fabulous bands. The Under Review Editor coordinates the charge, leading our team of writers, assigning reviews and responding to pitches. YOU COULD BE THIS PERSON! Check out the Under Review Editor volunteer posting.
Build your editorial skills and support 30 years of local music and art coverage. Deadline for applications is Thursday, May 2, 2013.
Many thanks to Jordan Ardanaz and the fabulous job he's done over the past year and a half!