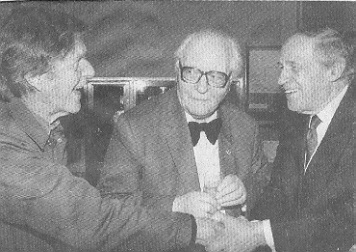 CiTR Music Director and guest Arts Reporter Sarah Cordingly was there at Western Front:
"Talk about interdisciplinary, this one's got it all. Music, art, theatre, science, history and philosophy all come together in one gorgeous old building.
Boulez contra Cage, created by David Bloom, is a dramatization of the fascinating relationship between two important modernist composers, John Cage (Simon Webb) and Pierre Boulez (David Bloom). The dialogue is adapted from their letters and other writings and is punctuated with illustrated examples in the form of live music. Piano and flute duo, Tiresias (Mark McGregor and Rachel Kiyo Iwaasa), perform the avant garde works of Cage and Boulez with intensity.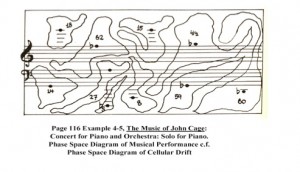 Overall, it was a compelling performance that laid out a tense relationship between the two queer composers (as it moved from friendship, through tense philosophical discord, and finally, full-on conflict) as well as their very interesting musical practices and experimental techniques."
Watch John Cage on television in 1960:
[field name=iframe]