Another round of DJing 101.9, CiTR's digital music mixing program for beginners is running soon!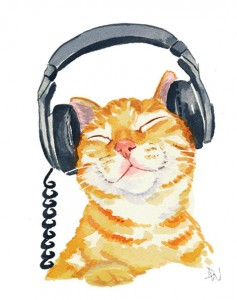 We learn:
Week 1: Tempo and Rhythm – the basics of pop music
Week 2: Loops – mixing on the fly
Week 3: Keys and Tones – harmonic mixing
Week 4: Pacing and Hardware – the idea of controlling energy
Plus opportunities for performance for live audiences!
Come sign up by attending orientation in SUB room 42U at either 3-4pm or 5-6pm in the basement, right near the Fringe hair salon. It's FREE and a fun way to get into the hobby of mixing songs.
Lessons happen Tuesdays 4-7pm OR Wednesday 3-6pm, so you can have your choice of days to attend!
Join and invite friends to our event page!
If you can't make orientation, please contact us at djtraining@citr.ca! For more info on our program, take a look at our page here.