The CiTR Alumni Weekend is coming up November 16th-18th! It's the 75th anniversary of the Radio Society, 30 years on FM, and 30 years of Discorder! For more info and to register for events, click here. Join our Alumni Facebook group.
September 14, 1981! The day CiTR became CiTR 101.9 FM, further expanding its reach across the Lower Mainland in glorious stereo. For historical purposes, we've included the original CRTC decision (it's boring government stuff, but it's important!) and an article by the Vancouver Sun on the newly official 101.9 now having to curtail its former "goofiness." A colourful comment scrawled on the article by someone at the station tells us a bit about how this article was received.
And, as a bonus, an article on the CRTC-approved wattage boost in 1988, featuring a very happy Harry Hertscheg, CiTR alum and former station manager.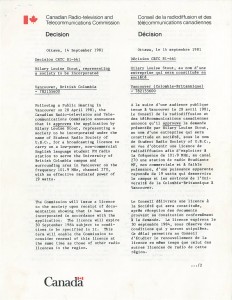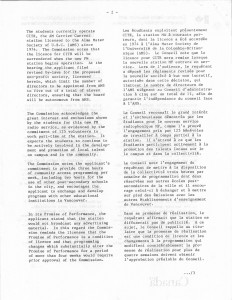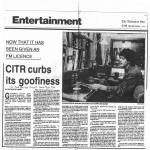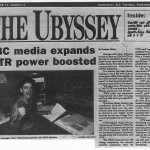 Check out our previous archive posts:
From the CITR Archives #1
From the CiTR Archives #2
From the CiTR Archives #3
From the CiTR Archives #4
From the CiTR Archives #5
From the CiTR Archives #6
From the CiTR Archives #7
From the CITR Archives #8
From the CITR Archives #9
From the CITR Archives #10