Olio Festival (Sept 19 – 23rd, 2012) is in full swing, and the Arts Report has been checking out the comedy, installation and music of  this year's Vancouver arts hodgepodge.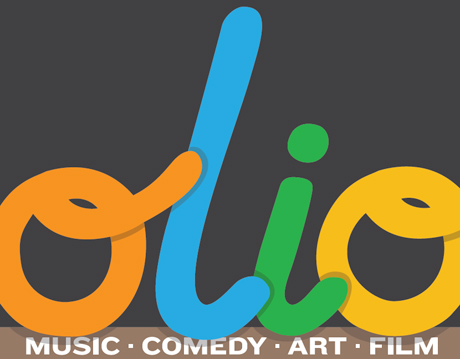 Check back in for more reviews as the festival unfolds! For now, here are a few of the shows that members of the Arts Team have seen (This is That, Stop Podcasting Yourself, Rain City Chronicles, The Automation, Ladyhawke, and Ryan Hemsworth, International Sketch Showcase, Shout Out Out Out Out):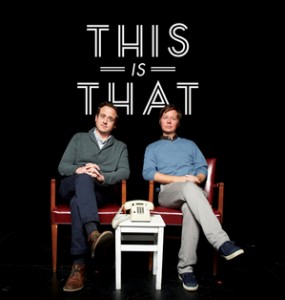 Thursday, Sept 20th:
At This is That LIVE, Pat Kelly and Peter Oldring showed off some of their well-timed improvisation. Watching the two play off each other as they went through their roster of Canadian characters was at its funniest when the interview broke down and Oldring (as the interviewer) refused to let it slide that Kelly's Newfoundland accent was less than stellar. Their usual send up of the CBC current affairs shows was punctuated by fake phone conversations and real disgruntled radio calls from listeners.  I was pleasantly surprised to see how recreating a radio studio was much more dynamic than anticipated with nice but simple staging of a phone station, a fake radio booth and a over-the-top slide show of Canadian wonders in the background. – Ariel Fournier
CBC's This is That is such a well done satire of CBC's content and sonic delivery that they get calls. During their live presentation at the Rio Theatre you heard those calls, most often, and accurately, describing the show as ridiculous. But ridiculousness done to perfection. Well crafted while still being improvisational, This is That is a factious conversation with the Nation. Which is pretty impressive when it's just the two of you doing all the voices. The jokes are a good foundation – from an all coin currency to the banning of "Bless you!" in federal work spaces – and though they might read as "Dad Jokes" ) if not for the pitch perfect delivery. But the audio's the thing, and if you are familiar even slightly with the CBC, they thoroughly transcend paternal humour. Here at the Arts Report, we're pretty familiar. We totally nailed our impression MC Grant Lawrence's initial Hello and it only got better and more Canadian from there. – Maegan Thomas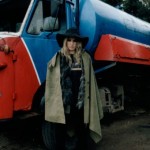 The Automation was very, very tight on Thursday at Fortune Sound Club. Their classic rock influenced set wasn't exactly to my tastes, but they put on a great show. On the other hand, fans of Ladyhawke [Pip Brown, pictured right] went crazy for their set, but I wasn't a fan. Lazy songwriting and uninspired showmanship left a lot to be desired. – James Bates
Friday, Sept 21st:
The first guest on Stop Podcasting Yourself LIVE at the Electric Owl was Dan Mangan, who was actually funnier than I suspected, based on his thoughtful-bearded-man reputation. The other guests, Kevin Lee and Alicia Tobin were hilarious as expected. The audience "Overheards" pleasant surprise and I liked that the audience involvement made the whole show feel really warm. Because of this segment, I am going to get a tattoo now of a yin yang sign with Chinese characters underneath that say "no limits."  – Ariel Fournier
The "Overheards" are a powerful segment indeed, be wary it's power. For "Bumpers" (SPY listeners), it's theme song is seminal. However, while I love the "Overheards" segment jingle, "Hulk Hogan News" is number one in my heart. Stop Podcasting Yourseasn't as tight as This is That in preparation, but the laughs were packed tighter for sure. Dave Shumka and Graham Clark put the "pro" in "improv" so the roughness is actually the best part.  – Maegan Thomas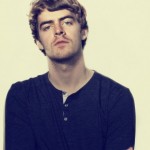 At the Waldorf, Ryan Hemsworth [pictured left] played mostly electro infused hip hop banger, saving his more experimental A.D.D. material for the last ten minutes of his set. However, people had a great time and that's the function of dance music. F**k art, let's dance. – James Bates
Saturday, Sept 22nd: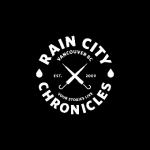 The Rain City Chronicles addressed "Second Chances" at the China Cloud. First was Derek Weiss with a poignant story of a second chance connecting with the DTES community, expressed through dance. Sam Stiegler is going through withdrawal from New York, help him out Vancouver! And the final entry was last minute, but they knew last minute first hand with a tale of trips to the toilet. What is best about Rain City Chronicles is the sincerity, even in humour, and getting a story from someone who may not necessarially a performer. That's why for me, the more rehearsed New York tale held the least impact not because it wasn't fun, but because it came across as contrived in comparison. And when you have a script, you can forget or trip up but when you speak directly from the heart, it's always the right thing to say (unless you are terrible).
The audience was also graced with two mournful but upbeat (trust me, it's possible) tunes from Colin Cowan & the Elastic Stars (Chris Kelly of the China Cloud and producer of This or That). The second half of the evening brought back together Ghost Jail who also tackled the theme "second chances", which brought us to the prairies, though the machinations of familial mayoring, and through many poems by Ian Rowe. He closed on a serious note, imploring Vancouver to stop with the "busy" and to make that "thing" that you love happen already. – Maegan Thomas
The International Sketch Comedy Showcase. The Biltmore.  So much comedy. So much laughter. A little too much alcohol. I dragged along my friend who had never seen a comedy show and I can tell you we were both delighted. Kyle Bottom began the show by referring to it as "tour of facial hair styles" and Kyle Kinane closed the show by describing the night as a roster of "young white guys dissatisfied with their privilege." So maybe not the most diverse lineup, but definitely a whole slew of talented comedians. I'd retell Kyle Kinane's story about a man sitting on an airplane eating pancakes out of a duffle bag, but I have no way to recapture that magic. Every person up there had impeccable timing and delivery and I'm still not sick of Graham Clark after seeing him at three shows this weekend so that's a good sign. – Ariel Fournier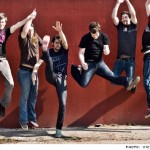 Also at the Biltmore, I caught Teen Daze's last song and the crowd going wild for him, and then things kept going up and up.  Shout Out Out Out [pictured right]was a blast. I've never seen the Biltmore so full of life and joy [also pictured right] (feel free to let me know if this is true or it simply reveals my lack of Bilt knowledge), and people seemed very harmonious. Only one elbow to a rib all night! Shout Out Out Out Out is a drag to type but it was an effortless set, bouncing and shaking the Biltmore into one of the better sets by Glory Days I've heard in a while. – Maegan Thomas