In June, the National Campus/Community Radio Association handed out awards during its annual conference and CiTR's very own 'The Extraenvironmentalist' won for "Best Syndicated show or Podcast"!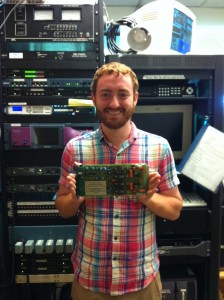 Since 1993 the NCRA/ANREC Awards have honoured the amazing programming, people and activities of our sector and reflected the range and diversity of campus and community radio across Canada.
In less than 1 year on air, Extraenvironmentalist hosts, Justin Ritchie and Seth Moser Katz, gained instant accolades and recognition.  Check them out every Wednesday at 2 p.m. following the '
Terry Project
' podcast and '
Democracy Now!
'.  Honorable mention went to the '
Arts Report
/
Discorder
', Wednesdays at 5 p.m., for "Local Talent Development".  Congratulations!