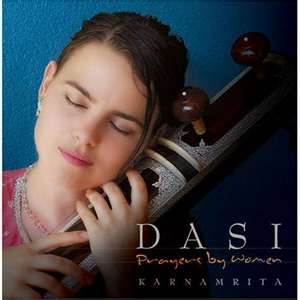 Kirtan singer
Karnamarita Das
i is presenting an intimate concert on the evening of 22 Aug at the Canadian Memorial Church, as well as performing at the
Kirtan Vancouver Festival
this coming Saturday (which CiTR will be LIVE broadcasting).
August 16 from 10-11am, Matt Granlund presents a teaser for these two shows by exploring the origins and meaning of kirtans and the bhakti yoga tradition.  He will be interviewing and featuring the music of Karnamrita Dasi as well as chatting with teacher of Vedic knowledge, Jeffrey Armstrong.
Tune in to explore the 'Ocean of Devotion' that is bhakti yoga!