CiTR and AMS Events presents Flash Palace September 16, outside UBC's student union building!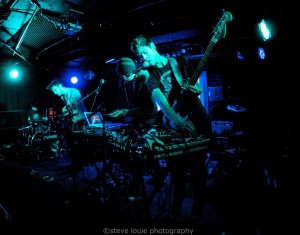 Friday`s Live@Lunch, UBC's free September lunchtime music series, will feature experimental and post-rock band Flash Palace, live broadcast on CiTR between 12-1:00 pm.
Inspired by Marvin Gale, the bassist and singer Ellis Sam, and other members MacRae Lawrie, Samuel Dzierzawa and Jonathan Scherk, Flash Palace creates a sound that mixes math-rock, jazz and electronic beats. Their debut album is Some Misinterpreted Sunsets.
You can also read the lastest Flash Palace review in Discorder Magazine.
Click here to listen to the band: FLASH PALACE songs at Myspace Music