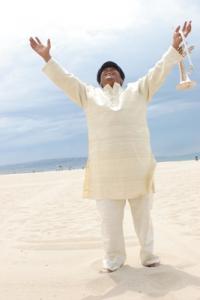 Legendary South African trumpeter Hugh Masekela is an innovator in the world music and jazz scene and is active as a performer, composer, producer and activist. This iconic artist is best known for his integral role in Paul Simon's tour behind the classic album Graceland. Masekela's work as an activist raised international awareness of the South African government's restrictive apartheid policies. In the 80s, Masekela's hit song Bring Him Back Home became an anthem for the Free Nelson Mandela movement.
His tour in support of his latest album, Phola, brings Masekela (on flugelhorn) to the Chan Centre in March, where he will combine with five other superb South African musicians to explore his incredible musical history.
The Chan Centre is also hosting a film screening and free lecture on March 10 and 11.