On Wednesday's Arts Report…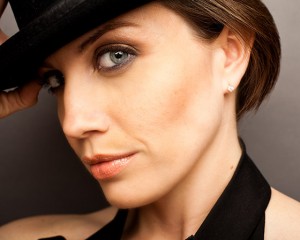 Purely Cabaret
Purely Cabaret, a one woman cabaret show, is wowing audiences across Canada. Opera singer Lindsay Sutherland Boal is now bringing this spicy and alluring show (featuring a selection of cabaret and musical classics) to Metro Vancouver this weekend–to the Evergreen Cultural Centre in Coquitlam on Thursday and Saturday night. On the Arts Report, Lindsay drops by along with her pianist, Kinza Tyrell, to talk about the show.
Pick up tickets for shows on Nov. 25nd & 27th here!
Secret in the Wings
The sweet fairy tales most people hear during their childhoods, usually stem from darker traditional fables. Studio 58 at Langara College, is playing Secret in the Wings, a twist on three rather obscure fairy tales about a laugh-less princess, a snake girl who refuse death and three blind queens. Director Mike Stack gives us the scoop!

Secret in the Wings will be playing from Nov. 18th – Dec. 5th! Click here for tickets!
Rising Beats on the Infinite Horizon.
Once again, The Vancouver Inter-Cultural Orchestra is mixing it up at the Cultch. Rhythm is the heartbeat of any music and the production exhibits the pulses of the world through the use of instruments from around the planet include things called the oud, santra and marimba. We'll have Moshe Denberg, the artistic director talk about how they blend the musical flavours together.
It's only playing next Tuesday at 8PM! Get tickets here!
The show will also feature…
…at the Cultch again, Synchronity, a multimedia show which morphs the theatre into a forest. Plus, a dance performance called, Experiments: Logic and Emotion Collide, that links together ecologists and dancers to evoke awareness about the world.
Tune in today at 5PM!
Subscribe to the Arts Report podcast!
Follow us on twitter: https://twitter.com/citr_artsreport