30:Live is Vancouver's newest concert series, spotlighting local, independent bands at the Forum on Granville St. Arts Report correspondent Nick Sartore met with producers Leon Feldman and Dan Tanner and they explain what 30:Live is all about, how the Forum (formerly the Buffalo Club) makes a great venue, and the burgeoning music scene in Vancouver.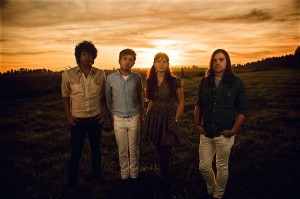 The next 30:Live show is Friday, Sept 24, featuring Familia, Painted Cities, and Aardvark Robinson. Check out Familia's lovely MySpace page where you can hear "Today" and "Safe and Sound."
Show starts at 8pm.
Tix $12 at the door!
THE FORUM – MUSIC ROOM
1163 GRANVILLE STREET
For more info, check 30:Live's page on Facebook.