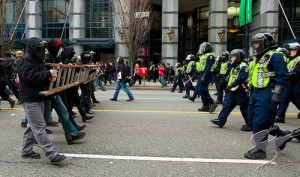 SPECIAL OLYMPICS COVERAGE
The first few days of the Olympics proved senstationally busy as everyone got out to see what was going on. From protests, to a march in the Downtown Eastside and independent media facing the mechanics of the IOC – it's all here on CiTR News.
Check out this Olympics minispot for Tuesday, February 16th. We're your source for the latest coverage of the Vancouver Olympics from an alternative perspective.
Listen here!
Subscribe the CiTR News podcast
Follow us on twitter: @CiTRnews