On Thursday, January 28th, for the first time ever, the ICE CREAM SOCIAL will be coming to UBC!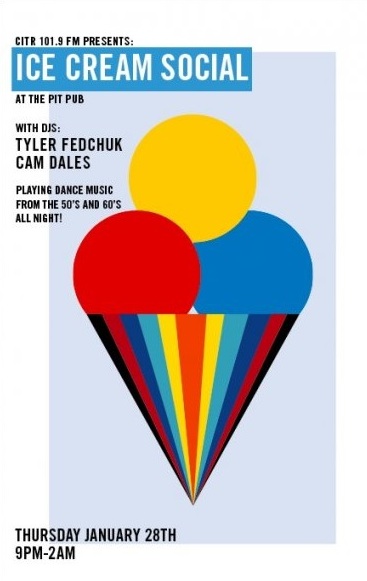 Join us for a night of 50's and 60's dance tunes provided by TYLER FEDCHUK and CAM DALES, who you can also hear on Radiozero every Friday on 101.9fm from 2:00pm – 3:30pm.
Support your independent campus radio station by coming down to the Pit and partying with us!
DRINK SPECIALS:
$3.00 CANADIAN
$3.00 SHOTS OF CYCLONE
$4.50 RYE/$6.50 DOUBLES
Check out the event on Facebook and invite all your friends!