CiTR 101.9FM and Discorder Magazine can't happen without musicians, so we're committed to supporting artists making unique tunes. Interested in hearing your music on our airwaves? Submit Your Music to our on-air playlist or come on down to the studio and Perform Live on Air! If you're more interested in getting your voice heard or sending your ideas out over the airwaves, find out how to Pitch a Story for the Radio. We also offer a mail out service for bands who want to get their music to other radio stations across the country.
Want to see your name in print? You can also submit music and pitch stories to Discorder, our almost-monthly magazine of local music, art and other stuff.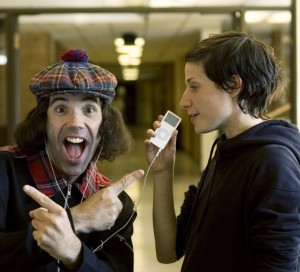 Submit Your Music
We are always looking for new music to add to our on-air playlist and music library! CiTR 101.9FM loves hearing new music of all genres from Vancouver and beyond, and we love supporting emerging musicians. You can submit your music to CiTR any time.
Mail Submissions
Send us a copy of your CD, EP, LP or 7″. We do not accept CD singles. We appreciate one page with a band description, the release date, track list, and other information. Feel free to send us buttons, stickers, posters and other small treats with your album. Please avoid excess packaging, bubble wrap, and plastic. Please address your mail to:
Andy Resto – Music Dept.
CiTR Radio
LL500 – 6133 University Blvd.
Vancouver, BC
V6T 1Z1
Digital Submissions
We prioritize physical copies, but you can submit releases with a minimum of four tracks digitally through email. Downloads with 320kbps MP3 files are ideal. Please include a preview link and one page of band information. We're most interested in local releases and music in high demand from our programmers. Email your submissions to Andy Resto at music@citr.ca.
To follow up, feel free to call us at 604-822-8733, or email one to two weeks after submission to learn whether we've added it to playlist or music library. Tracking hours are every Wednesday, 12-3pm.
Submitting to that Show You Love
Take a look at our shows to target specific hosts. You can mail an album directly to the host through our mailing address, or contact the host through the email listed on their show page.
Perform Live on Air
Want to perform live on the air at the CiTR station? We love having touring musicians and local favourites join us in the studio for a live broadcast set! Email Andy Resto at music@citr.ca and we'll look over your request. We're likely to arrange a live performance if we're already playing your music, so please submit your music!
Pitch a Story for the Radio
If you're an author, artist, educator, or academic and want to discuss a particular issue on-air, check out our spoken word shows. We also have several current affairs programs covering a wide array of topics, including News 101 and Arts Report. Get familiar with our shows to see which is the best fit for your project.
You can also contact music@citr.ca or programming@citr.ca, and we'll help you get in touch with the correct show host.
Want to curate your own playlist or have an idea for on-air content but don't know where to start? Check out our volunteer page to see how you can make radio for CiTR 101.9FM.

Get Your Music to Radio Stations Across Canada
CiTR 101.9FM offers a mailing service for your band's new releases! A couple of times a year, we send out a stack of music to other campus and community radio stations across Canada. If you'd love to have your music played on the radio from sea to shining sea, and heard by millions, send us a physical copy of your newest stuff! We take CDs, vinyl, and cassettes. Since the objective of sending out a mailer is to add to the physical music libraries of other stations, we do not accept digital submissions (if you have questions about exemptions, please contact Andy Resto at music@citr.ca).
Submissions for our 

October 2017

mailer will be open in August.
If you have a new release and would like to be included in our next mailer, send an email to Andy Resto at music@citr.ca with a brief band bio and digital samples before you send us physical copies.
We offer two mailer packages which go out to the top 10 and top 30 campus/community radio stations in the country, respectively. We will provide you with a list of stations and contact information when you submit so you can follow up with the stations we send your music to. Here is what we need from you depending on which package you would like us to send for you:
Package 1:
$20 mail fee
10 copies of your record to be sent to the 10 biggest campus/community stations in Canada
60 word bio to be included with your release
A list of 3 bands similar to you to be included with the bio
List of any songs with profanity
Any other small promo items you'd like to include (i.e. stickers, pins)
Package 2 – same as Package 1 except:
$50 mail fee
30 copies of your record sent to 30 stations
Submit / Pitch to Discorder Magazine
There are several different ways to pitch to Discorder Magazine. Read the following guidelines carefully, but if you have any questions don't hesitate to email Discorder Editor-in-Chief Brit Bachmann directly at editor.discorder@citr.ca.
Please note, Discorder prioritizes submissions with relevancy to Vancouver and the Lower Mainland. Because our contributor base is volunteer, we cannot guarantee to cover everything that is submitted to us, but the masthead does review all submissions and pitches.
Submit an album/book/podcast for review in Under Review
If you have a new release, be it an album, a book or podcast, email a copy to Under Review Editor Maximilian Anderson-Baier at underreview.discorder@citr.ca.*
Submit a live show to be reviewed for Real Live Action
If you are hosting, promoting or performing in a live music, comedy or theatre show, email details 2-6 weeks in advance to Real Live Action Editor Jasper D. Wrinch at rla.discorder@citr.ca. We may request two media passes- one for a photographer, and one for a writer.*
Pitch a story for print or online
Got something newsworthy and think it could be a feature, column or web exclusive? Email details to the Editor-in-Chief Brit Bachmann at editor.discorder@citr.ca.*
Submit to Hot Head, our rant/rave feedback column
Discorder accepts all feedback on the magazine, and the community we serve. If you've got something to say, email it to the EIC at editor.discorder@citr.ca with "HOT HEAD SUBMISSION" in the subject line. Be sure to indicate whether or not you want your submission anonymous. By submitting to Hot Head, you are consenting to having your words published in print and online at citr.ca/discorder.ca. That being said, we don't guarantee to publish all submissions. Hate speech is not tolerated. (Published Hot Heads do not necessarily reflect the views of the CiTR/Discorder staff and masthead.)*
*You can also submit and pitch in person, or by mail to CiTR station in the Nest, located at LL500 6133 University Boulevard, Vancouver, B.C., V6T1Z1. Be sure to clearly indicate that your submission is for Discorder Magazine!