There are many ways to get involved at CiTR 101.9FM and Discorder Magazine. Volunteering is open to both UBC students and community members.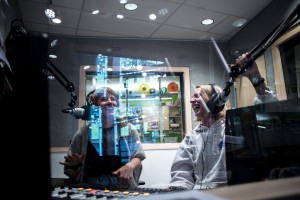 Volunteer departments include:
Show Hosting
New Spoken Word Collectives!
Arts, News and Sports 101.9
Producing ads, PSAs, and spoken word
Discorder Magazine!

Writing for Discorder
Illustration for Discorder
Photography for Discorder

Promotions and Outreach
Music Department
Events Outreach Team
Live Broadcasting/Sound Tech
and more!!!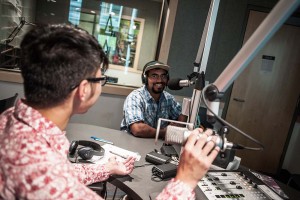 How to get involved:
1) Book a station tour
These take place Monday through Friday at 12:00PM. You can sign-up at the station, online in the form below, or show up and meet in the lounge. If 12:00 doesn't work with your schedule, you can also contact Hugo to arrange an alternative time.
2) Determine your area(s) of interest
After your tour, you'll chat with Hugo about the different departments and the volunteer opportunities within each one. One you've selected which parts of CiTR and Discorder you're interested in, you'll be contacted by the leaders for each area.
3) Become a CITR member
This is an annual fee – $10 for UBC students, $35 for community members, and $30 for renewing community members. Your membership will give you workshops and training, equipment privileges, access to our music library and studios, the ability to go on the airwaves and get published, event and concert tickets, and more!
Questions? Email Hugo at volunteer@citr.ca