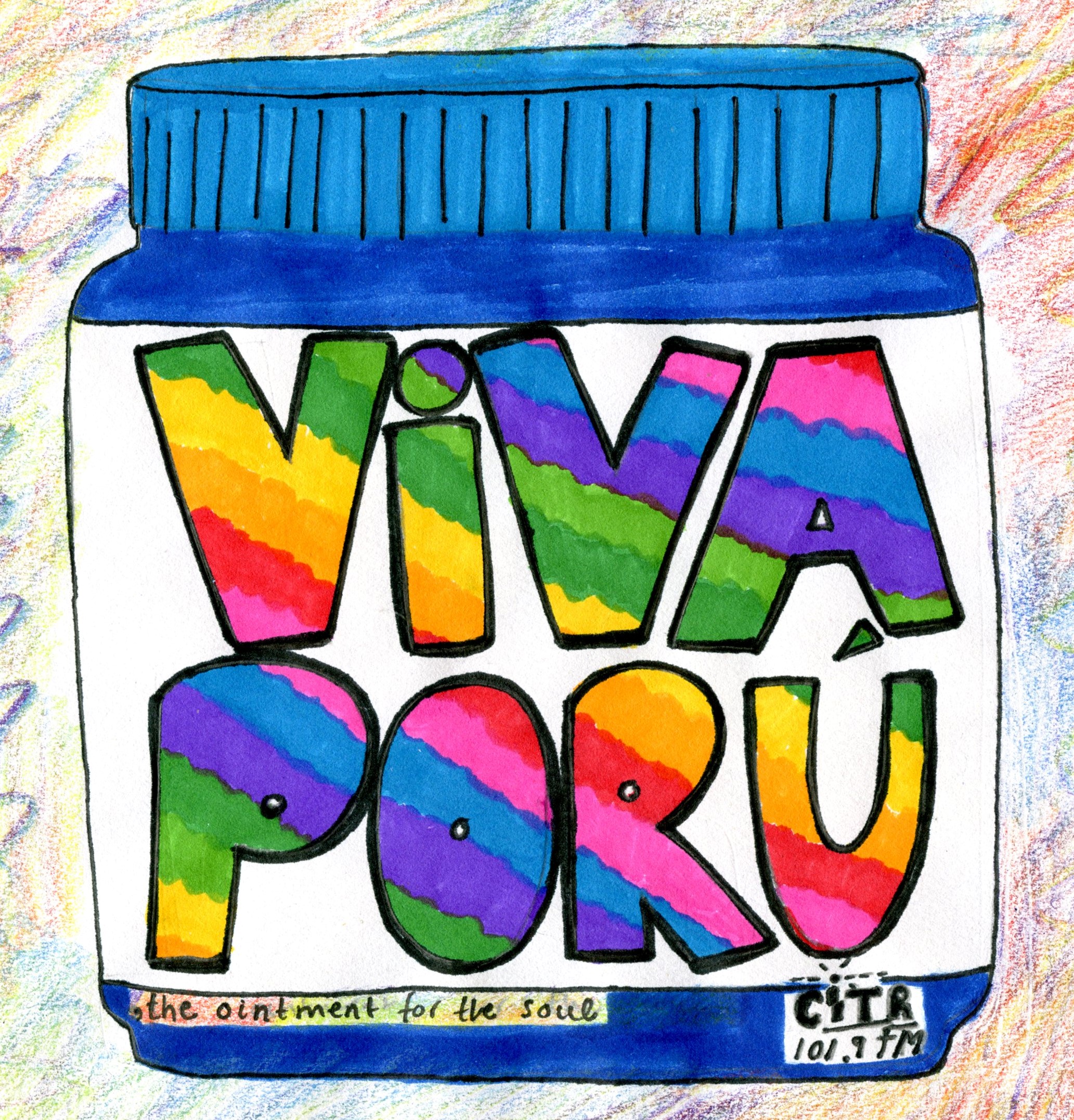 Vivaporú, The Ointment for the Soul
DJ D-Rod and DJ Bruja
Every Other Sunday 5pm - 6pm
Did your mom also use vicks-vapo-rub and its non-big-brand variants for all possible ailments (including but not limited to: hangovers, the flu, heartache, migraines, athlete's foot, rejection, allergies, failed exam, lost wallet, nasal congestion)? So did our mom. Vivaporú, think vicks-vapo-rub, but Latinx.
Vivaporú, The Ointment for the Soul.
A radio show hosted by DJ D-Rod (México) and DJ Bruja (Bolivia/Colombia), two pretend adults dealing with college life and post-college unemployment life (pray for us, gracias).
Similar to vicks, the magical ointment that seems to cure it all, we want to bring you cultural medicine to nourish and treat your soul Latinx style. Every other week we want to share some of our favorite genres of Latin music, our most cherished Latin film and literature pieces, soundscapes of Latin America, our most treasured Latin recipes to try at home, and Latin spaces and events in Vancouver, BC, the city we call home away from home. We even want to share with you a biweekly cool (kewl) llama fact. What? Yes, you read that right. Llamas are cool and you know it. *mic was dropped and nobody can bring it back*
Catch us at CITR 101.9FM every other *Sunday* 5pm-6pm (broadcasting from unceded xʷməθkʷəy̓əm territories). Be there or be lame. Hi mom.