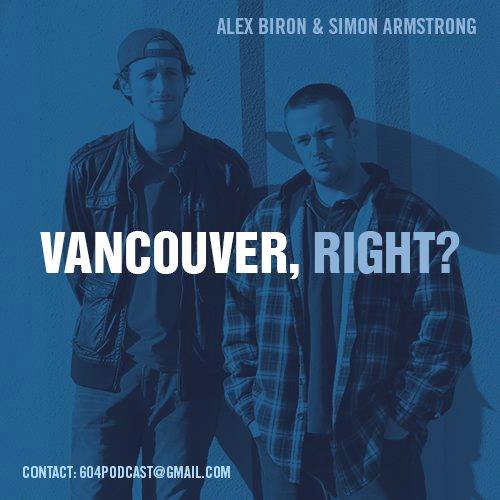 Vancouver, Right?
Simon Armstrong and Alex Biron
Friday 10am - 11am
Hangout with Alex Biron and Simon Armstrong as they share personal stories of gigantic embarrassment and accidental success. Simon is more of an evil goblin than a man and his magic pouch of tricks holds obscure science fiction references, candid yet brutal insults and a healthy dollop of self-loathing. Alex works part-time as a stand-up comedian to support his real passion of dish washing. In his spare time he stares longingly into the mirror and thinks about the Whole Foods deli.
The first "Vancouver, Right?" live show is happening September 25th at The Woods Studio!