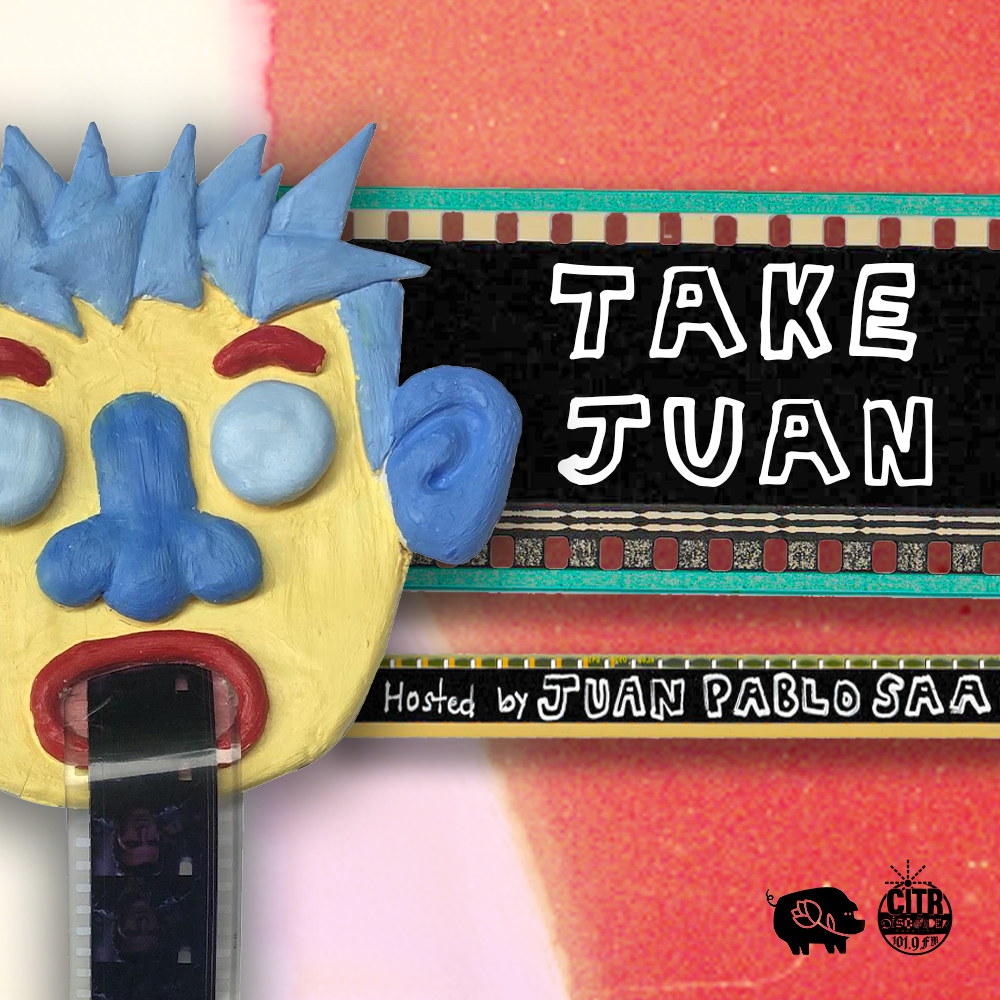 Take Juan
Juan Pablo Saa
Tuesday 2pm - 4pm
"Take Juan" is a celebration of cinema that will captivate both present and future film buffs. Hosted by Juan Pablo Saa, this show provides listeners across Canada with passionate conversations, in-depth analyses, and heated discussions of anything film-related. If you tune into "Take Juan," you might catch Juan reviewing the latest movies and TV shows, passionately discussing topics of interest, or shining a light on some films from the past that deserve more recognition. On top of that, you might also hear some groovy cinematic tunes that will bring the movies directly to your ears.
We are very excited to announce that from now on, "Take Juan" will also be available in video format via YouTube and as a podcast on Spotify. This expansion into new territory is made possible by the immense work of the behind-the-scenes heroes of "Take Juan": our Editor: Navin Adchariyavanich, our Graphic Designer: Emma Marsales, and our composer: Liam Riley.
Tune into the CiTR (101.9FM Vancouver) every Tuesday from 2:00 pm – 4:00 pm and listen to our weekly episodes!
Visit our YouTube channel and check out our videos! (https://bit.ly/takejuanyt)
Go to Spotify and discover "Take Juan" as a podcast! (https://spoti.fi/3Olas22)
What are you waiting for?! Check out "Take Juan" and discover Juan's takes on both film and television!