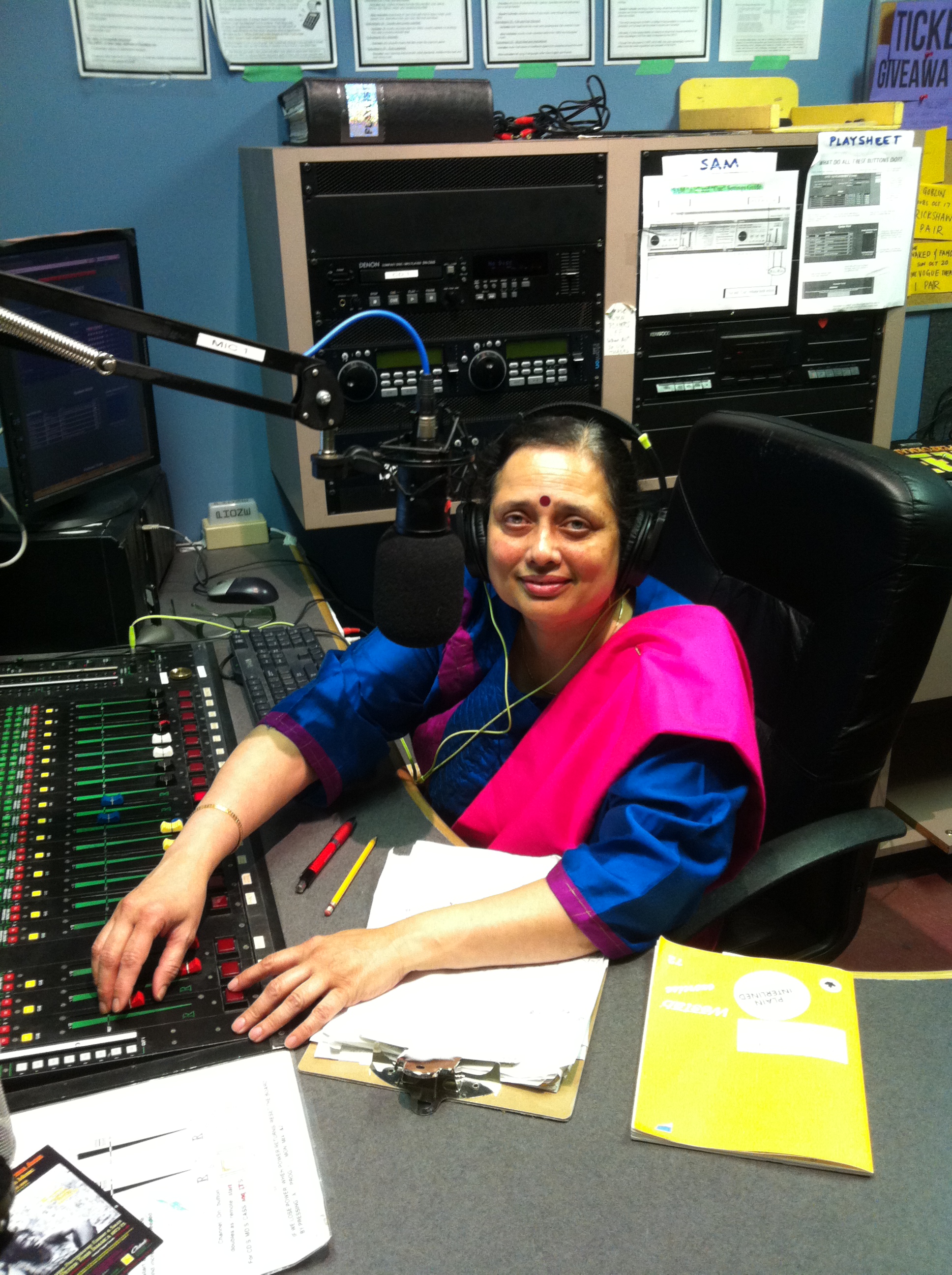 Rhythms India
Nalini B.
This show is not active
On alternate Sundays between 8-9 pm listen to " Rhythms India " on CiTR Radio 101.9FM – Producer and host – Nalini Bhui. Rhythms India is a dynamic show that presents several genres of rich Indian music in different languages, poetry and guest interviews as well. Presented are: Dance, Folk, Qawwalis, Traditional, Bhajans, Sufi, Rock & Pop. Also, semi-classical and classical Carnatic & Hindustani music and old Bollywood numbers from the 1950s to 1990s and beyond. Enjoy pure instrumental items: In percussion on – tabla, nagada, dhol & drums; On strings – violin, veena, sitar, sarangi, sarod & guitar; Wind instruments such as flute, bamboo, saxophone, shehnai & naadaswaram. Email me Nalini at rhythmsindia8@gmail.com. I love to present local Indian music performances by Canadian and visiting gurus and good artists of all ages.
2016 Sept. 11 - Anniversary special, Namaste Canada.