Framed by four sheets of coloured glass on the stage of the renowned Orpheum, Ravyn Lenae started off the night performing songs from her recent project, Crush, as well as previous hits off Midnight Moonlight. I arrived at the venue just in time to hear Lenae perform "Edges on Tight," which she introduced with a short conversation on self love and feeling comfortable with yourself. This banter on personal relationships and romance appeared in between other songs she performed as well, which included "Spice" and "Four Leaf Clover." Lenae interacted with her audience in a very honest, open manner that invited the crowd to consider the intention behind her music and to relate to it — it also made you want to dance around with her.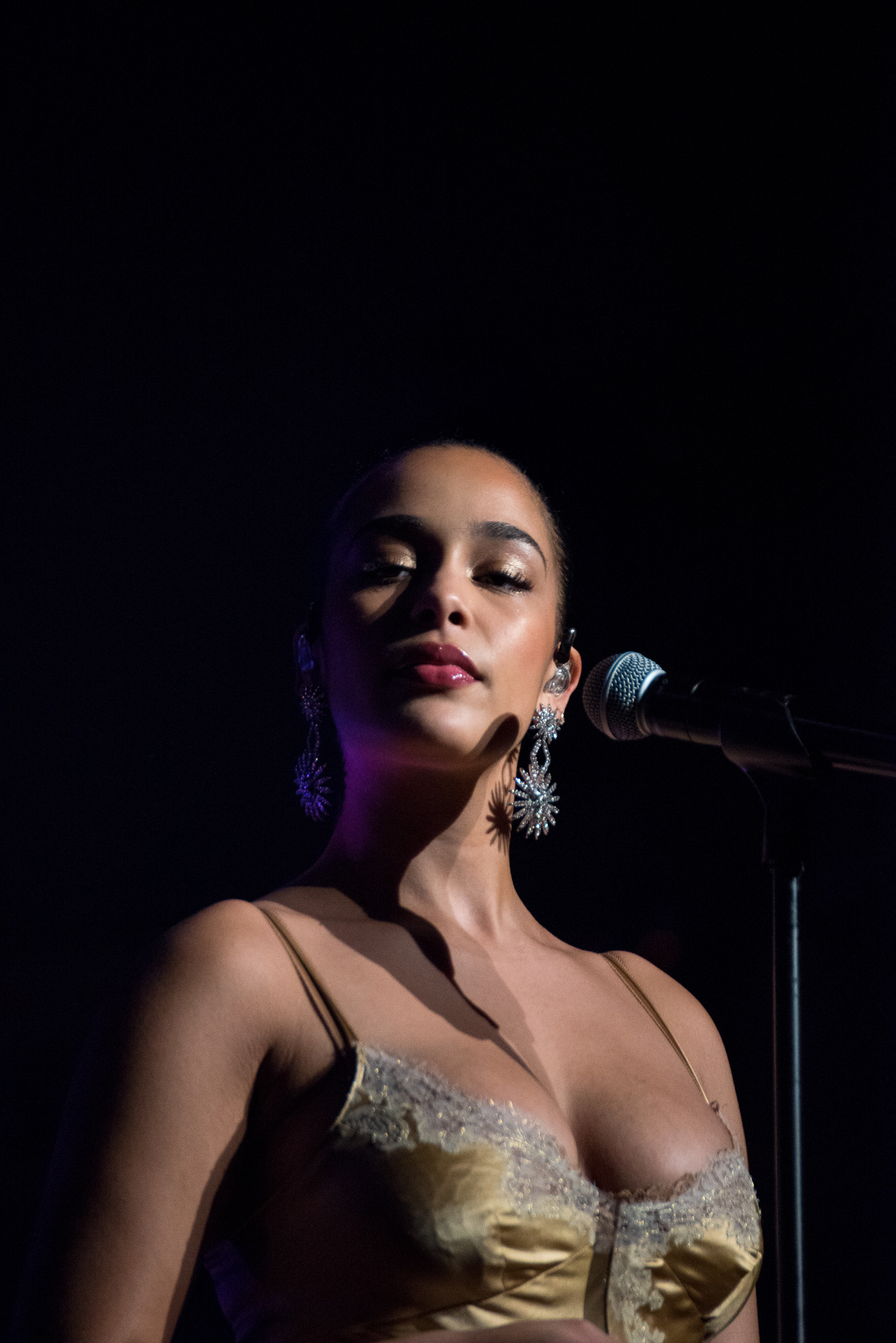 I have to be honest — I'm not a huge fan of sit-down venues. They usually feel super impersonal and disconnected, so I was hoping this experience might change my outlook. It was definitely nice to get that uninterrupted view of an artist doing what they do best, which I sometimes wished I had when buried six feet deep in bodies. Yet, I'm still not entirely convinced the Orpheum was the most appropriate backdrop for either artist.
As soon as Jorja Smith walked out onto the stage for her second appearance in Vancouver of the year, not a single person remained in their seat for the rest of the night anyway. In a voice as smooth as the silk she was wearing, Smith performed most of her newly released Lost & Found, accompanied by a strong band and an often hilariously unsynchronized audience clapping along. Some highlights for me were "On Your Own," with its amazing synth work and "Lifeboats," which weaved together her voice and narrative prowess seamlessly. After leaving the stage to the room cheering for an encore, Jorja returned a few minutes later to play "Don't Watch Me Cry" to which she received a loud "I love you!" from an otherwise silent crowd, as well as "Let Me Down," which she played with a alternate verse to the original studio version.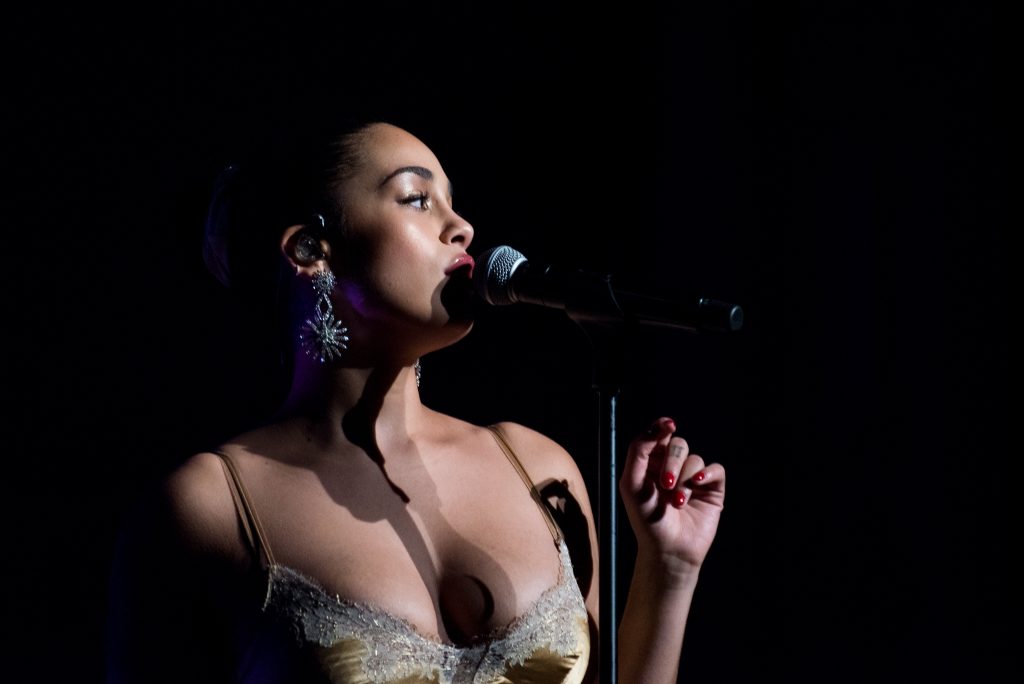 Talking to other concert-goers afterwards, which included Discorder's very own editor-in-chief, we came to the shared observation that even though Jorja puts on an amazing performance based off her voice alone, she still has some ways to go before appearing fully comfortable on stage. She has a voice that is powerful enough to demand everyone's attention on its own — but dare I say, she had less of a presence on stage than her opener. I would love to see her in a year or two when she's been able to develop that aspect of her show and engage with her audience more.