I entered the Vogue Theatre to a saxophone solo: a fair introduction to the complicated post jazz group, Standing on the Corner. Informed by improvisational music, Standing on the Corner is caught somewhere between experimental hip hop and cultural critique.
While their set was strong overall, the musicians' individual performances were inconsistent. The distortion on the vocals made for a disorientating landscape, and the lyrics for which they are known, incomprehensible. But still, Standing on the Corner was a solid opener for King Krule.
From the upper balcony seats, I saw excitement physically manifest in the audience below as Archy Ivan Marshall a.k.a. King Krule appeared on stage. Interrupting shrieks and applause, he opened with "Has This Hit?" off 2013's 6 Feet Beneath the Moon. ["Another disappointed soul / Well I try / I try to keep it in control…"]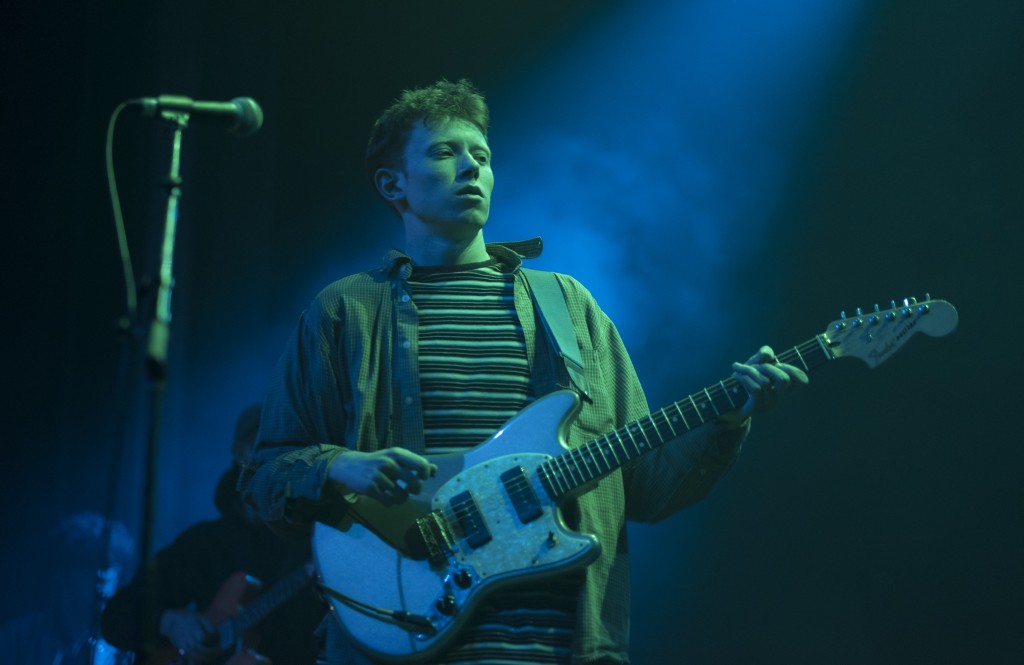 King Krule performed a balance of older broken-in hits, and newer more introspective songs, and the audience ate it all up. During some songs — "Baby Blue" and "Easy Easy" in particular — the audience sung over the speakers.
With that said, the bro zone around me reacted a little too enthusiastically to lyrics like, "You fucking bitch / You don't know when to stop / You're a bunch of fucking fat bitches, fucking fat bitches" of "A Lizard State." For that reason, it wasn't the biggest surprise when I overheard of two instances of sexually aggressive behaviour on the floor. What was a surprise, however, was hearing that Vogue security were in proximity both times and failed to intervene appropriately. Aren't professional venues, especially ones that host all-ages shows, supposed to be trained on this kind of stuff?
Aggression aside, King Krule was brilliant. The band radiated cool. If only the whole audience had picked up on it.