China Cloud is hot and cramped, as if it could be any other way for Frog Eyes' final Vancouver show. I move a tealight candle to sit on the edge of a table and I awkwardly avoid eye contact with the people whose views I have just obscured. Almost as soon as I am settled, Hello Blue Roses begin. I take out my notepad.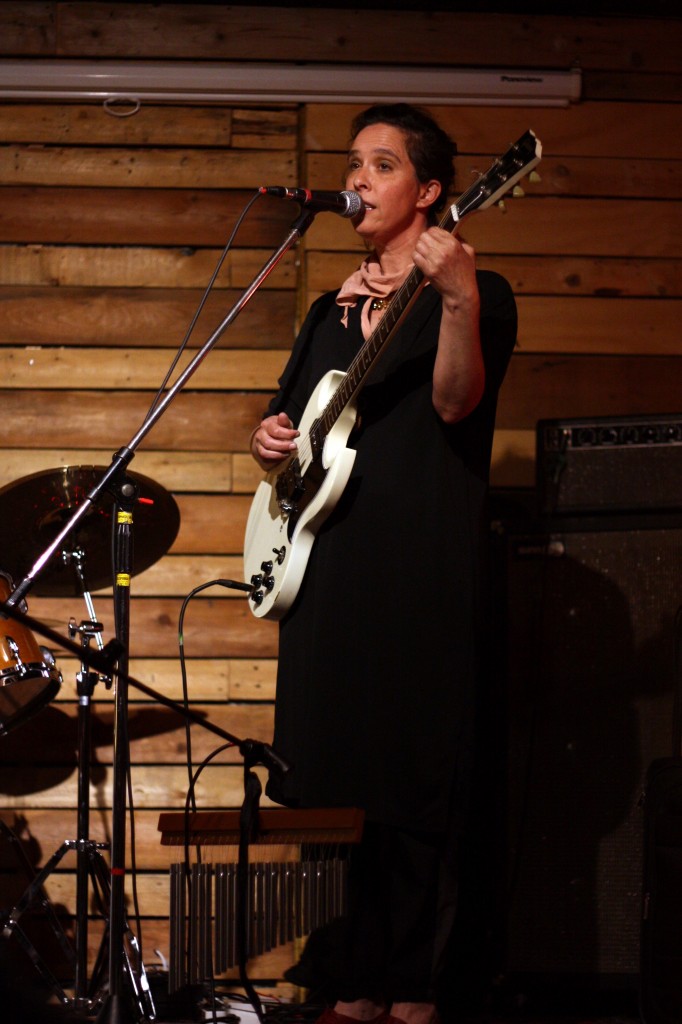 Hello Blue Roses is Sydney Hermant, for the most part. She starts off the set solo, just her and a guitar. After an initial song, she asks Jason Zumpano and Julia Chirka on stage to round out the band, drums and bass clarinet respectively. A few songs in, they perform "Acid Rain" and every musician slips into their own rhythm, harmonious yet distinct. Adding layers of percussion, the person next to me taps a finger on their chair and a photographer's shutter clicks loudly out of sync. Lyrics, "I remember / I remember / I remember / Acid rain," seem to possess transcendental importance. Hermant's vocals hover somewhere between Joni Mitchell and PJ Harvey. My eyes wander around the room and I spot what looks to be a painting of a mushroom cloud and wonder if I will ever feel acid rain on my skin. For the following song, "Market of Your Own Mind," Hermant switches seamlessly between vocals and flute, for what is by far the funkiest song on their recently released album, Trade Winds. When the set concludes, Chirka's raised eyebrows give the slightest indication that the band had fallen off melody, but Hermant wraps it up with a confident smile and a "Thank you."
Between sets, the audience is aptly nostalgic. Oh, Frog Eyes, why must this be your farewell tour? As I cross the room, I hear fragments of conversations about the band. Frog Eyes is the friend everyone has in common. We reminisce together and we mourn together.
But when Frog Eyes finally begin, the energy of the room is more celebratory than sad. They open with "Little Mothers," a prophetic slow-burn track from Violet Psalms. Carey Mercer wails, "You shall unlock the door that sets you free," and though it's only the beginning, the strength of Mercer's performance leads me to believe this is the audience's take-away fortune. Is Frog Eyes ending to set the artists free? I push those thoughts away and get swept up in "Idea Man," after which Mercer gives the first of many band anecdotes; this one about performing at a campaign rally for former Victoria politician, Dean Fortin. "Fuck Dean Fortin," says Shyla Seller behind the synth, and Terri Upton responds with a riff of bass guitar. Mercer adds that the social media people live-posting from that rally were "real fucking assholes," and I quickly look around to see folks slowly tuck their phones away.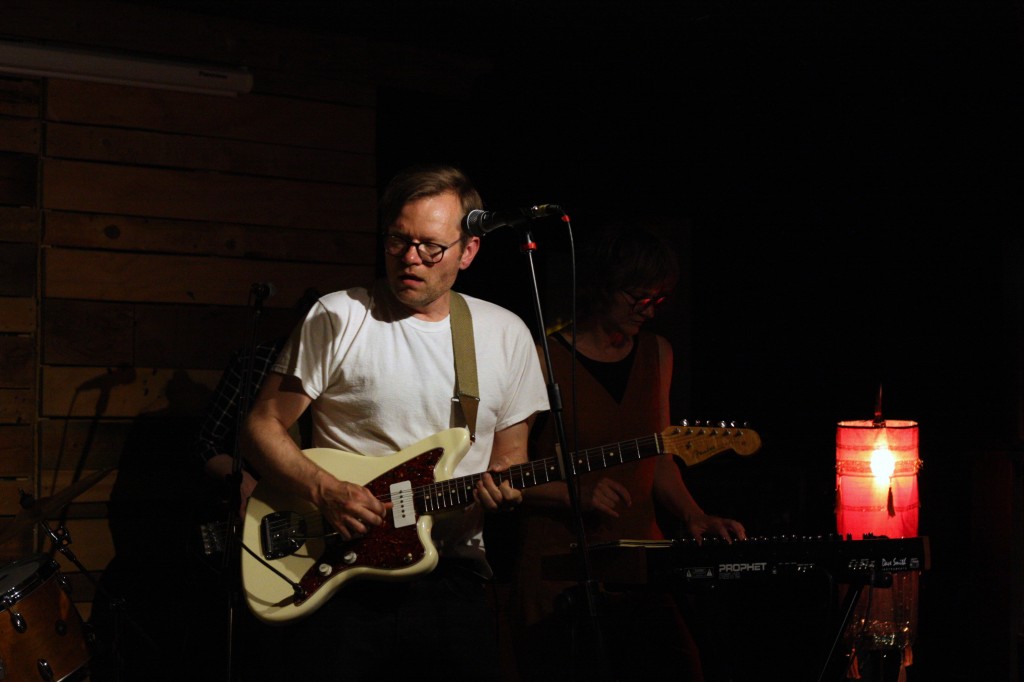 From then on, the songs seem like filler between stories, albeit excellent filler. Mercer talks about how his father would always shit-talk Jim Pattison and how he was "pissed about Expo '86." Later on, Mercer tries to remember the name of a sci-fi television show set in Vancouver and the audience yells out a dozen suggestions. "It's like Quantum Leap meets Sliders… put that on the tombstone of the evening," he says. Before "Two Girls (One for Heaven and the Other One for Rome)," Mercer dedicates the song to all the musicians in the room who have chosen to stick around Vancouver. It is foreshadowing for his valedictory, a comment on Vancouver's unaffordability, the gentrification of low-income neighbourhoods and the over-policing of the Downtown Eastside: "We'll fight the pigs, we'll fight the developer. […] Maybe we should stay and fight, we've all been through so much." He thanks his bandmates, especially his partner, drummer Mel Campbell. The last song is a whirl.
I wipe a bead of sweat from my cheek, or is it a tear?