After the success of last year's festival, the organizers of CURRENT: Feminist Electronic Art Symposium are more certain than ever of their role as culture creators, and the resonating impact it is having. The mission is the same; CURRENT is still a multidisciplinary intersectional feminist electronic art symposium that seeks to provide more visibility for women and non-binary artists.
Over this past year, they have been expanding on the symposium, and their expectations along with it. With the theme Dream of a New Future, this year's installment will host larger discussions about the involvement of women and non-binary people in the electronic music scene, and the struggles that come with it through an intersectional lens that considers issues of accessibility and affordability. The biggest hope is to move beyond talking, and to figure out what Vancouver can do to make tangible changes and support a more open and accountable scene.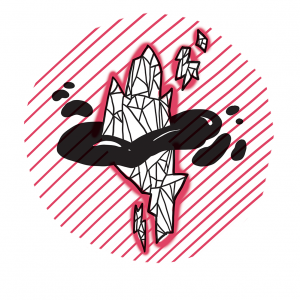 In addition to extending the event, the organizers of CURRENT have made many changes for this year. "The program is a lot more blown up and we're not limiting ourselves to music and visual art. There's a lot more," says Alexandra Chen of New Forms Media Society, who was recruited onto the organizing committee since last year's symposium. The collective has been broadening their understanding of 'electronic art' to other media including film, spoken word and different genres of sound. This diversity is in order to break down barriers between the various scenes and to create room for interdisciplinary art forms, knowledge-sharing and collaborations in a city that is otherwise "cliquey and very rigid," as Alexandra puts it. They are also expanding their geographical reach by inviting more artists from the Canada's East Coast and the United States, whereas last year was centred around the Pacific Northwest. Speaking to this, organizer Ashlee Lúk says, "I'm really looking forward to seeing the community here and how it responds to that, and to program events without any type of fear of needing to play to a certain audience. We're doing it for something we want to see in the future, a community we want to cultivate."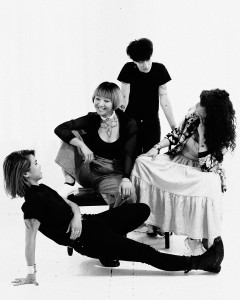 This year, CURRENT is making an increased effort to address financial barriers and other obstacles faced by artists engaged or wanting to engage in the music community, acknowledging that the attempt to secure funding can often be discouraging or oppressive. There will be a panel with their own project funders Creative BC, Music BC and FACTOR, and another presentation on pitching projects to the NFB Interactive Studio. "With more partners [for this year's CURRENT] came more funding, and we want to be able to show people how to get this funding for themselves," explains Nancy Lee.
She continues, "We're trying to increase visibility for underrepresented people to the funding bodies, including women, non-binary, BIPOC, newcomers and queer people. We want to be able to build a bridge between culture creators and people that make art with these funders that are actively trying to support more diverse artists, because that's been an issue. [Financial support] is not distributed in a way that compensates underrepresented people." By introducing workshops and panels through which women and non-binary artists can learn about sources of funding, CURRENT wants to reduce the intimidation or resentment that underrepresented artists may feel towards institutions, and to demystify the application processes.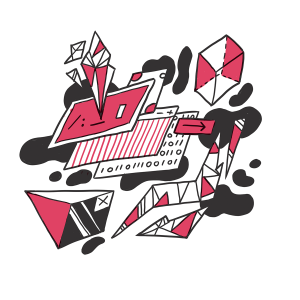 Another focus of discussion for Dream of a New Future is the abuse of power in media, and how to support and aid survivors of gender-based violence and abuse. Although this was a focus of last year's symposium as well, the organizers admit that a lot has changed in one year. "We've had women doing things around the world, like #MeToo, and we can't be deaf to that, so we're going to confront it," says Soledad Muñoz. CURRENT allows for women and non-binary people to share knowledge and information, whereas traditionally decision-making and discussions around the status of the music scene have been dictated by white men. "I think it's really important that women of colour and non-binary people are in power because sometimes the dialogue gets taken up otherwise and is used to perpetrate the patriarchy and misogyny," she explains.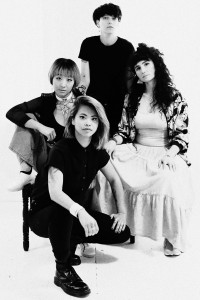 "This year we have a specific grant in order to give a platform for more of an engaged participation as cultural creators, because that is something that really interests us. That it's not just a symposium, but it's actually changing culture. We have the City of Vancouver Host Your Own Engagement Grant and [the grant] is looking to create or recommend policies so we can bridge that gap between cultural creators and the city. Sometimes it's hard to communicate with the city and actually make cultural change," Soledad shares. CURRENT is holding three different panels to encourage conversations about topics such as creating a space and facilitating culture that is accountable to its people. Through these panels, the organizers and participants will identify areas of concern and begin to formulate substantial policies based around them.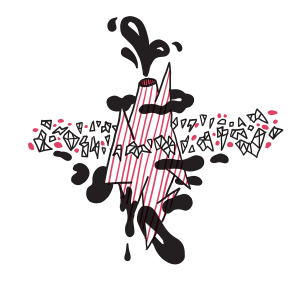 This element of cultural change and exchange is something that comes up a lot during discussions with the organizers of CURRENT and it's evident that they're not interested in being just another festival that comes and goes without effect. The organizers want to bring about legitimate change to the culture of Vancouver music scenes, especially within the electronic arts, which have been male-dominant and haven't always allowed for the participation of marginalized groups.
Time after time, we have seen festival lineups book their token "underrepresented performer" without any real conviction towards making a difference; they're booked to fulfill a diversity quota. Not only does CURRENT want women and non-binary artists to achieve visibility for the strength of their work, but also to have access to safe spaces to produce and perform their art. Through panels and performances, CURRENT is a testament to the talent and resilience of this community.
X
CURRENT: Feminist Electronic Art Symposium's Dream of a New Future takes place July 25-29, spread across several Vancouver locations. More information, including schedule and lineups at currentsymposium.com.