Post-punk revival trio, Sorry Edith, have been steadily gaining a reputation since the release of their debut EP, Goodbye Frida, in 2017. Along with being finalists in this past Shindig, CiTR 101.9FM's battle of the bands competition, the group is releasing an EP in September and embarking on a cross-Canada tour with local legends, The Pack A.D.. To the outside observer, these developments might seem sudden, but the band — Aubrey Pedersen on vocals and guitar, Kaylee Willier on keyboard and bass, and Deona Zammit on drums — explain that a lot of work and revision led them to where they are today. They also shed light on why they have decided to change their name.
Kaylee and Aubrey met through an act of musical matchmaking. "[Our mutual friend] knew that we both wanted to form a band, so she connected us. She even paid the bouncer at the door of The Cambie so we could jump the line. It was like a blind music date," says Aubrey. Meeting Deona at a house party soon after, the triad was complete. Minutes into their first jam session, they knew it was a match made in heaven. "We were all shocked," explains Deona, "I hadn't played drums in almost a decade." Aubrey adds, "It was magic."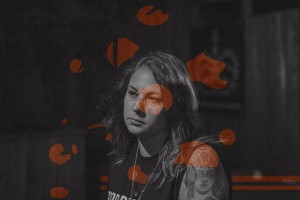 It was two years before they founded Sorry Edith. In its early stages, the group underwent several genre shifts influenced by two separate lead singers that came and left. As a reverse solution to the problem that most bands face, the group came into its own not by adding a member, but by taking one away. Aubrey explains, "We had a show booked and a month before it, the lead singer quit the band. We told the guy organizing that we had to back out because our singer quit, and he was like, 'Well, don't think you can do it on your own, just you three?'" With their lineup simplified, the group was left with what they wanted: a hard hitting and emotionally-driven sound. "We just get each other," says Deona, "and to realize that is all we needed."
Shindig was a constructive experience for the group. In the six-month span of the competition, they honed their performance skills and plugged into the local music community. "For the longest time we were just playing for our friends," says Deona. Kaylee adds, "It was also really great to hear the other bands starting up in Vancouver."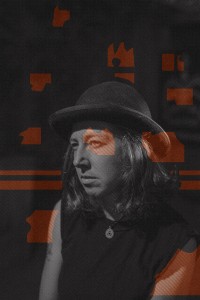 The trio's manager is Maya Miller, a member of The Pack A.D. and an important figure in Vancouver's music scene. "She saw us play a show at Pub 340," says Kaylee. "A couple months later, a band dropped out of a show [The Pack A.D.] was playing, and she asked us to open for them. It was a huge moment for us. I had actually bought tickets to that show." Aubrey tells a story about how Kaylee once jumped off the stage at a Pack A.D. show, and when the laughter subsides, she adds, "[Maya] knows the industry so well and is always lighting a fire under us. We're lucky to have her."
It was at that same show that the artists met Jason Corbett, frontperson for ACTORS and producer of their new EP. Dropping mid-September, the new material will contain much of the high-energy rock that is synonymous with the band's live sets, but delivered with more punch and polish. One big difference will be the name under which it will be released.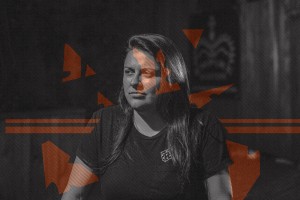 "The name Sorry Edith came from the idea of an apology to women that came before us, and the hardships they faced. You know, Edith is an older name," explains Deona. Though the band has an obvious attachment to the name, both its meaning and commercially as a brand, they have decided to have a name that is familiar but still thought-provoking, just like their music. That name is Land Line. "A lot of people will immediately think of landline phones, which is good," says Kaylee. "We want to inspire a nostalgic feeling; people have told us our music is retro. But, the words are separated, the lines of the land, which could nod to a lot of things: borders, lines in sedimentary rocks, maps. We like the ambiguity of it."
After three years of playing music together, Sorry Edith has undergone many changes. Like arrows on a map, their practice and effort points to their greatest change yet; a new territory named Land Line, and it's booming with promise.
X
Land Line are embarking on a tour with The Pack A.D., but you can stay updated by following them on Twitter @LANDLINEvancity and Facebook /landlinebandvancouver.