"Pop culture, feminism, and art make me happy," reads the mantra on Andrea Warner's website. Although many people find enjoyment in these fields, few have dived into them as deep as Warner has. In her time as one of Canada's most prominent music journalists, she has explored popular culture with a love for its works, and an equally passionate critical eye.
In her work as both a freelance journalist and a staff writer at CBC Music, Warner has profiled the careers of Tegan and Sara, interviewed Inuk throat singer, Tanya Tagaq, parsed the love life of Leonard Cohen and examined the prevalence of sexual assault at music festivals. In 2015, Eternal Cavalier published Warner's first book, We Oughta Know: How Four Women Ruled the '90s and Changed Canadian Music, an exploration of how popular culture at large reduced the music legacies of Alanis Morissette, Sarah McLachlan, Shania Twain and Celine Dion into sexist, one-dimensional stereotypes. Shortly after its release, Warner started Pop This! podcast with CBC On the Coast reporter, Lisa Christiansen, on which the two chat about and analyze everything from cheesy romantic comedies to rockstar memoirs.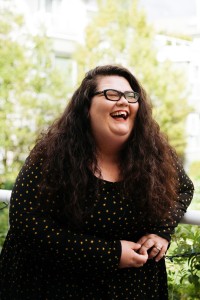 September 2018 is the release date for Warner's most ambitious project yet: a biography of Cree folk legend and Indigenous rights activist, Buffy Sainte-Marie. Considered an "unsung hero" by Warner, Sainte-Marie first garnered international acclaim in 1964 with It's My Way!, an album that established her among like-minded artists like Joan Baez, Carole King, Neil Young, Bob Dylan and Joni Mitchell (who wrote the forward for Warner's book). Warner realized early in her career that the music industry could be sexist and discriminatory, and that white men were more likely to be canonized than artists of other genders and cultural backgrounds. Through Buffy Sainte-Marie: The Authorized Biography, Warner continues to disrupt the patriarchal canon and give the spotlight to a more diverse array of artists.
"I get Bob Dylan's popularity, I'm not stupid," Warner says. "He's a great talent, but there are, like, 70 books about Bob Dylan, and there was one about Buffy. And I thought that was incredibly unjust."
Warner studied journalism for two years at Langara College, during which she moved to New York for one summer and fulfilled one of her childhood dreams: interning at Soap Opera Weekly. The years since have seen her write for publications and media organizations such as The Georgia Straight, Westender, Exclaim!, Pitchfork, The Globe and Mail and CBC Music.
Warner is no stranger to the topic of gender in music journalism. Not only has the field been male-dominated, but it hasn't always taken women musicians seriously either. She explains, "The idea [proliferated] that they weren't as important as their male counterparts, which I find really frustrating, and obviously just wrong and sexist and utter bullshit. So, in the last eight years, I've focused as much as humanly possible on making space for women artists and non-binary and trans artists in the coverage that I get to choose."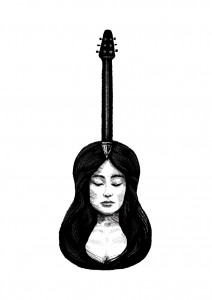 Warner put this gendered treatment of women under the microscope in We Oughta Know. Even though Morissette, McLachlan, Twain and Dion are four of Canada's best-selling musicians, Warner says they were treated like jokes and mocked incessantly in the media. In the book, she turns the lens around and examines her own opinions of these artists when she was younger — though she loved Mclachlan and Morissette, her teenage hatred of Dion and Twain was fuelled by an internalized misogyny she hadn't realized.
"The world and the media had shaped a lot of my ideas of how a woman should be, and a lot of those were shaped by misogynistic dudes writing about these women," Warner says. "We need to like spend some time figuring out why we tear down women in ways that we do not tear down men."
For her biography of Sainte-Marie, Warner conducted over 60 hours of interviews to get a detailed understanding of the different periods of her life. Though she hasn't always been a household name, Sainte-Marie has been ever-present from the '60s to now, and not just through music. She worked in tandem with the National Indian Youth Council and supported their efforts, and spent time in the 1960s Greenwich Village counterculture scene. In the 1980s, Sainte-Marie began developing the Cradleboard Teaching Project, a curriculum for Indigenous children to learn about their history. She earned a reputation for her pacifist politics and participation in protest movements such as the American Indian Movement (AIM) — as a result, the Johnson and Nixon administrations blacklisted her from American radio.
"She's so special, I love her so much," says Warner. "I didn't fully understand how adjacent she has been to so many cool, interesting pivotal moments in our culture."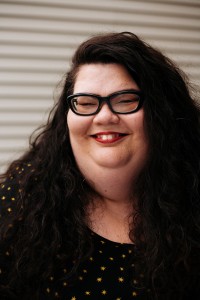 Warner then begins listing a number of Saint-Marie's public appearances over the second half of the twentieth century, which include performing a benefit at the AIM's 1969 Occupation of Alcatraz and paying for their clean water, starring in Sesame Street from 1976-81, and surviving a shooting attempt during a protest at Gresham, Wisconsin in 1974.
And then there is Sainte-Marie's discography, which stretches from the plaintive folk musings of It's My Way! to the warped, electronics-infused hymnals of 1969's Illuminations to the powwow electronic rock of 2015's Power in the Blood. Warner considers Sainte-Marie to be one of the "Big Four" in Canadian popular music — alongside Joni Mitchell, Leonard Cohen and Neil Young — even if many critics haven't given her the recognition she deserves.
"The fact that people don't know how varied her discography is, and how deep and intensely inventive it is is a fault of music journalism."
But the world might finally be waking up to Sainte-Marie: Power in the Blood won Canada's prestigious Polaris Music Prize, and in 2017, Pitchfork placed Illuminations at #66 on their list of the best albums from the 1960s.
Although Warner has a number of other book proposals in mind, for the moment, she's just overwhelmed with gratitude to have had the opportunity to write about Sainte-Marie.
"It's such a privilege to be able to write a book like this one — like, write a book with Buffy and be so immersed," she says. "She's such a part of me now and that's never going to go away. I'm such a better human for that."
x
Buffy Sainte-Marie: The Authorized Biography will be published on Greystone Books this month. It is launching with a free party at the Fox Cabaret on September 24. On October 21, Andrea Warner and Buffy Sainte-Marie will be in conversation at the closing event for Vancouver Writers Fest. You can follow Andrea Warner on Twitter @_AndreaWarner.