Mount Eerie is the project of Phil Elverum. Last July, just two years after the birth of their daughter, he lost his wife, artist and musician Geneviève Gosselin, to cancer. Recorded entirely in the room in which she died and using mostly her instruments, Elverum's latest album, A Crow Looked At Me documented his grief. One year after her death, Elverum began a one-month tour of the album in Vancouver.
The show was at the Christ Church Cathedral, an Anglican church built in the 1890's. It took me some time to adjust to the space, with its high ceilings, dark wood and hanging lanterns. The crowd had walked in from a summer afternoon and looked it, contrasting with the gothic architecture.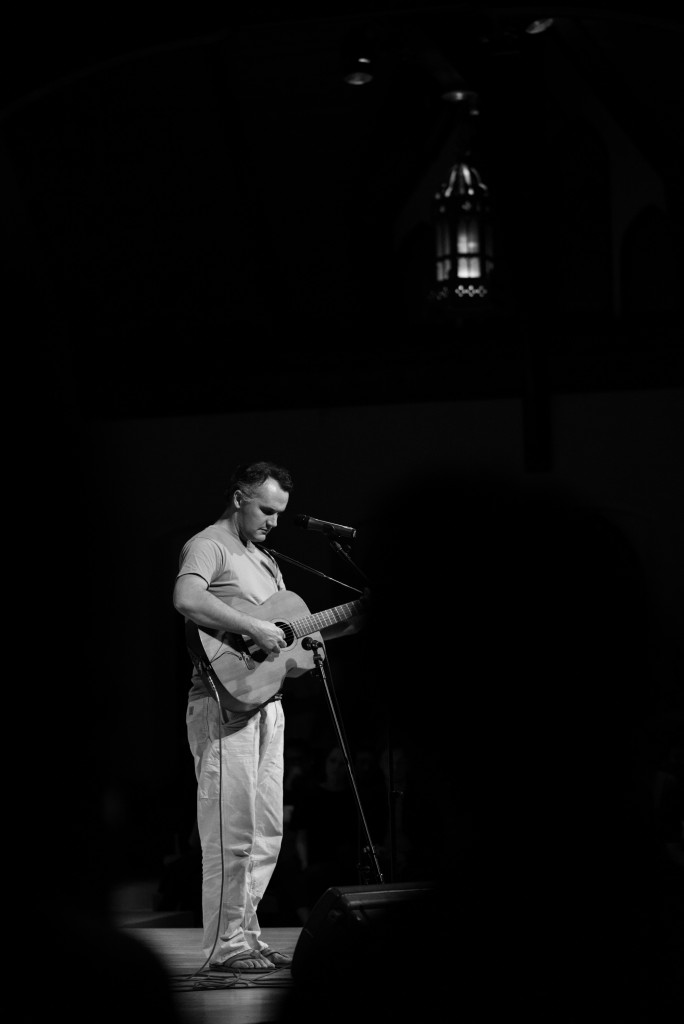 Nicholas Krgovich, previously of NO KIDS, GIGI, and P:ANO, played the opening set. He explained that, as a longtime friend of both Gosselin and Elverum, he had originally wanted to play a few of Geneviéve's favourite songs, but they were either too complicated or ill-suited for the occasion. What Krgovich ended up performing was a set of entirely new material inspired by a break-up in May. Accompanied by a stand-up bass, vocalist, electric guitar and bass clarinet, the group filled the cathedral with a rich sound, exploring the heartache and confusion that comes at the end of a relationship.
Elverum walked onto the stage and the sound left the room. Mount Eerie is normally a revolving door of collaborators, but for this performance, Elverum played alone with just a classical guitar. Given that the album was recorded using her instruments, I wonder whether it was Geneviève's.
The repetitive guitar progressions provided a focal point for the performance without sharp surprises that might break concentration, both his and ours. The effect was meditative — it allowed the dreams, memories and feelings in A Crow to reach the audience more immediately. To this end, he didn't often speak between songs but at one point told us that he was "actually saying a lot."
Most of the songs addressed Geneviève directly. Maybe that's why it felt like we were collectively eavesdropping. When Elverum asked if we would like to hear new songs, all the crowd could offer in response was a soft clap, as if bewildered that we were being invited into the conversation. It felt that we weren't the intended audience, but had stumbled into an intimate moment that was in the process of being repurposed.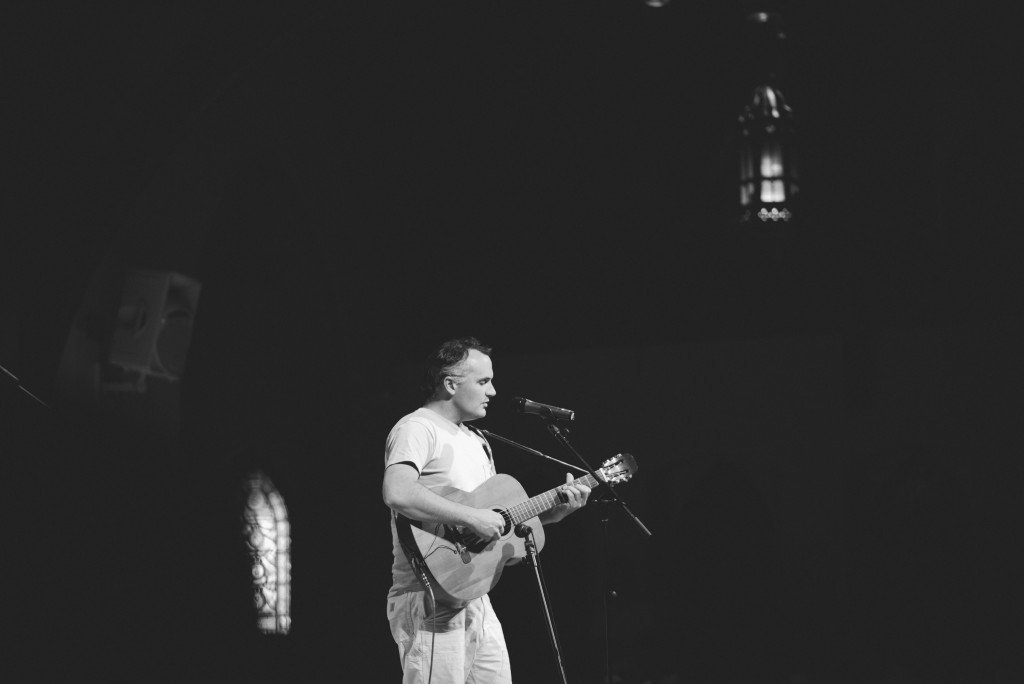 Despite Elverum's prolific output, all of the songs he performed were either from A Crow or written since then. These new pieces traced the same themes of the album, including one song in which he shared the experience of performing A Crow at a music festival to a crowd on LSD. I thought a lot after the show about how this was the very first stop on Mount Eerie's short tour, and wondered how the performances will change for Elverum through repetition. I imagine that the experience of every audience will be similar to Vancouver's, with warmth in the room, friends holding hands, and more tenderness in their gaze.