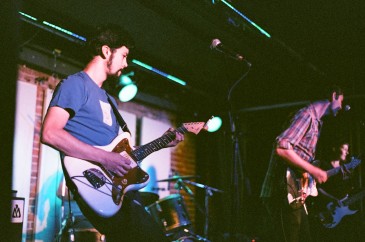 Just south of the Georgia Viaduct lies the Electric Owl, a venue complete with exposed brick walls, moderately priced beer, and, by some miracle, a clean set of washrooms. The latter may be the reason why this venue is quickly becoming one my favourite places to catch a show in Vancouver, as well as their ability to showcase strong local talent.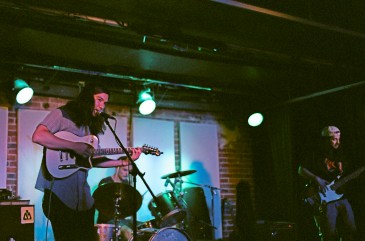 August 2 was no exception as the night kicked off with the surf-rock sound of Vancouver trio Skinny Kids. Lead singer/guitarist Trevor Gray's vocals were doused in heavy reverb combined with his distorted, fuzzed-out guitar to create a distinctly West Coast haze that mashed up well with a crowd eager to dance. Though the lo-fi group chose to perform newer material that veered further into the textured, psychedelic territory — that couldn't help but suggest the strong influence of groups like Thee Oh Sees and White Fence — they didn't forego fan favourites "Small Room" and "Sandalwood and Peppermint." Ending their show with an audience hungry for more, Gray walked off stage with a smirk on his face after declining the enthused crowd an encore. Not hiding behind any pretense, Skinny Kids are what they are: jangly and refreshingly authentic.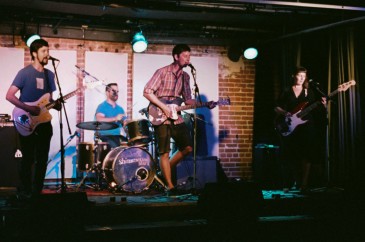 By the time headliners Shimmering Stars took the stage, the crowd had noticeably, and surprisingly, thinned out. Thankfully, this didn't seem to deter the band — or fans, for that matter — from feverishly throwing themselves into their set. Doling out a sly nod to Pierre Trudeau, the band's new LP, entitled Bedrooms of the Nation, won't be released until August 13. From the selection of songs performed, the band revealed their subtle shift from previous '60s inspired doo-wops to a more mature, surfer punk aesthetic. Still steeped in rolling waves of reverb, Shimmering Stars came back with a darker, noisier shade of garage rock, now being fused together with their own unique batch of soundscapes the crowd found themselves easily lost in. Standout tracks included the dreamy, lovesick wail-turned-anthem "Fangs" as well as the slow, floating build of "Sabians."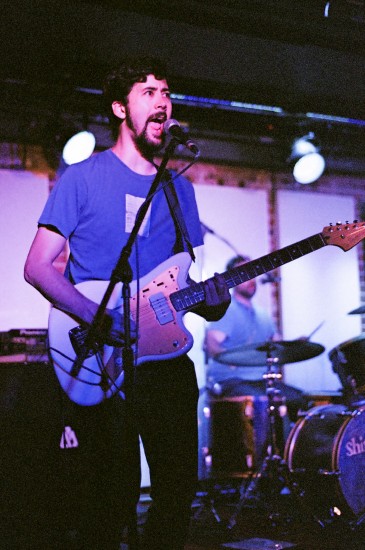 Just as Shimmering Stars began to hit their stride, the show was cut short due to a tight 10:30 p.m. curfew for a later performance, which effectively killed any hope for an encore. Undeterred, frontman Rory McClure invited the remaining crowd to stick around and enjoy the night because, as he put it, "What's wrong with a bunch of indie kids in a disco bar?" I couldn't agree more.