"I think it's all I have ever loved, and all I have ever really wanted to do."
Rosie June, the Ontario-born, BC raised singer-songwriter, is fast making a name for herself in the local music scene: 2014 has already seen the re-release of her debut album, Listening Post, and a string of supporting tour dates with Hey Ocean!. June will also be taking the stage at Rifflandia this month — a first, which she considers "a complete honour."
Though soft-spoken in demeanor, June proves able to speak lengths through her lush take on indie pop which is, as I soon find, a genre that suits her perfectly.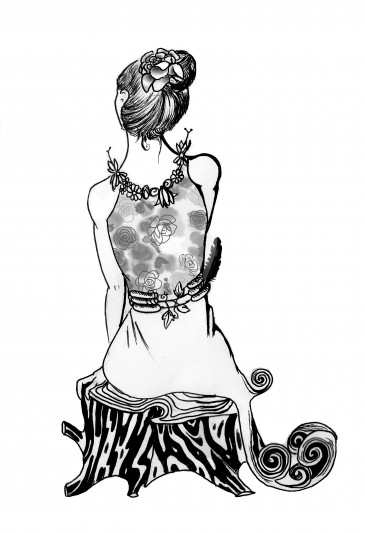 June was born in Ottawa and relocated with her family to Lantzville, a small community on Vancouver Island, at a young age. "There are a lot of talented musicians around there, so it was easy to find like-minded friends and people to grow with."
After taking the "standard" piano and guitar lessons growing up, June ventured back to Ontario for a one-year certificate program in jazz music at Humber College. Though she maintains a love for the genre itself, the program did not align with what June was hoping to accomplish musically. "I wanted to do my own thing more than anything else," she admits. "It was difficult to do that in an academic-like setting."
Fast forward a few years, and June's decision to stay true to herself has been nothing but advantageous in her blossoming career. Her debut effort, penned with friend and collaborator Jonathan Evans, was originally released in 2013. "It was [nice] when we started working together, as we quickly realized that we like the same things," June says of their partnership. Their mutual love for English alternative rock acts like Talk Talk and The Sundays allowed for a cohesive, dream pop foundation on Listening Post — its layered synth and ethereal vocals provided by June elevating the sound to another level.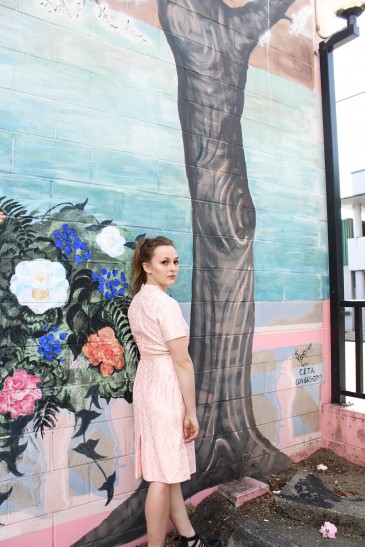 "My favourite kind of lyrics are more whimsical, because you can fit into it how you like and connect with it." Despite the somewhat ambiguous lyrical themes, personal experience did play a large role in June's writing process. "It's funny when people say, 'Oh, her lyrics sound so vague,' because they actually mean a lot to me," she says with a smile.
Having spent an extended period of time in multiple cities, June singles out her hometown of Lantzville, and Toronto, as major influences on her work. Lantzville is "a nice place to grow up and daydream," she tells — the latter being an experience that evidently occurred a lot from the transcendent imagery present in her music. "But I can't really sit still," June admits with a laugh, noting that she is contemplating relocation to another city‒possibly Vancouver‒in the near future.
It was during her time in Toronto that she first met Brendan Canning, a founding member of Broken Social Scene and proprietor of his own label, Draper Street Records. June would frequent his DJ sets while in the city, and ended up handing him a copy of Listening Post after one of his shows. "I said, 'Take a listen,' or something along those lines," shares June. "I didn't think he would actually talk to me again!" Canning emailed her a couple days later, and liked the album so much that he wanted to re-release it on his own label: Listening Post 2.0 was unleashed to the masses in June. "It's kind of nice to do a reissue at the beginning of your career because you get a second chance at a first impression," says June. "I felt really lucky that Brendan wanted to release it; he's a great guy."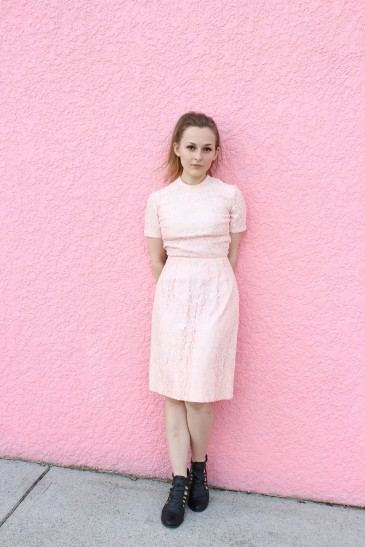 Surprisingly, this month marks not only the first time June is playing Rifflandia, but also the first time she sets foot on the festival grounds. "I have always been a fan of it; I've just been too poor to go until now," she laughs. "This is my in!" June is hoping to go back on the road this fall after nothing but positive experiences from her short, yet unforgettable run with Hey Ocean! in June. "They are some of the kindest people. I learned a lot from them."
Between a potential tour, tentative move, and plans for her next release, one thing is certain: June is serious about music. But how does she spend her downtime when not focussed on her career? "I love listening to records on the floor," grins June. "That's my favourite thing in the world." As long as the songstress continues to hone the classic sounds of her predecessors with a whimsical, modernized twist, she should have no difficulty keeping listeners captivated for years to come.
Don't forget to catch Rosie June's set at this month's Rifflandia in Victoria! She plays Studio CMCT on September 13 at 11:30 p.m.