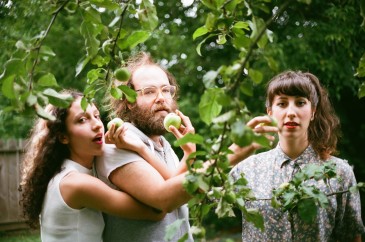 "'Post-punk' is an umbrella term. If you had to define us, we would be somewhere between the 'Novelty' section and the 'World' section in a record store."
An intriguing, though appropriate, way of describing local three-piece Other Jesus, considering our interview's location. While two of the band members are out retrieving refreshments, I'm left to browse the caches of Horses Records, a shop co-owned by Other Jesus' bassist/singer, Auntie Christ. A chalk sign outside the recently opened record store reads, "COME IN – NEW JOHN COLTRANE."
In addition to Christ, the post-punk ensemble features Sheik Hardy on guitar and Jose and Maria — one person — on drums/vocals. J&M and Christ, both SFU alumni, met Sheik through their involvement at the art collective, Red Gate Arts Society, which offers rehearsal and recording space for emerging bands. The organization provides an opportunity for local artists of any medium to connect and exchange ideas, fostering a close-knit creative community in Vancouver.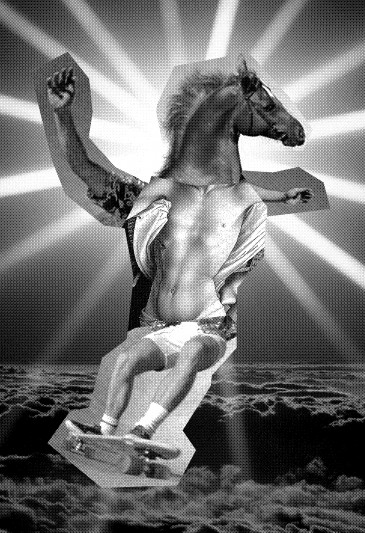 So how did Other Jesus come together? Christ explains the band's rather inconspicuous beginnings: "Sheik and I met at the old Red Gate when he [started] booking shows and I was helping organize there … we met J&M when she stumbled upon Red Gate while looking for a washroom."
Like most bands, prior musical interests run diverse within Other Jesus. While Hardy cites the prolific Carla Bozulich and Blixa Bargeld as major influences to his guitar style, he also mixed electronic music before joining Other Jesus. Christ, thanks to influence from her older brother, grew up listening to "real hip-hop" while J&M spent her formative years with Destiny's Child and TLC before moving on to names like Bauhaus and The Fall. Despite the array of influences, Other Jesus sounds completely fresh and exerts an artistic autonomy from all of the above.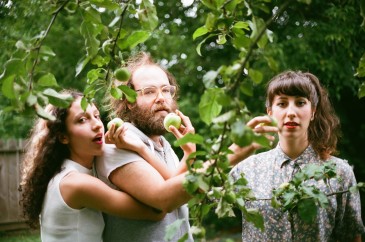 Bachelors of Art, Other Jesus' debut album, is a laudable effort that reminisces of the original '80s punk sound, but with a tongue-in-cheek millennial twist. The second track, "Modern Art," is a slew of clever observations of the hypocrisy of both "those in the local art scene and in [ourselves]," explains Christ. The vocals, sardonic and laidback, ooze over a tight guitar riff, while a whole lot of name-dropping goes on: "My art's been in / Paris / London / New York / Tokyo…" ad nauseam. Ironically, the result sounds like something that could be a backing track for a pop art fashion show.
"I was attending an opening art exhibit where a photograph of mine was on display, and the host of the exhibit said, 'This is a famous artist who has been shown in Paris, and London, and Tokyo,' while introducing another artist in the show," Christ says, mimicking the curator's air of snobbery. Her and the rest of Other Jesus crew left the show early, but not without stealing a hunk of cheese.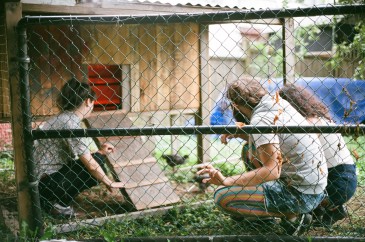 The band is also a pioneer in the "post-normcore" genre — a joke on the doomed normcore fashion fad that the Internet birthed a few months back. Bachelors of Art was uploaded to Bandcamp the day after the trend boom, hence "post-normcore."
"I would say that the overarching theme is pretension," adds Christ. "That, and self-deprecating humour."
For being just over a year old, Other Jesus' creative identity is remarkably cohesive. They're a familiar face at many of Vancouver's lesser-known staples, such as Red Gate and the all-ages Astorino's. A week prior to our interview, Other Jesus headlined an evening show for the DIY feminist festival, Shout Back! By the time you're reading this, Other Jesus will have returned from their first-ever tour — the summation of a lot of "friends doing favours for us" and vice versa. Over the last two weeks in August, the band plan on hitting a slew of cities throughout the West Coast, playing at underground dives from Portland to Pasadena.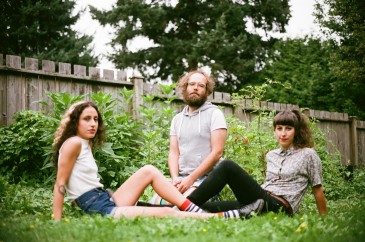 After Other Jesus' return from the "Best Stoned/Most Dressed" debut tour, they'll be recording a sophomore album, with plans for a spring 2015 release. Whereas Bachelors of Art was limited to cassette only, Other Jesus are hoping for a vinyl release next time. The members are hesitant to share too many details about the new album, but — with a wink and nod — I am told they may be moving up the education ladder to Masters of Arts. The trio also recorded several demos with Napkin Records, which will be added to a compilation cassette later this month.
"A big thing about our band is that we're fun, and we're not afraid to make fun of other people and ourselves. That's not going to change," explains Christ. "But if you're asking about musical direction, we might delve into a more Sub Pop style, or grunge — whatever the label wants."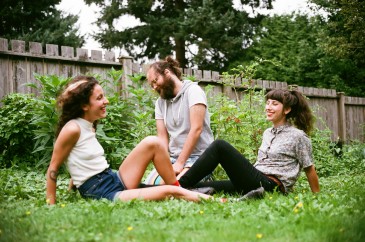 If you want to hear Bachelors of Arts for yourself or purchase the limited-edition cassette, check out Other Jesus' Bandcamp. They'll also be performing on September 6 at Red Gate for the Napkin Records compilation tape release, which features two of their songs.