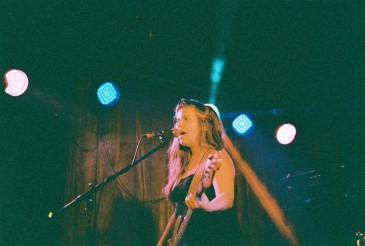 "I came here to see a show; I didn't expect fuckin' Disneyland!" exclaimed one of the many overzealous patrons that packed into The Cobalt on August 21 for Dead Soft's self-titled record release party. With four bands on the bill, the evening set out to be a solid night of music, showcasing a range of local talent from in and around the Vancouver scene who had come together to celebrate Dead Soft's new release.
Evolved from dual thrashing buddies Hemogoblin, local three-piece Mosfett were first to take the stage. The fuzz rockers, rumbling full with a wonderful sense of destruction, enhanced their already thick sound with a crunching guitar, girthy bass, and kinetic drumming. When he wasn't curled around his guitar, lead singer Ian Kinakin's gnarled out vocals screamed their way around heavy riffs, enticing a sizeable crowd to form; an impressive feat for the first openers of the night. Hit after ear-splitting hit branded their set, concluding with standout jam "Hurt a Cop," a sentiment Kinakin believed to be well received throughout the audience. Mosfett brought The Cobalt down, proving it's always worth coming early to support opening acts.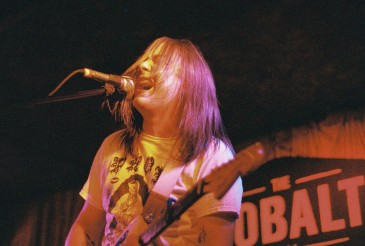 Easily the heaviest band of the night, War Baby were up next, championing a sound comprised of unrelenting doom metal with just enough '90s gloom to give you the most delicious, grungy nightmares. Lead singer and guitarist Jon Reddit towered over the mic, his voice seemingly capable of howling and growling in the same breath, met by the feverish pounding of Kirby Fisher on drums along with Brock Allen's pulverizing bass. Much to the crowd's approval, War Baby thrashed about, quick to incite a mosh that lasted throughout their set. By the end of their show, War Baby left us with ringing ears and sore ribs, the markers of a solid performance.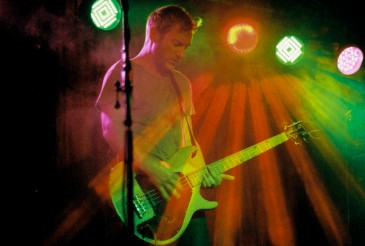 Though there was some confusion over why Dead Soft were not closing out their own release party, enthusiastic cheers were still emitted from The Cobalt floor, as the crowd waited for the band to take to the stage. Opening with crowd favourite "Newie," Dead Soft came out roaring. Their sound was a harmonic meeting of moody textures wrapped in a shell of visceral grunge rock grounded in Nathaniel Epp's noisy, infectious riffs, combined with the sometimes sweet, sometimes harsh vocal duties of bassist Keeley Rochon set behind the ballistic drumming of Graeme McDonald. Largely moving through their self-titled record, Dead Soft drew heavily on artists such as Weezer and Dinosaur Jr. as they shifted from the chill chant of "Everything" to the hard-core rant "Death is at My Door." According to the size of the mosh centered around the floor, as well as the crowd surfers that dove right off the stage, Dead Soft's performance received a warm response from The Cobalt. Even after ending their set on high voltage tune "Phase," the crowd refused to leave without an encore, and, with the help of Rochon and McDonald, coaxed Epp back on stage to drone out one last short song.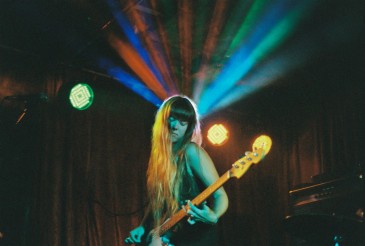 A refreshing break from what had largely been a Boys Club of a night, The Courtneys, fresh off a nine-month tour, wound down the show with a selection of their lo-fi West Coast shine to a crowd that had unfortunately thinned out. This didn't faze The Courtneys, however, who showed off a quirky, deadpan-esque banter throughout their set as bassist Sydney Koke introduced their songs with short, nonsequential backstories. It was a shame though that Jen Twynn Payne's vocals were too washed out to fully enjoy their unapologetic twee aesthetic fused with garage punk tones. Nonetheless, The Courtneys were able to successfully cap off a night of celebration at The Cobalt.
—Missy Martin