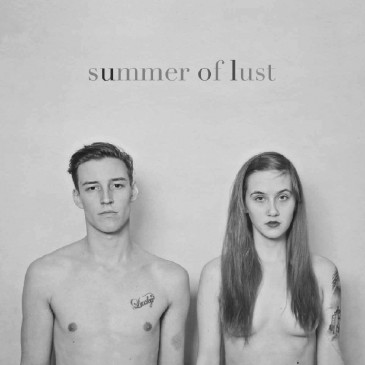 Library Voices are a band that have had their share of hardships. In 2009 their tour trailer was robbed, and they lost some very precious equipment. Despite this, they carried on with borrowed instruments and a good attitude. The following year, just weeks after releasing their debut LP Denim on Denim, a flood destroyed their studio, not to mention every piece of equipment they owned, save for a saxophone and Moog synthesizer. But, with optimistic hearts and heads held high, they moved forward and dried themselves off. Whereas some bands would throw in the towel or go on to write bitter music in the wake of such bad luck, Library Voices bought new gear, found a new studio space and simply got stronger as a band. The result, Summer of Lust, demonstrates a cleaner, wiser and more optimistic pop vibe that is hard not to fall for.
Following a brief introduction by audiobook narrator Simon Vance, the album takes off running and rarely looks back. The album covers themes such as art cuts in Canada ("The Prime Minister's Daughter"), weariness of growing into adulthood ("If Raymond Carver Was Born in the 90's"), and the usual suspects, such as love, friends and romance.
Luckily, Summer of Lust is political without being heavy handed, romantic without being cheesy and mature without sounding too serious. Their music is a testament to keeping your damned chin up despite the often unfortunate happenstances in life.