Cam Reed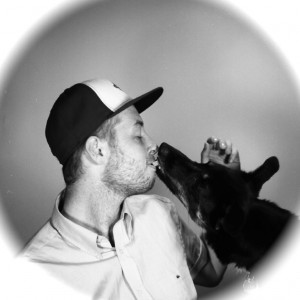 Cameron Reed performs as a dubstep DJ under the name Babe Rainbow , with an EP out on Warp Records. He is also the public face of Music Waste, Vancouver's annual independent music and arts festival.
Restaurant
"From the day Budgie's Burritos [44 Kingsway] opened I've been filling my gullet with refried beans and tofurkey sausage and have never once looked back. You can't argue with reasonably priced burritos the size of a newborn baby. Now that they're licensed, I'll probably be spending much more time. Best place in the city to hear Black Sabbath and eat Mexican food.
Sometimes I feel like every waking moment is just waiting until the next time I can eat at Guu [838 Thurlow] again. Best izakaya in the city. Great drinks. Great food. Awesome staff. Comfortable but fast-paced atmosphere. Perfect place to eat for going out on a drunken night."
Record Store
"Picking a favourite record store is like picking your favourite child, you do it but you never tell anyone."
Other Store
"Solder & Sons [247 Main] is a cafe and bookstore. The proprietor, Rob, is always great for a book recommendation, conversation or a cup of coffee. They carry a bunch of zines and limited pressed vinyl from local artists and bands too!"
Venue
"The Astoria [769 East Hastings]. I have had many venues over the years that were more like club houses than they were bars. Currently, the Astoria is my hangout. I like seeing shows here. It's comfortable."
Bar
"Six Acres [203 Carrall]. Let's be honest, most of you guys reading this are probably going to end up at the Cambie just like every other 19 to 21 year old who's new to Vancouver. I did it when I moved here and it was awesome. New friends, fights, hookups, yelling, foreigners, cheap bar food, headache-inducing cheap draft. What more could you want? Well, as you get closer to 30 you can only really handle a few of those things on a work night (I usually pick 'yelling' and 'foreigners'). Six Acres is one of the few bars in Vancouver that's cool, reasonably priced and not full of idiots. With most bars in Vancouver you can only pick one of those. They also have great food and one of the biggest selections of beer in town. Check it out, but don't ruin this place for the us on the wrong side of 25."
Not to be Missed
"Sex—my natural inclination is to talk about places where you should have sex, but I don't think that's what's expected of me. However, after careful thought, my recommendations are all places you should also have sex. So do that.
I would suggest that newcomers soak in our natural beauty sooner than later. Go check out all the beaches, do the Grouse Grind, or as I call it 'Taking the Gondola'. Explore Queen Elizabeth Park and Stanley Park. Have sex in all of these places.
Also, go check out some of our local sports teams. You don't even have to be a fan to get lost in the excitement of a game."
Edo Van Breemen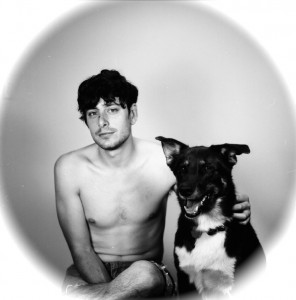 Edo Van Breemen is the frontman for the Vancouver indie-jazz band Brasstronaut and co-runs the indie-label Unfamiliar Records.
Restaurant
"Sushi Yama [371 East Broadway]: why? Because it's delicious, fresh, affordable, and very close to Main and Broadway. The vegetarian udon soup and tempura combo is absolutely the best value, healthy lunch in the city. The specialty rolls are also amazing."
Record Store
"Red Cat [4332 Main]: why? Because they cater so well to the local music scene, are genuine and nice people who care very much about their community. No egos, just good suggestions and always a decent stock of new vinyl."
Other Store
"Salmagundi [321 West Cordova]: this is a little antique shop in Gastown perfect for strange and fascinating mini gifts. … It's the only place I spend money in Vancouver besides the bar and the occasional Salvation Army or record store purchase."
Venue
"The Orpheum [884 Granville]: why? It's one of the few places in Vancouver you can pretend to not be in Vancouver when inside. Plus they do cheap last-minute Vancouver Symphony Orchestra tickets on Saturday nights for students."
Bar
"Alibi Room [157 Alexander] … OK, so really these aren't party bars, but I love a good pint of speciality beer. Alibi Room is conveniently located at the foot of Main Street near Gastown and offers a great selection of micro brewery casks and bottles. You can get a four-beer taster for $9 and the food is also good.
The Wolf & Hound [3617 West Broadway] has immense novelty value for me. Go there on a Friday or Saturday night during the school year and watch a bunch of wasted frat boys 'n' girls twirling around to the Irish dude doing just about any acoustic guitar bar-worthy cover you can imagine. It's close to UBC and seems to be one of the more authentic Irish pubs around. It's real, but in a different kinda way."
Not to be Missed
"During the summer: go to Wreck Beach (www.wreckbeach.org) and swim naked. Seriously. Get over yourself and do this. Say hello to Alonso Wang, local musical celebrity."
Dandi Wind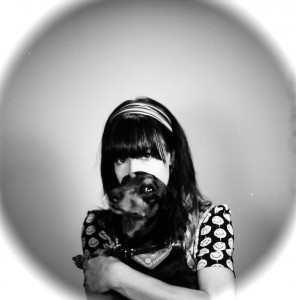 Dandi Wind performs with her homonymous industrial dance band and as the other half of electro-disco band Fan Death
Restaurant
"My fav restaurant is Nuba [1206 Seymour / 146 East 3rd / 207 West Hastings], delicious authentic Lebanese food with a slight Mexican twist.
Record Shop
"The coolest record shop in Vancouver is Zoo Zhop [223 Main]. You can find limited edition records of exciting bands from around the world and also great local music. They also sell vintage and local designer's clothing. And chocolate bars, and dead-stock rock pins. When you're there ask David to show you his original hand-printed Lucifer Rising poster!"
Other Store
"Stinky Thrift Store [3606 West Broadway] [ed. Actually, this is an SPCA Thrift Store] at Alma and Broadway is a cool place to check out. Go in on Monday or Tuesday and say hi to "Charlie!" If you are new to the city it's a great place to pick up cheap furniture or household goods. Back in the day it really stunk in there but they've cleaned it up and it's not as bad anymore."
Venue
"The best play to see live music, theatre and art shows is Little Mountain Gallery [195 East 26th Ave]. It's a really special, intimate artists' run space with hardwood floors, white gallery walls and a cute little stage. There's always something exciting happening so check out the schedule at littlemountaingallery.com "
Not to be Missed
"The Rio Theatre [1660 East Broadway] on Broadway and Commerical screens classic cult and horror films every Friday night at midnight! They have cheap beer and cocktails deals too so you can drink while you watch."