This guide is especially (but not exclusively) intended for those of you who are new to the city of Vancouver and who want to discover a Vancouver beyond Granville Street and Lonely Planet. Some of the finest people this city has to offer were willing to share their favourite locations. Now it's up to you to make the best of it! Welcome to Vancouver and enjoy!
Andy Dixon
Andy Dixon is a Vancouver wunderkind, who not only produces his own music—under a number of names, but he's most well known as Secret Mommy —he runs Ache Records, works as a graphic designer and spins records as half of the DJ duo Girl Fight!
Restaurant
"Nuba [1206 Seymour / 146 East 3rd / 207 West Hastings]. There are three of them in Vancouver now. They serve Lebanese food (falafel, lentils, etc.) which, granted, is not particularly hard to find in this city. What makes Nuba spectacular, though, is its quality. I literally have stopped eating other falafel since tasting their Garden Falafel (which has a whack of avocado on it!). It must be made of ground unicorn horn or something. They also have amazing decor (specifically at the Main & 3rd location.)"
Record Store
"Scratch Records [726 Richards]. Great selection. Great prices. Cool staff. They've been an asset to this city since as long as I can remember."
Other Store
"Mr Lee's General Store & Haberdashery [109 East Broadway]. A handsome little shop on Broadway by Main Street specializing in quality wares for men. It's a classy joint that sells things like pipes, shaving cream, ties and hats. It's got a throwback vibe without coming off as campy or costumey. A good place to go to feel masculine."
Venue
"The bulk of my favourite venues in this city are technically illegal and to mention them in the press might be a heat score for them. But my favourite legitimate venue is probably the Biltmore [2755 Prince Edward]. I guess that's a bit of a go-to answer, and I wish I could suggest something a bit more creative, but the fact is the Biltmore has a good dance floor, decent sound, a nice, small stage and relatively decent drink prices."
Bar
"The Brickhouse [730 Main]. It's the perfect location for those nights where you want to chat with friends without having to compete with an outrageous music volume (oh no! I'm old!). Located right in historic Hogan's Alley as well. Check out the sign above the entrance."
Not to be Missed
"Whytecliff Park in West Vancouver is arguably my favourite place on Earth. Rocky cliffs to climb and sit upon, the sea, fresh air, sunbathing seals, an island you can only get to when the tide is low, I could go on and on."
Ryan Dyck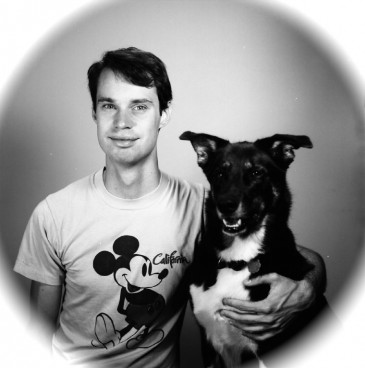 Ryan Dyck runs Hockey Dad Records and is the lead singer of the local punk band the B-Lines.
Restaurant
"I am a big fan of the Tomahawk BBQ [1550 Philip] in North Vancouver. It's been there since the '20s and packed literally to the rafters with native trinkets and crafts ranging from authentic to offensive. It's a charming old drive-in that serves burgers named after famous chiefs like the 'Chief Skookum' that is topped with bacon, cheese, an egg and a wiener cut in half. Definitely worth the bus ride over the scenic Lions Gate Bridge. Plus it might be getting shut down in the near future, so go before for this unique Vancouver landmark is gone!"
Record Store
"Full disclosure, I work at Scratch Records [726 Richards], so it is my default favorite. It was also the first good record store I ever went to back when I was a mouth breathing suburban teen with a hunger for vinyl. When I'm not holding down the fort at Scratch, I often visit one of the other fine independent record shops in Vancouver, such as Zulu [1972 West 4th], Dandelion [228 East Broadway], Audiopile [2016 Commercial] and Red Cat [4332 Main] to find the records that I need to stay alive."
Other Store
"Lucky's Comics [3972 Main] on Main Street is a great little gem. They carry lots of d.i.y. comics and art zines that you could probably only find in Vancouver, or stuff from other parts of the world that you could only find at Lucky's in Vancouver. Plus they have a small gallery that showcases lots of Vancouver's finest up and coming artists."
Venue
"Pretty much anywhere someone puts on a show is my favourite place. So many times I've wandered down urine stained alleys straining my ears to hear music seeping from an unmarked door where somebody is putting on some sort of event. For many reasons, Vancouver is a hard city to run a legitimate venue in, so lots of great shows are in unlikely and pretty sketchy places. It's pretty fun though, it keeps things interesting."
Bar
"If I'm going out to watch a hockey game with some friends, we'll usually hit up the Legion on Main [2655 Main] or Commercial [2205 Commercial]. The beer is cheap, everybody there is into the game as well, and you can play pool or darts during the intermission. They also make you take off your hat and sometimes sign in which are nice formalities for such unpretentious places."
Not to be Missed
"Take a walk around the Downtown East Side. It's the most interesting historical, architectural, cultural and political area in Vancouver."
Sincerely Hana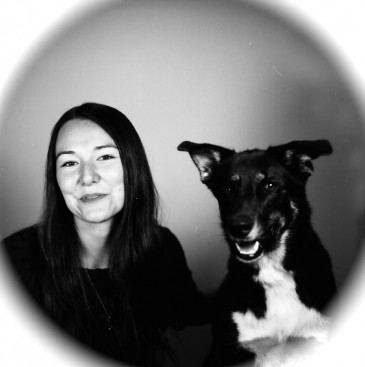 Sincerely Hana is a local DJ and promoter who spins at Glory Days and Golden Girls. She also does some beautiful photography that you can have a look at on her website at www.sincerelyhana.com.
Restaurant
"Budgie's Burritos [44 Kingsway]: vegetarian food that even non-vegetarians love and they have the best tortilla soup ever! Any izakaya … I love them all! Gyoza King [1508 Robson], Guu [838 Thurlow / 1698 Robson / 888 Nelson / 375 Water], Kingyo [871 Denman], Hapa Izakaya [1516 Yew / 1193 Hamilton / 1479 Robson]."
Record Store
"The last couple years I've only bought records from merchandise tables at shows. It's awesome because you can hear the album live first and so many amazing bands come to Vancouver or are from Vancouver."
Other Store
"One Of A Few [354 Water]: boutique clothing store in Gastown with a good mix of local and international designers, most of it you can't get anywhere else in the city. "
Venue
"The Biltmore Cabaret [2755 Prince Edward]: best place to see live shows because you can always manage to get right up front (and crowd surf if necessary), the stage isn't really high and far away so you can see everything and the bands that play there usually end up playing at much larger venues the next time they come to Vancouver, so catch them at a smaller venue while you can!"
Bar
"The Narrow Lounge [1898 Main]: there's nothing else like it in Vancouver which makes it seem like you have teleported to another city or maybe just back in time or something? The food is real good too…bonus! Oh and they have a summertime tiki patio…double bonus!"
Not to be Missed
"Venture into nature! Whytecliff Park, Lynn Canyon and Third Beach are my favourite spots to go to when I want to get 'out of the city' without actually leaving the city. And you should probably have a Japadog [530 Robson / Burrard and Pender / Burrard and Smithe / Waterfront Station]."