Drag is more mainstream than ever. With the growing popularity of Ru Paul's Drag Race, tongue pops and "yas queen!" have quickly become part of our cultural lexicon. All the while, the local drag scene remains niche. Early this year, graphic designer and social media maven James Knipe noticed the incredible amount of talent in Vancouver, and saw a need for more promotion. I chatted with James about the launch of Vancity Kweens, and his plans to 'werk' his way up to stunningly beautiful promotional domination.
❇︎
Sydney Thorne: What is Vancity Kweens?
James Knipe: Vancity Kweens is a promotional platform that does beautiful promo for drag queens in this city. I want to help these queens grow their art, grow their fan base, and spread the word of drag to Vancouver and elsewhere. Drag can be a full-time career, and as much as it's art and performance, there's a huge business element. I hadn't been to many drag shows in Vancouver, but I had been obsessed with [Ru Paul's] Drag Race for such a long time before that. In January, I decided that my New Year's resolution was to start going to see more local drag. I was trying to figure out where to find out about all of these shows — as an outsider, I had no idea where to go. I found one website that looked like a Windows 98 HTML website and I was like, 'okay, no.'
[…]I first rolled [Vancity Kweens] out at the end of March. In the beginning, I was going to keep it a secret and remain anonymous, but I had a bunch of queens message the account asking who was behind it.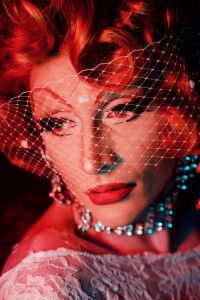 ST: Since it all started anonymously, how did it feel coming out as the face of Vancity Kweens?
JK: […] I'd been going to shows for a couple of months when I started Vancity Kweens, so when people found out I was behind it, the community welcomed me with open arms. It was the best feeling. For the longest time in Vancouver I was searching for that sense of community as I was never really part of a scene. Since starting Vancity Kweens, it's been so much fun getting to know so many amazing people, […] they're like celebrities to me.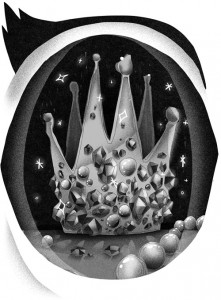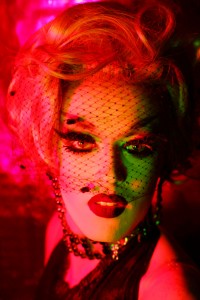 ST: What kind of collaborations have you done so far?
JK: I started a video series called Mirror Moments. I chose to begin by featuring Synthia Kiss, since she's so new to the scene and we were running parallel as new members of this community.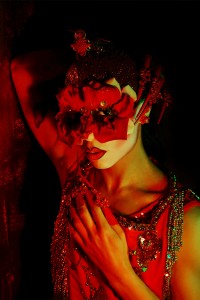 ST: I would have never known she was so new to drag!
JK: Oh, I know. She is so talented, it's insane! I have another video coming out soon with Karmella Barr.* I want to showcase the stories of these drag queens because a lot of what we see is so surface level. We see them for their looks on Instagram and their lip syncs, but I wanted to strip that back and have people in the community get to know these queens — what makes them tick, where they draw their inspiration from.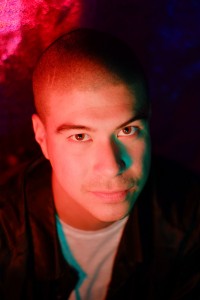 ST: What do you have up your sleeve for the future of Vancity Kweens?
I want to be the one stop shop for Vancouver drag. I hope to do merchandise for the queens and run an online store through the website, with some of the proceeds going to DMS [Dogwood Monarchist Society] and other charities. […] Eventually, I would love to have this as a full media hub where I have clients, and we do everything for them. I know that drag is something that is super expensive and just barely pays the bills. Almost everything I do at this point is pro bono, but eventually it would be great to get to a place where it can make money. Right now, I'm happy doing this all for free. They all work so hard, they deserve it.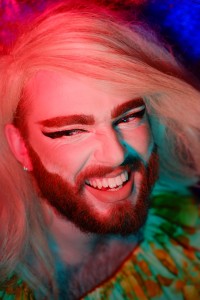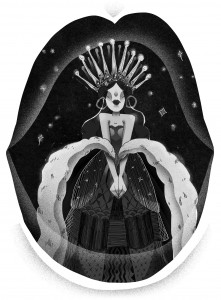 ST: I've noticed you've done a bit of promo for the alternative and multi-gender drag community in this city. Do you find that the different Vancouver drag scenes remain quite separate or do they cross over?
JK: I'm still so new to this community, so I can't say for sure. I've heard that in the past there was a divide between Eastside and Westside queens, but I think that's less of an issue these days. There are two artists, Dee Blew and P.M, who put on a show called Finish. They do alternative performance art. I think it's incredible for our community because that's the direction drag is heading, right?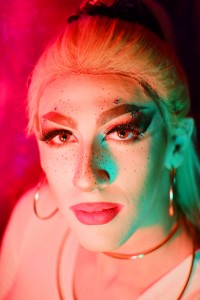 ST: Without asking you to play favourites, who are you most excited to watch come up in the scene right now?
JK: I'm a Brat Pack fanatic 'til the end, mainly because they have embraced Vancity Kweens with such open arms. Kendall Gender especially, her energy and attitude is so infectious, […] I get such a rush watching her perform; I love Karmella Barr, I think her winning Miss Cobalt was so amazing […]; Amy Grindhouse is hilarious, super sweet, super down to earth, […]; I'd also love to work with […] girls like Peach Cobblah and Carlotta Gurl. […] The biggest thing I'm afraid of is missing out on queens, or people thinking I'm choosing favourites — covering everything is a lot of work and there's so much going on, I'm trying not to miss a thing.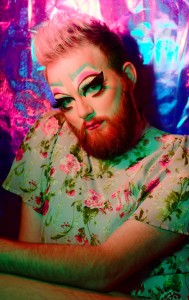 ST: If someone has never seen Vancouver drag, where would you direct them to start?
JK: Oh my gosh, there's so much going on! I'd say Sundays would be your best bet, there are three shows that happen: Legends at XY with Jaylene Tyme, then right after that is Sanctuary at 1181 with Alma Bitches. After that Alma heads back over to XY to do The Shequel. […] I think there's something happening every night except Mondays.** That's your rest day, then we're back at it Tuesday night for more drag.
x
Check out @vancitykweens on Instagram and Facebook, or at their website, vancitykweens.com. And see the rest of Sara Baar's photos here.
*The video with Karmella Barr was released September 26.
**A drag show has since been added to Mondays! Moist Mondays with Misty Meadows at XY nightclub