When I listen to Ora Cogan's upcoming album Crickets, a persistent wall of lush sound pushes hard against me. The heavy, dramatic synths accompany her wistful voice, all behind sweet strings that serve as rich ornamentation and cutting percussion. Ora's music is effortlessly extravagant. This is not music made for passive listening, rather, it is something that needs to be experienced. Ora marks her shift from traditional folk to psych-folk with The Quarry (2010), but this evolution has never been more apparent than through the heavy, experimental sound of Crickets. When I speak to Ora on the phone, she's in Montreal. After weeks of collaborating with other musicians and playing a set at POP Montreal, Ora definitely knows how to network in the name of music.
Given Ora's lengthy experience as a singer-songwriter, a change in sound is not only welcome, but logical and exciting. "It's nice to feel uninhibited to try all sorts of stuff. I try to focus mostly on psych-folk, but on one end it can go towards pretty grim, landscapey-experimental music, and on the other side it's pop," explains Ora. "Some people see what I do as really straight-up folk music that's easy listening, and others are like, 'Whoa, this is way too intense.' Everyone has their own interpretation, and sometimes it'll feel like either of those things to me, too."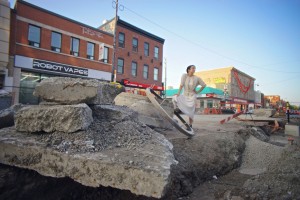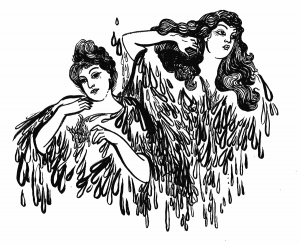 Crickets was inspired by a love of the natural world, and a sense of urgency that Ora felt to create music that responds to the current environmental and political climate. As far as how physical space conflated with Ora's desire to create meaningful music, Ora allowed the atmosphere of her location to converge with her own internal conflicts. "There was the ethos of wanting to create a vindicating sonic space that felt good, and then there were the actual landscapes." Ora continues, "I was in Tla-o-qui-aht territory (Tofino) and it was during the stormy season, so there were big, big waves, and everything was dark and stormy and quite high-drama." The highly dramatic landscape is reflected in the noisy, synth sounds, the droning and thudding guitar that propel forward tracks like "The Wind in the Waves."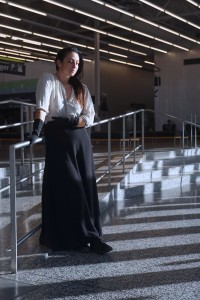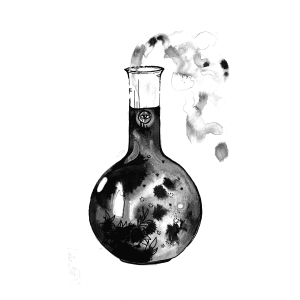 To juxtapose the ocean, Ora also draws inspiration from the desert landscape and biodiversity of New Mexico. "There were these psychedelic grasshoppers with intricate patterns on their back and belly, and the sound of crickets and cicadas […] and being out in the desert, it's the opposite of being in the Northwest when everything can be really dark, moody, grand, lush and moist. So that arid, dry landscape and all these bright, washed-out pastel colours [are things that] I mediate on even when I'm [performing.]"
When speaking about the songwriting process, Ora dwells mainly on the honest connection and understanding of herself in all of the different environments she finds herself in. "If it could be boiled down to something, it would be slowing down, being in the desertscape, and getting space away from other human beings… enough to be in touch with my own rhythm and connection to life."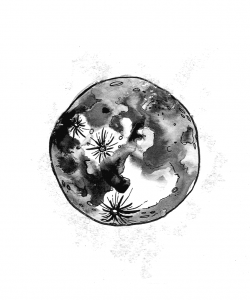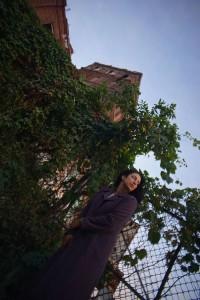 Some songs on Crickets are based in more literal experiences. "'The Light' was very much about being gaslighted as a female artist, and 'Wind in the Waves' was directed towards the resource extraction industry," explains Ora, who directed a documentary investigating the Northern Gateway Pipeline and the environmental atrocities committed with the approval of the Canadian government. It is called No Tankers Territory, and features conversations with Heiltsuk women. "It's really political, but it's coming from a different place than overtly telling anyone what to do. It's more introspective and a healing process. I feel like the most political thing I can do is to help create safe, respectful and empowering spaces."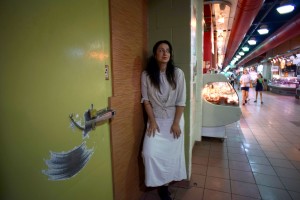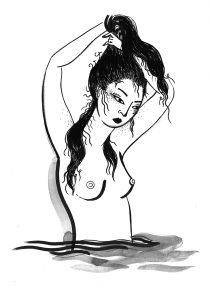 Speaking to the importance of creating music, Ora reflects on her experience as an artist who has been taking risks in the music industry for over a decade. Music to her seems more like a meditation on creating something sincere and arresting. "At this point, music is just in me, I got really fed up and disheartened for a while […] I tried to leave music for a couple of years, but I didn't realize what music was until I left it. I guess over the years, [music] has become so much of my way to communicate with people, work stuff out by myself, and also perhaps the most beautiful thing that I know how to do. It's the most beautiful and meaningful thing I can think of, to share with other human beings. And it's also just endlessly challenging and inspiring. It's such an incredible way to connect with people. It's also a way to participate in culture by creating spaces that are cathartic."
After speaking with Ora on the phone, I thank her for her honesty. Speaking to such an experienced artist who in many ways is still figuring out how to navigate the world is both humbling and inspiring.
x
Crickets, Ora Cogan's upcoming album will be released on November 3. There will be an album release show at Red Gate Revue on November 2, with Leif Hall opening.