If you live in Vancouver and you hadn't heard of Good Night Out before September, chances are they popped onto your radar with the announcement of a late-night harm reduction service on the Granville Strip. Aptly named the Nightlife Street Team, the group has a 2-month pilot project patrolling Granville Street Fridays and Saturdays until the end of October. Whereas police patrol for obvious instances of violence and disorderly conduct, GNO's focus is rooted in feminist ideals. Using non-violence, GNO seeks to reduce catcalling, sexual harassment, and everything else that gives Vancouver's "Entertainment District" a reputation for being unsafe. If proven significant, the program could be extended indefinitely.
Good Night Out is a U.K. based initiative, but its Vancouver chapter is coordinated by Stacey Forrester and Ashtyn Bevan. In the weeks before the public announcement of the Nightlife Street Team, Discorder checked in with Forrester and Bevan to discuss harm reduction in mainstream and alternative venues.
"This project came out of a love for the underground music scene, […] and wanting others to feel [safe] regardless of what music they like, or where they hang out," states Forrester.
Long before the street team, GNO Vancouver focused primarily on connecting with venues, with the intention of offering tips and training towards providing safe party atmospheres. "Initially, we started doing audits and workshops of places around town," says Forrester, "basically any venue that serves alcohol is within our scope. […] They'll listen to us talk about harm reduction, but we can also sneak in some stuff about bystander intervention and gendered violence harm reduction. It was kind of a carrot."
But this carrot doesn't interest everyone. GNO has faced a lot of pushback from mainstream venues. Bevan explains, "When we first started, we sent out hundreds of emails to venues across the city, as well as festivals, telling them what we do and why it is important to have this type of training. A lot of them said, 'this is a great idea, but we already do this. Harm doesn't happen here.'"
Forrester adds, "A lot of the things that mainstream nightlife economy is built around is actually rooted in really sexist, heteronormative things. So while [venues] don't think they have a problem, they don't see that the whole industry is a problem. And bringing in an outside source like Good Night Out admits that something is wrong."
Some may think of a harmful situation and assume it relates to bar fights, but the reality can be a lot more complex. 'Harmful' situations can include harassment, assault, overdoses, severe intoxication, homophobia, transphobia, ableism, and more. Harm reduction is a commitment to compassion that not all venues are ready for.
When asked why some venues declined Good Night Out's workshops, the excuse is pathetic.
"We know that the nightlife economy is thriving in Vancouver, but they'll say they can't pay their staff to come in on their nights off," explains Forrester. "We hear a variety of excuses, and we honestly think it is bullshit. […] If you cater to the most vulnerable, potential patron, then everyone less vulnerable benefits."
GNO has managed to find a strong niche in Vancouver by switching their target. Bevan explains, "We found that there was such a struggle to get in with venues, [but] most live events are not affiliated with the venues themselves, but with club promoters." Their new approach was calculated. They credit Groundwerk, Vancouver Arts & Leisure and Resonate for being early supporters of GNO's outreach.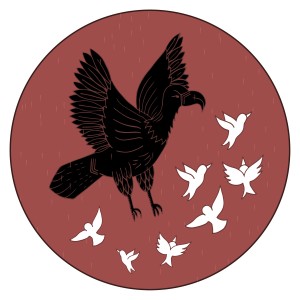 Unfortunately, the venue crisis that has affected these organizations, Vancouver Arts & Leisure in particular, is impacting access to safe party spaces overall. Forrester explains, "Gentrification is creeping up on the ability for us to have and keep alternative spaces, affordable venues for party-throwers who do take patron safety seriously. There are less and less places for these groups to have parties."
With music scenes across Canada beginning to publicly address sexual assault and accountability within their communities, conversations around harm reduction have become more urgent. Although harm reduction seeks to eliminate the situations that lead to harassment and assault, organizations like GNO are usually the first ones to hear complaints.
"In a perfect world, our Facebook shouldn't flood with messages after a big weekend of events, of people reporting abuse that they've encountered," says Forrester. "Obviously [reading these messages] is what we do and we have a reputation of acting on it, but ultimately, we should not be the only ones. We've become an informal reporting system for cases of harassment."
When contacted about instances of harassment, GNO follows us with the venues or promoters involved to offer a workshop and resource materials. One of these materials is a checklist that encourages equal representation among staff and security — positions which are largely male-dominant.
"Ultimately, what we're asking for when we want a culture shift, is that we want a culture that celebrates and values women and the queer community, and that means more than having them just be props or fetishes for the night," explains Forrester. "The only real way to make that shift is understanding and recognizing that women and femmes contribute to the nightlife and music industries on all levels."
And so GNO has now taken to the streets, demonstrating first-hand the influence of women on nightlife.
On a final note, Bevan adds, "I think for Discorder readers, people who are hosting events and parties, feel free to reach out to us about how to make your event safer. If you want to get more knowledge, we are always here to help."
x
For information on Good Night Out Vancouver, including their services for venues and promoters, visit goodnightoutvancouver.com, and follow them on social media.