I hadn't spent time with two old friends of mine in months — we got caught up drinking a ten-dollar bottle of wine and laughing it up like a bunch of wild women before realizing we were late for Tough Customer's set. We hustled as swiftly as possible to the show.

Sadly, we missed their set. I asked a few people who were lucky enough to catch their cheeky, energetic act (that I have seen from past shows) and all could agree it was "fun" or "cool" or "good. Sucks you missed it."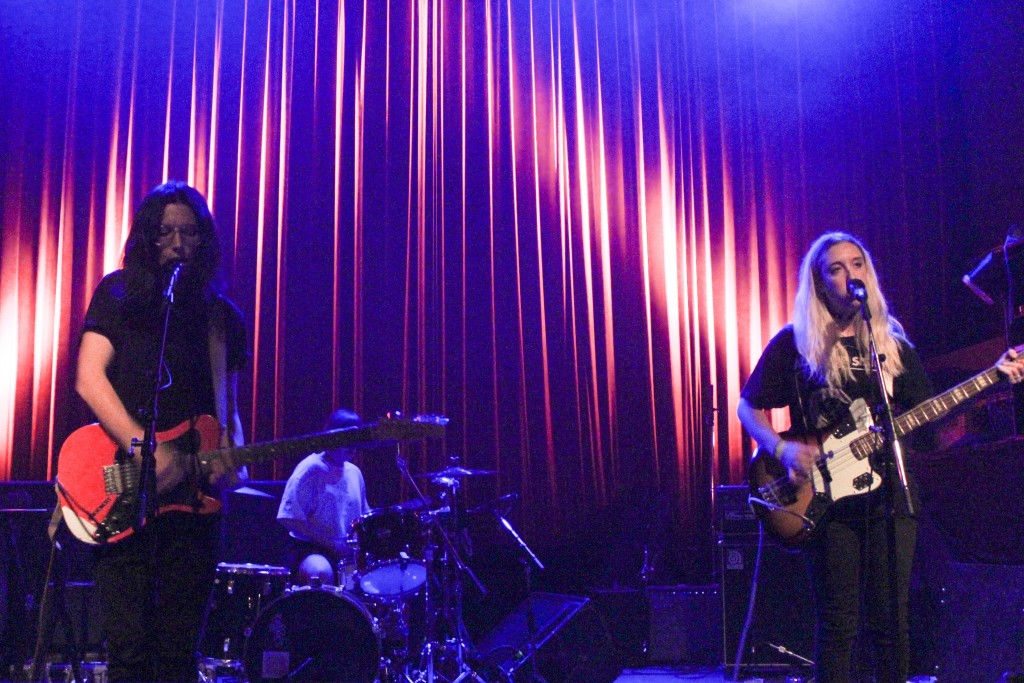 It had been too long since seeing a show at the Fox, a real dazzling venue that makes me feel like I have been transported to the '80s (although I wouldn't have wanted to be there at that time — yikes!). Shortly after we arrived, Lié took the stage and everybody was ready to pay close attention. All of their serious faces were illuminated in the dark red lighting as they started to play and didn't really stop. Their set was pulsing and vigorous as they unapologetically slayed one song after the next. The crowd could not help but gravitate towards the stage, close but not moving very much, paralyzed by Lié's powerful presence.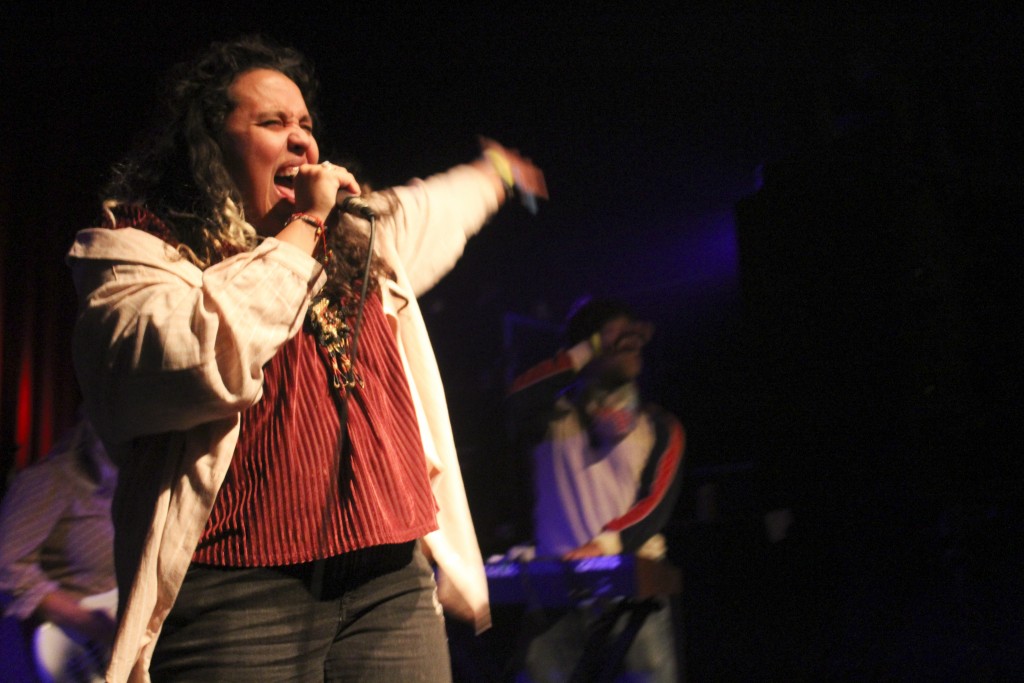 Downtown Boys arrived on stage and they immediately jumped into a wild, upbeat set that got everybody feeling jazzed — especially with that saxophone! I know it's a cliché comparison but it reminded me of my tender teenage years when I was so stoked on X-Ray Spex — the excitement had not fizzled.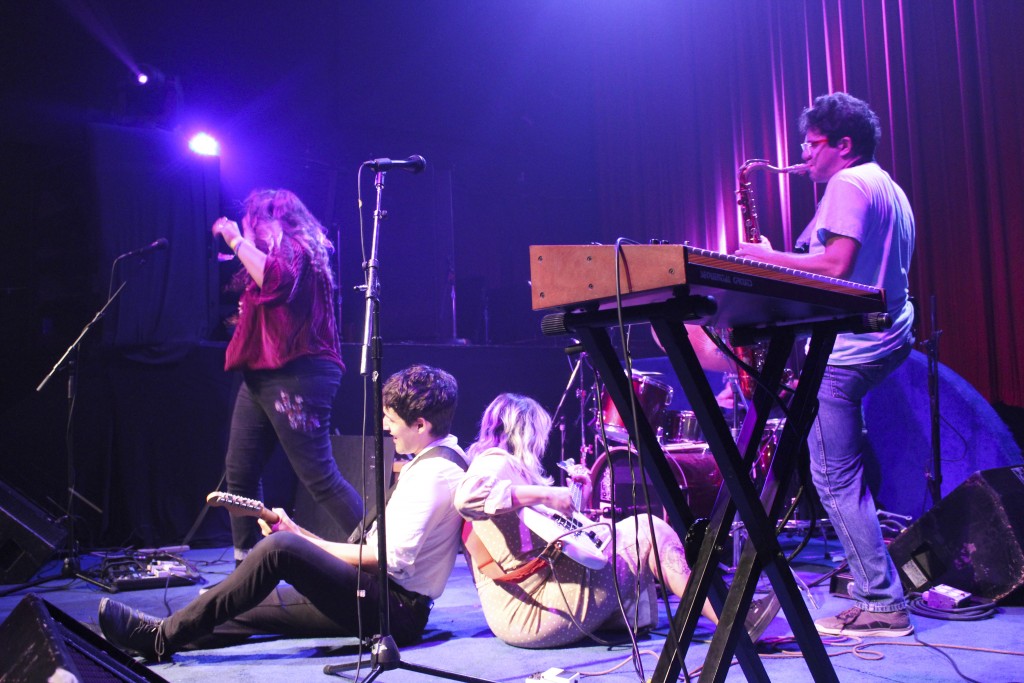 Amidst the flurry of spritely and sassy music, lead singer Victoria Ruiz prefaced each song in detail, addressing issues that every person in the audience has likely experienced to some degree. She asked "Who taught you to hate yourself?" and it really stuck with me, especially because social anxiety can be very much heightened in a show setting. For a moment, it broke down a wall, almost cleared the air. Right after, they played a song by the same name: "The Wall," in which she talked about the white supremacy within our Western culture in regards to immigration, specifically Mexican immigration..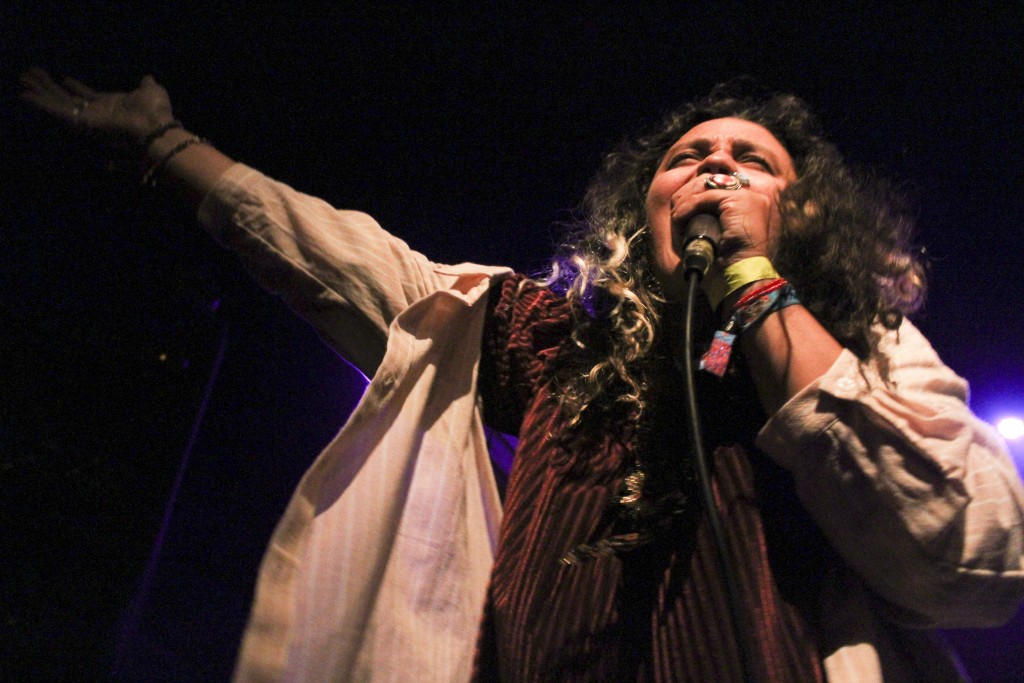 Ruiz sang many songs in Spanish and although I didn't know what she was saying, her passion was evident. She spoke about reclaiming space and not being afraid to be exactly who you are. To be honest, I shed a tear listening to what she had to say, but as soon as the band started up again, I danced around with my friends like the uninhibited rascals we are. That contrast in itself summarizes the experience I had while watching Downtown Boys.