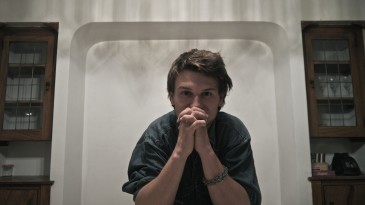 Even years later, singer-songwriter Sam Tudor is still adapting to big city life — in fact, the tension between small-town nostalgia and the supersaturated Internet world form a major theme on his upcoming release, The Modern New Year. With his second full-length on the way, I sit down with Tudor in the CiTR listening lounge to learn more about his artistic journey so far and his latest project.
A Vancouver transplant from Big Lake, BC, Tudor's music plays with the desire to escape from modern trappings while simultaneously inspiring images of the West Coast wilderness. Acoustic backings and rougher DIY recordings mean much of his early work is reminiscent of Iron & Wine's initial releases — but Tudor has grown a lot since his first two albums, each serving as a stepping stone towards his current sound.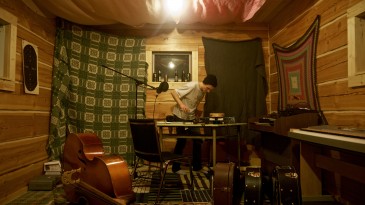 Tudor recorded his first two releases, Snail Mail (2011) and Animals and Arson (2012), while still in high school at Williams Lake Secondary. Holing himself up in the school's band room storage closet with just a microphone and a laptop. The space — which Tudor dubbed "The Cupboard" — allowed him to fully explore his music.
"I sort of operate on my own schedule. I get into this bubble in my head of saying, 'Oh, it has to be done,'" says Tudor, "and then I kind of do that with my physical environment as well. Make it into a safe bubble where I can just go to."
After the completion of Snail Mail, Tudor would return to The Cupboard with bigger aspirations.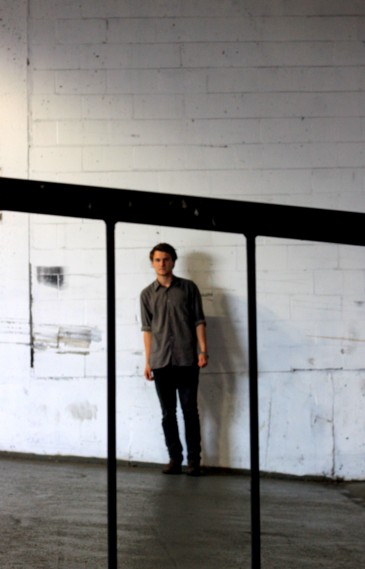 "The intention with Snail Mail was to just be a musician. In that album, I just learnt how to do it. I learned all about recording and producing. Even though it was a shitty album, I had the groundwork for making other things. So when I went into Animals and Arson, I knew I could do it. The intention with Animals and Arson was to make something much fuller."
Released in June 2012, Animals and Arson was well-received and even had songs finding regular airplay on CBC Radio. While the album led to Tudor playing several shows and festivals, it wasn't until the 2013-14 winter break that he returned to recording.
With the lessons from his first two releases in tow, Tudor returned to Big Lake in a three-week escape to leave behind the big city to write and record. This time around, Tudor chose a new fortress of solitude to bunker down in: an empty cabin at Gavin Lake Forest Education Camp, which is also where Tudor grew up. The location would prove to be a perfect setting for the crafting of his new record, The Modern New Year. The dichotomy between big city life and its quieter surroundings can be found within the album as a defining theme.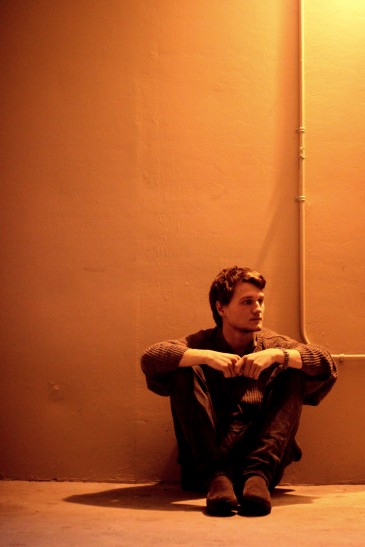 "A lot of the songs on the album are about living in two very different worlds simultaneously. For me, it was especially noticeable being in a city and being in a really urbanized area. I grew up in a kid's camp in the middle of the woods. It was weird for me having to deal with that shift because I've always wanted to be that organic 'be-with-the-earth,' hippy guy. But I'm not that guy here in Vancouver at all, so it kind of feels like a modern new year for me. This is my modern new year."
The album also draws upon inspiration from classic sci-fi novels that warn of dystopian futures.
"I read a lot of really old books about the future while I was writing the album. The books were old enough that the future that they were writing about is now. Seeing all the similarities in all those dystopian future books; seeing a lot of similarities and then also noticing all the differences and realizing that we are living in this antiquated idea of modern."
Recording The Modern New Year had Tudor pair up with some new collaborators and old friends alike, including Brent Morton of Drum & Bell Tower. Inviting other musicians to add to the album allowed him to push his own boundaries to favorable outcomes, as Tudor explains: "Friends who I really like and trust have come in and helped so much. It's pretty cool that people can come in and give their own things. I felt honoured."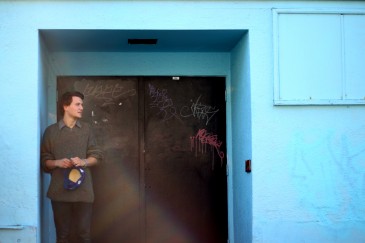 On top of the gorgeous arrangement of violin and trumpet lines throughout the album — provided by Tom Howell and Heather Gunn, respectively — Tudor also fleshed out the tracks with his own addition of keys and banjo, adding texture to his recordings.
"I'm really scared of becoming that acoustic singer-songwriter guy. I was always really scared of becoming the guy with an acoustic guitar, singing about his feelings. The album itself in my head needed to be fully instrumented and the focus shouldn't just be guitar and singing, so I had to teach myself all of these other instruments."
As a result, The Modern New Year features layered songs with rich vocals and warm melodies, perfectly capturing the glow of a welcoming winter refuge.
As Tudor prepares for the release of his new album, he's already thinking ahead to the future. In promotion of The Modern New Year, Tudor hopes to assemble a backing band and bring the grandeur of the songs to life onstage. The album has Tudor stepping out into the world, without losing his small town charm. The artist has brought the cabin in the woods with him as he continues to set up shop within Vancouver's bustling, modern music scene.