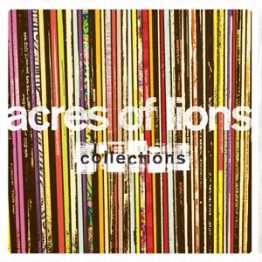 Acres of Lions, a Victoria based pop-rock unit generating huge buzz across B.C., are back with their second set of melodic sing-along anthems, Collections. The follow up to their 2009 debut, Working, sees the band building upon their emo roots. Jeff Kalesnikoff 's confident yet sensitive vocals are brought to the forefront of the mix; the guitar work of both Kalesnikoff and Tyson Yerex providing backing to the melodic hooks that anchor each of the songs. "Reaction," the first single from the album, is, to put it in layman's terms, catchy as hell. The gang vocals and snapping fingers, mixed with an energetic and upbeat guitar riff, remind this writer of the Beatles-esque pop stylings of Sloan.
One drawback to the songwriting however is the bleeding heart lyrics, which, to be fair, are essentially characteristic of the entire emo genre. The album insert is filled with lines like "My heart still beats like a drum / When I hear you sing your sorrows / To an empty room" ("Like A Drum"). Despite the sincerity of their delivery, these lyrics are quite cringeworthy.
Regardless, the group has a lot going for them. They clearly have a good ear for infectious, radio-friendly songwriting and, judging the album as a whole, appear determined to win over new fans. If emo inflected pop-rock is your thing, give Collections a listen.