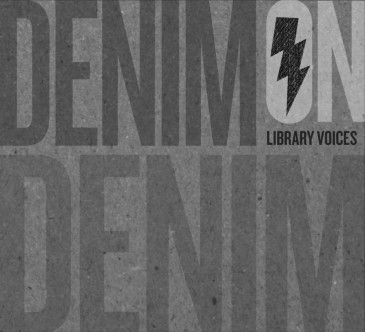 Library Voices is an eight-piece outfit hailing from Regina, Saskatchewan, where good times can seem hard to come by to B.C. outsiders (what with the 40-below weather, landlocked plains and scorching summers). However, upon listening to even one millisecond of their new release, Denim on Denim, one can immediately assume Regina is the birthplace of all things danceable and upbeat in the indie pop music world.
The follow-up to 2008's Hunting Ghosts (& Other Collected Shorts), Denim on Denim expands the band's already sugary sweet pop reputation into a full blown diabetic persona with bubbly synthesizers and guitar riffs and anthemic sing-a-longs. Paring down more experimental and quirky touches for straightforward instrumental matches and harmonies, songs like "Insider Trading (On Outsider Art)" and "Drinking Games" may lose this quirky edge, but in turn become more accessible works of pop gold in the process. The radiant "Party Like it's 2012"—glorified in an awesome La Blogotheque video—is an infectious, toe-tapping song of dancing drums and handclaps and is positively the standout hit.
One criticism: Denim on Denim can tend to feel monotonous at points in its pursuit of everything upbeat, therefore, giving it a repetitious feel. However, when Library Voices begin their expansive Canadian tour dates beginning mid-September and spanning all the way through October, one can assume this non-stop positivity will be met with nothing but feet on the dance floor and hands in the air.