When I had arrived at the Waldorf Hotel, I was unfashionably early. Too many months away from the East Van indie-rock scene made me forget that no good show starts before 10 p.m. Yet here I was, at the Waldorf Hotel Tiki Lounge, at 8 p.m. on a Friday night. Nevertheless, I grabbed a beer with some of the musicians and looked around at the tiki torch and grass skirt decorations, the dance floor filled with couches, bamboo-covered walls and hidden bathrooms. I may have beaten the crowd to the venue, but once they started trickling in, I knew I had done one thing right: I wore denim-on-denim.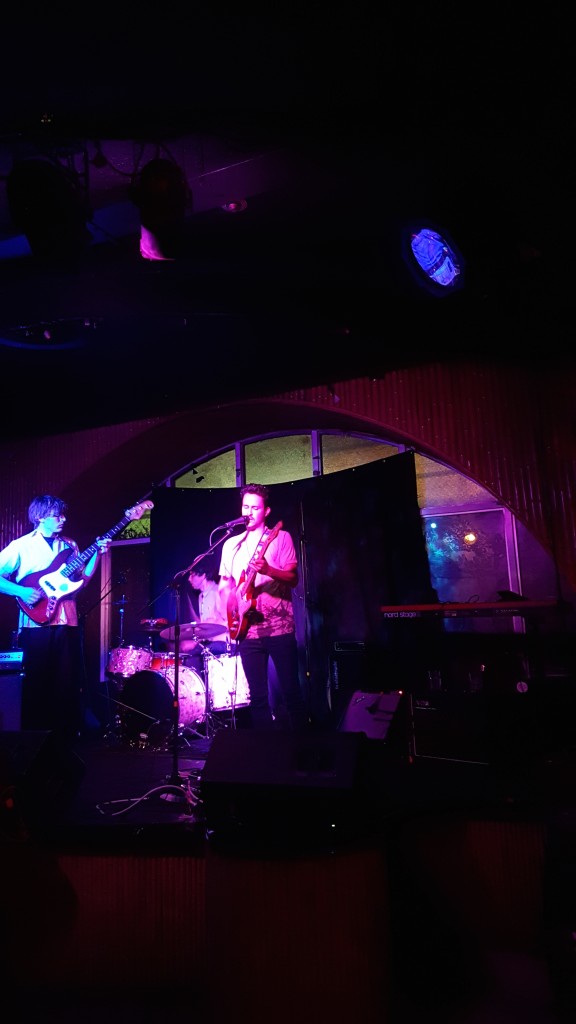 Ten o'clock rolled around and the night started off with a trio from Calgary called Sunglaciers, touring their new EP, Moving Into Darkness. Although a small group, the band produced a big and complete sound. Heavy on the bass guitar and experimental on the vocals, I got a real Interpol-meets-Radiohead vibe from their sound. Each song danced back and forth on a stylistic spectrum with New York garage-rock and melodic electronic sounds at either end, and it was clear the band's tight sound was well thought through, making them really fun to watch.
Up next was Vancouver's own BB, another three piece band, who had many fans in the audience. Their sound mixed together harmonized vocals and a '90s punk rock style. Whether it was the vocalists' matching silver vintage dresses, their back-to-back guitar and bass shredding or the drummer emulating the energy of the Animal from The Muppets, BB kept the balance of soft and hard, polished and punk, and their high energy show kept the audience really captivated.
Once Leisure Club came on, the dance floor became the place to be. The local five piece band, was there to celebrate the release of their debut self-titled LP. Although this was their first full-length, they instantly felt like a much more aged band. The band's sound was not only cohesive, well rehearsed and collaborative, their energy on stage and attitude towards each other made their show highly enjoyable for a new listener like myself. The vocalist had great pipes, well developed and soulful, and their melodies ranged from groovy ballads to indie-rock guitar riffs and heavy drumming.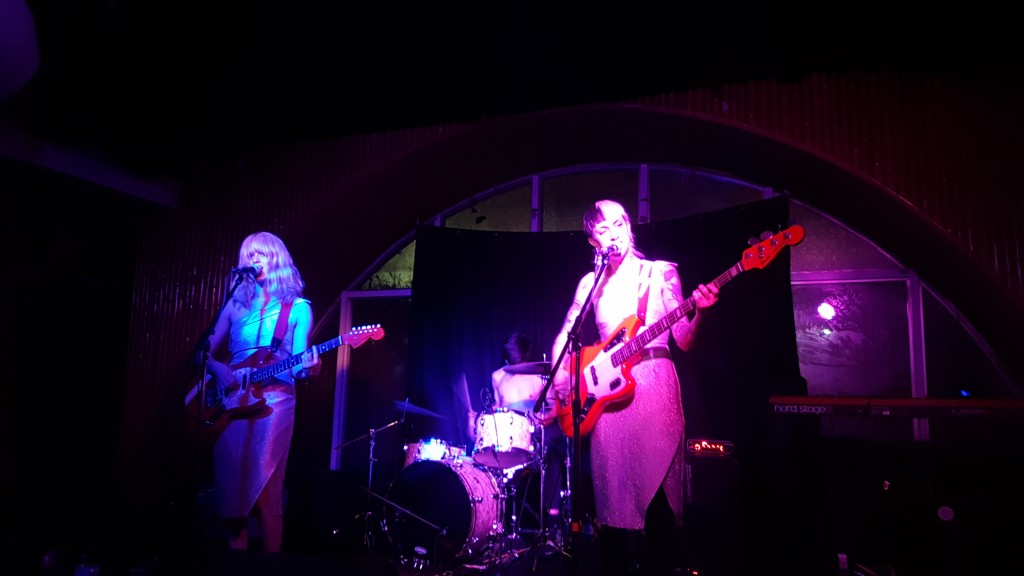 During their set, Leisure Club contributed such ditties as "Mike Tyson" — my personal favourite of theirs. At one point they asked the audience, "How many vodkas is too many?" before jumping into a song aptly named "22."
I had a great evening listening and dancing to all three bands, and would absolutely recommend checking them out, especially if you're looking for new, unique and talented local artists. Word to the wise, however: next time you want to see a show at the Waldorf Hotel, grab some pizza before you go and make sure you don't arrive before the fashionably late hour of 9:30 p.m.