When Paul Sills, David Shepherd and Del Close developed the historic Second City improvisational theatre troupe in the mid 1950s, the goal was to create theatre that was accessible to everyone. Though improv has always been accessible to audience members of all shapes, sizes, colours and creeds, the same can not be said for the performers. Even with the Upright Citizens Brigade, with Amy Poehler as a founding member, it is not uncommon to see the stage dominated by an overwhelming male presence in any improv performance. The comedy scene in Vancouver — and the rest of the world for that matter — has much more to offer than four to eight white John Doe's in their 20s and 30s.
Blind Tiger Comedy in Vancouver is striving to break this trend with their first WTF (Women Trans Femme) improv night at Little Mountain Gallery on Friday, November 3. The night begins with a free drop-in class hosted by Blind Tiger Comedy instructor, Amy Shostak and culminates in a one hour jam show performance.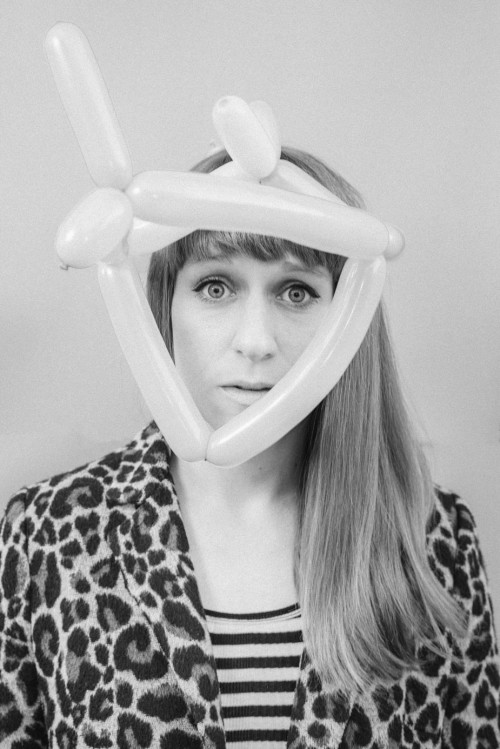 "We want to see more women in comedy, it's about making a space for them. We're encouraging women to come and try this. We're curating a space just for them. It's harder to do [improv] if you don't see anyone like yourself —it's hard to picture yourself in that position," added Caitlin Howden, co-director of Blind Tiger Comedy. When asked where the idea came from, co-director Tom Hill had this to say:
"[WTF] came from a feeling that this was long overdue.We wanted to make more space in the comedy community of Vancouver for all types of people. It's been a dramatically male-heavy world for far too long."
To this, Shostak added, "There might be a perception that improv is a realm that is dominated by men and there might be a barrier there. Hopefully some people will get interested in improv then take a step toward taking a class. In Vancouver, there's a real lack of programming that's identity based."
Blind Tiger Comedy was established in 2014, but Shostak, Howden and Hill have been teaching and performing improv for almost two decades. Howden explained that "these free improv classes are part of Blind Tiger 'school plan' — initiatives by the school to keep growing and expanding and be a place that people could look to for a safe, fun and inclusive space."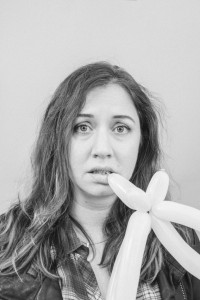 Beyond WTF, Blind Tiger Comedy also offer a class called "Women Centre Stage," which is a four week class run by Shostak for women-identifying performers.
"We get to be funny in a way that is just purely feminine. We could have an all-women show and wouldn't have to say it's an all-women show," said Howden.
Both WTF and "Women Centre Stage" aim to give performers the confidence and skills to hold their own in a male-dominated environment.
Shostak explained: "I've been trying to build a section around tactics: how do you deal with an audience member or fellow cast member says something misogynist, or something that offends you, something that might isolate you as part of an ensemble? How do you hold on to your agency, your space? How do you fight back in the moment? Sometimes you see people being excluded or their story is not being told just because they aren't the most aggressive or they aren't the loudest or their stories aren't as interesting to the other performers."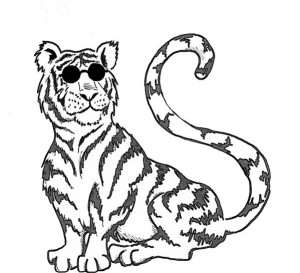 Blind Tiger Comedy isn't just about showing diversity of gender on the stage. As of next semester (commencing January 13, 2018) they will be offering a diversity scholarship for new performers, as well as hosting a people of colour jam in February 2018.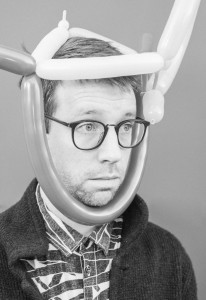 But as with all projects that seek to subvert the status quo, the group admits that there may be a learning curve ahead. To this, Shostak said, "The other part about this programming is we want this to be inclusive but we're not the most diverse group yet, so we're open to feedback, because we're trying to be really as inclusive as possible."
x
WTF is Friday, November 3 at 5:30p.m. at Little Mountain Gallery with no registration required. There will be an optional performance afterwards at 7:15p.m. that is open to all members of the public. The jam show is also open to women, trans and femme performers, along with trans-masculine or non-binary folk who present as masculine, who don't need the drop-in class. More information can be found on blindtigercomedy.ca and at Blind Tiger Comedy's Facebook page.