Pot-smoke, strobe lights, and heavy bass greeted me as I walked into the PNE Forum for Schoolboy Q's first ever Vancouver concert. I expected an intimate gathering of real hip-hop lovers, maybe a few hundred people, but I was surprised. The crowd — more like 800 or so — was crammed together on the floor in a mosh-pit.
First up, was Joey Bada$$ who capitalized on the crowd's excitement from the show finally starting. As a genuine Joey Bada$$ fan, this felt like I won the lottery. Schoolboy Q and Joey Bada$$ for only the price of one ticket? I was in heaven. Bada$$ opened with "Christ Conscious" and the crowd went mad. Personally, I was more excited for "Hazeus View" and thankfully, Bada$$ delivered for me.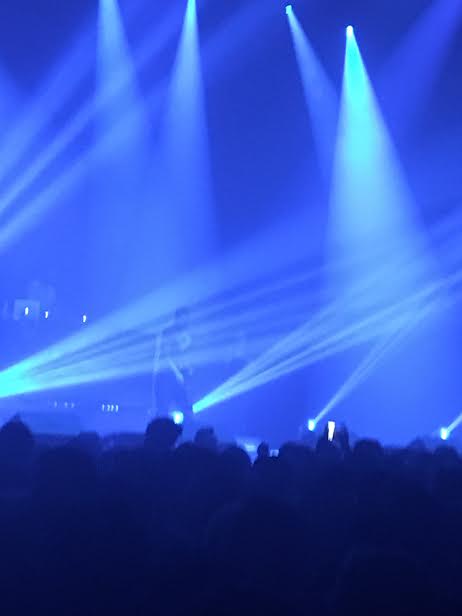 Then came the night's headliner. Schoolboy Q ran through most of the crowd favourites, like "Studio," "By Any Means," "That Part," "Man of the Year," and "Collard Greens" among many others. He shifted from his hits to his music from before his widespread fame and it was great to see many people singing along, word for word. For the most part, he teased the crowd with only a minute or two of each song — just enough to keep everyone satisfied but wanting more.
His energy was something short of supernatural — if anything, the crowd was struggling to keep up with him. Using the entire stage with confidence, Q constantly interacted with the audience. "Are y'all real Schoolboy Q fans?" he shouted from time to time to which we'd respond "Hell yeah!" Q didn't need a hype man — he was perfectly competent on his own. Because of the late start, Q extended his allocated time slot, to the glee of everyone there — treating us with an encore of some of his hit singles "That Part" and "Collard Greens" and nobody was complaining.
Q had some complaints for the audience, though. Despite the hyped folks on the floor reciprocating his energy, those on the balcony looked, frankly, bored. He was having none of that, Q quickly made his feelings clear. "I don't feel like y'all gave me all y'all had tonight, Imma be honest." There were far too many casual fans in the crowd for his liking.
Despite all the problems and the attitude of some of the audience, the concert was worthwhile. I can't speak for everyone there, but I certainly gave Q all I had that night.