"The media landscape we operate in currently in Canada is frightening because of the mass concentration." Media Democracy Days coordinator Sydney Ball refers to Postmedia Network's ownership of the majority of the newspapers across Canada. She continues, "[The media landscape] is always getting a little bit more dire but … there certainly is great journalism happening, and there is great media content being produced."
In its sixteenth year operating out of the School of Communications at SFU, Media Democracy Days continues to broaden the scope of its conversations about media and democracy, and its commitment to supporting the production of non-mainstream media. When I ask Ball for her perspective on media democracy, the concept that is the conference's focus, she replies, "It really needs to serve the public if it's going to be a democratic media system. That means to ask questions about who it is producing news, what stories get into news, who's producing media and what kind of policies shape the media that we're consuming."
The concept of democracy is inherent to the structure of Media Democracy Days 2016. Ball says of this year's program format, "We want inclusivity to be not an afterthought, but actually to become part of how we build the program in the first place." Much of the programming for Media Democracy Days was shaped and determined by the Co-Lab hosted on September 15. The Co-Lab brought together people involved with different aspects of media activism with the intention of offering opportunities to individuals and groups to collaborate on public programming.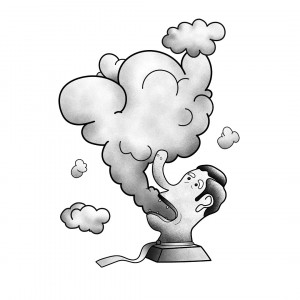 One of Ball's aims as coordinator is to include those who are interested in media democracy, whose work is outside of the scope of traditional journalism and what is commonly thought to be media. Ball and her team issued prompts for the Co-Lab and based on the topics, they "[received] really creative responses from people that wanted to participate in our program that maybe hadn't had the opportunities to before." Of the program structure, Ball says, "Besides the keynote and besides the community radio events at the Inspiration Lab, the rest of our program was shaped by people that showed up to the Co-Lab. [They] either came with ideas of what they wanted to host for Media Democracy Days, or collaborated with other people they met."
Ball and her main collaborator Stuart Poyntz, Associate Professor in the SFU School of Communications, "got excited about the possibility of having a more collaborative project, of having a lot of space for maybe people that don't know how to get involved with media activism to get involved … as well as pick up skills." One of the collaborations set for November 19 is between Access to Media Education Society and Cascadia Deaf Nation.The two organizations have teamed up to facilitate a workshop called "How Do We Leap?" where participants will create a collaborative art piece based on ideas of solidarity around environmental action.
This year's program will also include workshops from CiTR 101.9FM and Vancouver Co-op Radio (100.5FM) in partnership with the Vancouver Public Library on media making and audio production, titled "Community Radio Takeover at the Inspiration Lab." Through Media Democracy Days, CiTR and Co-op offer opportunities for those who wish to get involved with media activism, and to learn the practical skills they need to produce radio broadcasts.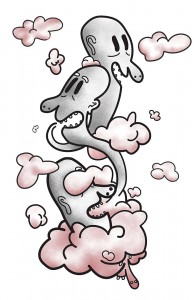 Media Democracy Days is designed to include individuals and organizations with non-mainstream perspectives, with the intention of fostering an inclusive and critical media landscape. "We want to act as a platform for media activism and a place for our broad community … [to get] together to really discuss how the media does interact with democracy," says Ball. This year's conference includes a broader range of participants, resulting in a group that is more in keeping with Vancouver's diverse demographic.
Independent media in Canada "is important and in place because corporate media systems don't generally do their job of challenging power … Non-corporate media allows for other stories to be told," says Ball. With a diverse national population comes diverse perspectives, many of which are made marginal by mainstream media. By providing communities with the tools they need to share their perspectives and by offering opportunities for interested people to connect with independent media outlets, more content will be created that challenges the corporate media status quo.
Without independent media and media activism, society runs the risk of only hearing a national narrative that places network interests before truth speaking journalism. "If you don't have a media system that's representative, if you don't have a media system that's going to challenge power, then we're really at a detriment. People aren't going to be able to make political choices or make choices in their communities or really understand what Canada looks like," explains Ball.
When I say that media democracy seems more important now than ever, Ball counters, "It's always been important. It's never, not been important."
x
Media Democracy Days will be held on November 15-16 at the Vancouver Public Library's Inspiration Lab, and November 19 at SFU Harbour Centre. Ryan McMahon (Red Man Laughing Podcast) will deliver a keynote speech at 12pm on November 19. More information at 2016.mediademocracydays.ca.