Cathy Schultes is a 21-year-old trans musician in Vancouver, living on the homelands of the xʷməθkʷəy̓əm (Musqueam), Səl̓ílwətaʔ (Tsleil-Watuth), and Skwxwú7mesh (Squamish) nations. A queer bike mechanic, political human-rights activist, self-described anarchist, and pro electric-guitar shredder, she makes pop punk music centred around trans power and self-identity. I met with her to discuss her latest release as Kitty Prozac — Pandemos Vol. 1, a powerful EP with unapologetic lyrics and a deep relatability. I found in my conversation with Cathy, that intimacy is a huge component of her work, and I couldn't help but respond to the lyrics myself. Below you will find fragments of Kitty's fluid lyricism, and the ways I've found to connect her thoughts to my own.
As with most interactions in the pandemic, we open onto the setting of a zoom call — me in my room, and Cathy at her jam space at the Red Gate. She clearly looks comfortable, sitting cross-legged in front of a drum set. We make small talk for a while, and then I jump into my first
burning question, "So, what's the inspiration behind Pandemos Vol. 1, and your stage name, Kitty Prozac?"
Cathy nods knowingly, likely used to this question, and explains,  "Well, there's not much behind Pandemos —it just means pandemic demos although I guess it also evokes the word "pandemonium". I've had an album in the pipeline for a while now, and progress on that has been kind of slow. So, I just wanted to put something out. That's why I phone-recorded these songs and put them up on my bandcamp. Kitty Prozac was something I was treating as a music project, distinct from myself, from the start.  I wanted to name it something cool, something that properly captured what I was going for. "
"And what you're going for is…?"
"I think what I'm going for is pop punk. Like, really intense and upbeat pop punk tunes but also super intense emotions. So once my friend and I were hanging out, talking about this, and she basically had an epiphany, 'Oh! Kitty Prozac.' She used to have a cat who was prescribed Prozac because he had anxiety. That's a thing — cats being prescribed antidepressants. I take Prozac as well, so that's me. And then Kitty was because – well, I want to portray an image that's playful, and fun. And my partner Jill calls me Kitty as well, so there's that."
"So — playful and cute, but make it depression."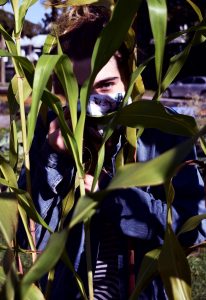 "You know until you don't know and then they're gone / Well I figured some day I'll stop getting thrown away / I just didn't think it would take so long" – Vacation Song
I thought I knew. Bloody hell. I knew I knew. Didn't I? Obviously not, if I was discarded like those folded paper games we used to make. Wasn't there a 'forever' in that stupid acronym?
Cathy agrees, 'Yeah, for sure. In fact I think that tension pretty much defines my music. I initially wanted Kitty Prozac to be a band — but it was usually only me, and  people started associating me with [the name]. It just sort of grew to be a persona. Kitty became this person who feels things really deeply and I think that's kind of conveyed through my music, how loud and head-banging it is. Kitty can never be lying-on-her-bed sad – she's weeping, screaming, breaking things. Theatrical, almost. It's a theatrical sad.'
"So, what's your origin story? Like, what inspired you to really start putting your music out there?"
"That's a pretty cool story, actually. When I had just come out, my friends and I were obsessed with this band. They wrote such good music — it was so very loudly, and proudly, gay. It really was our jam. Later it was revealed that a member of the band was involved in sexual allegations, and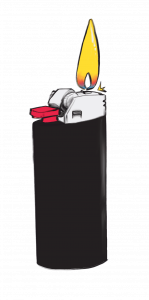 obviously, the fan base just dropped. And I just — I remember feeling so betrayed, and so alone. Like I had no one to look up to anymore. That was when I realized how desperately people like me needed validation, needed representation, that's when I decided that I was going to be that person. I was going to make the music that people could relate to, and be inspired by."
 "And you know, I was always making music – I just grew up in a family that was constantly listening to music. But I think I truly started putting in effort into my music in  12th grade, when I came out as trans. It's kind of like — my whole life began again when I came out, and I just had so much catching up and adjusting to do. So that's when music became what I leaned on. These past two years have been pretty rocky, really, and I think music played a huge role in keeping me afloat.'
The road to justice is long /  And the road to peace is too / And it asks of me to unlearn all / The fucked up things I thought I knew – (A Little More Myself)
My grandmother once told me I would need to be better if I wanted to marry into a 'nice' family. The next two years I worked on being better, and the next three I worked on running as far from 'nice' as I possibly could.
I can't help but notice how honest Cathy is. I ask her, "Is this a conscious effort? To be so honest, and to make your lyrics confessional, almost?" she replies, "I think I did make a conscious effort to be honest. But at the same time, it was also an important exercise in just letting my emotions out. As a teenager, I just had these really big feelings that I needed to get out in some way. That meant me — necessarily — writing about these very personal experiences to lessen the load and hopefully help other folks with similar experiences feel less alone. […] I'm writing to express myself as a trans woman with mental health issues — so I'm going to write about experiences pertaining to that." She pauses again, "And, something that's super surprising, but super gratifying, is that people relate so deeply to these songs. I write about very personal and specific experiences, but after a live show people will still come up to me to tell me my song made them cry. It's an amazing experience, and really one of the biggest inspirations for me to continue."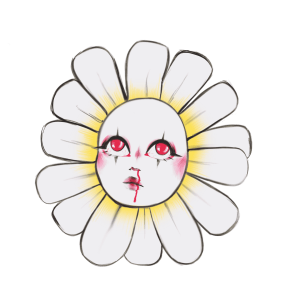 It's in primary colours / It's so vibrant it won't leave me alone / And it keeps changing but I think it means home – (Primary Colours)
I spent the first 19 years of my life in the dark. If I don't have a nice family, what do I have? I saw the swirls of blues and reds and yellows in my dreams and drawings. I knew then what I needed to do – if not home, at least a path that leads there.
I ask Cathy if there were any mental roadblocks that needed to be overcome in order to release such radically honest music, to which Cathy replies, "The answer is definitely." She continues to explain —  "I had to work through my anxiety a lot, which makes sense, because I'm Kitty Prozac. Perfectionism, and that fear of what people were going to think of me when I actually put music out. It's funny, because the initial music I released was already very personal and honest. But it was just as hard to put out the next few songs — which is why there was such a gap between them. Just because you do something hard once, doesn't mean it becomes easy the next time round, you know? Easier, maybe. But not by a lot. I think it was just…not believing that my music was worth sharing, really. And it's taken people reassuring me, a lot, for me to continue to put my music [out there].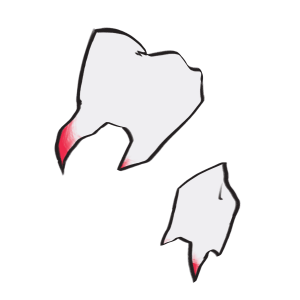 "Actually, there's a few people I'd like to credit for encouraging me in a big way: Kelly McCloud, from Tinkin' Pete, who booked me for my first live show, and Myles Black, from Pale Red, who got me a CiTR interview and funding for my record from the Pat Placzek Legacy Fund. It's what CiTR is using to fund a bunch of artist's first releases through their label Fanta Records. I call them my two gay scene dads," she laughs lightly, "because they've really been in my corner. Seriously, it's totally been because of the encouragement and support of other people that I'm even here, still, making music."