Have you been following the construction of RIZE's The Independent at the intersection of Broadway and Kingsway? Depending on what area of town you live and work in, it's difficult to miss. But what you may not have noticed is a screen facing the street on the western side of Kingsway Avenue. Over the next 5 years, that screen will be programmed by grunt gallery, an artist-run centre with ties to the community spanning 30+ years.
grunt has been in the news recently. Their Program Director, Glenn Alteen, won a 2018 Governor-General's Award in Visual and Media Arts for Outstanding Contribution. The gallery is more than just an exhibition space — they house a video and print archive, they host Spark: Fireside Artist Talks with the Native Education College, and they have been working to save the historic Blue Cabin as an artist residency. A quick look at their programming proves that grunt is all about forming relationships, and the Mount Pleasant urban screen is no different. Discorder met with Glenn and grunt's Screen Coordinator, Kate Barry to discuss how this ambitious new screen project came to be.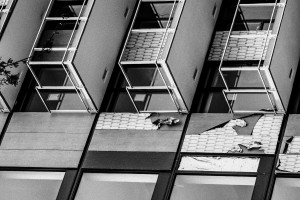 Public art consultant, Maureen Smith, approached grunt about taking on the project independently, and they accepted after Western Front and VIVO Media Arts Centre declined participation in the project. As Kate says, "We saw it as a way of being able to support new technologies on the screen — digital media, interactive arts — and we saw it as an opportunity to have the community reflected back in Mount Pleasant."
Indeed, this screen may prove to be the only familiar feature on The Independent, a development that has been in the works since RIZE's purchase of the land in January 2005. Its scale and design, which has long been considered a symbol of developer-driven gentrification, stands out in the otherwise modest retail / residential neighbourhood. Many arts organizations and businesses — some of which have been priced out or no longer exist — had spoken out against its approval, grunt included. Glenn stands behind his initial opposition to the development: "I think it was important to do that at the time, but then the City made a decision that was completely against what most people were saying. So, what do you do?" Kate affirms, "[grunt's] still here and we still want the community; we want representation of the community through the public art."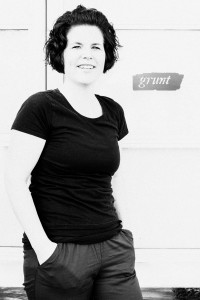 Glenn says, "Of course the RIZE connection is going to be an [issue] in the beginning, but I don't think it will define the project in any way, shape or form, and I don't think it needs to. […] You've got to put it into perspective, otherwise [you] just get booted out of the neighbourhood."
Glenn speaks from experience, having seen other organizations leave Mount Pleasant, in part, to avoid challenging or negotiating with real estate developers. But grunt, which has a history of making deals — they secured their current location in the mid '90s through a marketing exchange with a realtor — sees cooperation with developers as a means of survival. "If we didn't think [about these topics] differently, we would have gotten kicked out of the neighbourhood 20 years ago," Glenn explains. On the issue of gentrification and displacement, he gets frustrated at the hostility shown towards developers, "when really it's about the politicians — what they let happen and what they don't let happen."  
Kate, who is also on the curatorial committee that will determine the content on screen, points out that the screen itself can become a slate for these discussions. grunt is soliciting responses from new and established artists in the community through the production of work and the reworking of old archives. "We are looking for those marginalized voices and those artists who have been erased. Those are the types of stories and artworks we are interested in, and that we want represented on the screen," she says.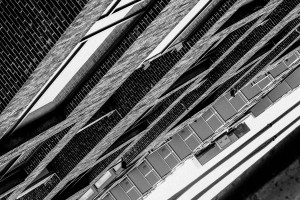 The first program will respond to the theme, Place, and will feature an original short by stop motion director, Amanda Strong. There will be a call for submissions for additional short films, video art and interactive digital media open to artists and community organizers. Every person whose work is screened will receive an artist fee based on CARFAC and IMAA rates, something that Kate emphasizes: "We know that we can distribute the wealth. […] We recognize that there's been a terrible push-out [due to unaffordability], but at the same time, we're hoping to bring some economy back to local artists through this screen."
grunt has tapped EastVan Digital Stories to help with the production of new works. Multimedia artists Lorna Boschman and Sebnem Ozpeta are leading workshops on digital storytelling that are free and open to the public. The shorts produced at those workshops can be submitted to the screen curatorial committee, and can also stream on EastVan Digital Stories' website. As for interactive storytelling, grunt will be using Creative BC's Interactive Fund to create some camera and live texting components.
The strategic commissioning of works, the video workshops, the consultations with other organizations and artists — all of it is about finding new ways to get Mount Pleasant residents and workers to share their individual perspectives on the neighbourhood. It will be a litmus test to gauge how people feel about change.
Real estate development isn't the only way the neighbourhood has visibly changed over the last few years. Vancouver Mural Festival, now in its third year, descended upon Mount Pleasant with mixed reviews. Glenn comments, "The problem with [organizations] like [Vancouver Mural Festival] isn't that they're doing murals, but that the murals have no connection to this neighbourhood at all." Although, he admits that VFM conducted more community consultation for last year's festival than for their inaugural one.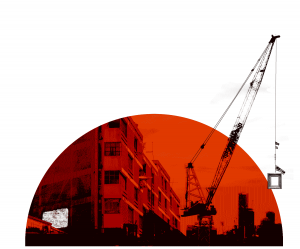 That community disconnect, common for inexperienced organizers, is a misstep that grunt hopes to avoid with their urban screen, having been in the neighbourhood since its founding in 1984. They are also in communication with screen projects in Melbourne and New York. If any organization can transform a patch on the exterior of The Independent into a community beacon, it's grunt gallery.
But still, the urban screen is an experiment, and neither Glenn nor Kate pretend to know the outcome. Glenn concludes, "Politically, it maybe seems a little crazy, but judge us on what we do with it."
x
The Mount Pleasant urban screen will launch in July 2018. Follow grunt's social media for a call-for-submissions. If you would like to attend a digital storytelling workshop with Lorna Boschman and Sebnem Ozpeta, email lorna@digitalstories.ca to RSVP. Upcoming dates are May 6, May 13, May 20 and June 10.