g h o s t i n g joins me over Skype from the inside of a car parked somewhere on Greater Vancouver's rural limits. On his end, the sound of pouring rain, plus Jack FM playing at a barely audible level, forms an ambient background wash as g h o s t i n g and I — for reasons explained later, he prefers to remain anonymous — talk about his music, the appeal of trash, and the spaceless, timeless vaporwave genre.
g h o s t i n g's first tape, Telenights, released online initially via Dream Catalogue and later, physically, through Toronto label Adhesive Sounds, is a work of plunderphonic faux-nostalgia. On it, g h o s t i n g takes TV commercials from the '80s and '90s and chops and screws them to produce a constantly shifting soundscape of warped, disposable broadcast culture.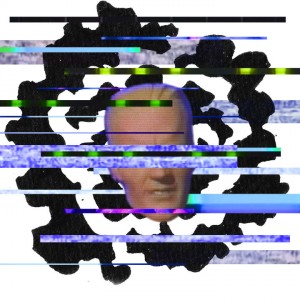 "There are actually whole communities out there who trade VHS tapes of just commercials," he says. "And they'll think this stuff is gold if you have a box of VHS tapes in your garage that no-one has ripped."
g h o s t i n g doesn't trade VHS, but he admits to a love of the medium, which started by listening to YouTube channels curated by the tape hoarders he describes.
"I used to just [play them] in the background while doing other things. It's really soothing," he says. "You know how some people listen to white noise? … That's my white noise."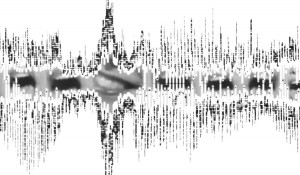 When jingles from these commercials began to embed themselves in g h o s t i n g's brain, he started to experiment, sampling them in warped compositions that he posted on YouTube. It wasn't long before he was contacted out of the blue by HKE, the figure behind vaporwave clearinghouse Dream Catalogue. At the time, Dream Catalogue consisted of only twenty or thirty releases; g h o s t i n g was one of the earliest artists to appear on its roster. g h o s t i n g would later rerelease a remastered and audibly softer version on Adhesive Sounds, this time with a physical tape.
This world of online-only labels and anonymous personas is de rigeur for vaporwave, a genre which got its start in the early 2010s but was first articulated — in a widely-read way, at least — in a two-part feature by Adam Harper in Dummy magazine titled, "Vaporwave and the pop-art of the virtual plaza."
In it, Harper focuses on the work of artists such as Fatima al Qadiri, INTERNET CLUB and James Ferraro to define a genre of "pastiched techno-capitalist stock promotional music for the era of the personal computer and of bum-bags full of Apple devices." In computing, vaporware is software that has been publicly announced and hyped up, but never released. Similarly, vaporwave takes the early-'90s promise of an incorporeal, pastel-hued future reality on the World Wide Web, and plays with it to produce work that is alternately sarcastic, nostalgic and foreboding.
"I've always called it sound collage," says g h o s t i n g. He doesn't go for labels.
"I don't think you need to name everything. … I've seen people call DJ Screw vaporwave. And, I mean, what are you gonna say about that?"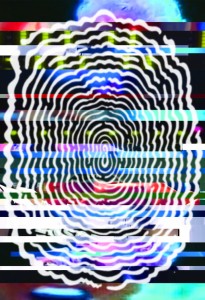 He considers himself a fan of "2008 – 2010 hypnagogia music," and says that's what influenced his work on Telenights. He points to the work of Luke Perry (a musician, not the actor), Sam Meringue and James Ferraro as indicative of that genre's specific qualities.
James Ferraro is an interesting one. A prolific electronic artist, he has pumped out releases under various pseudonyms that define huge swaths of the trash tune genre. His 2011 release Far Side Virtual is often cited as the foundation — or at least an early, formative expression — of vaporwave. Others plumb sources more akin, musically, to what g h o s t i n g explores on Telenights, sampling New Age and smooth jazz that wouldn't be out of place in a shopping mall circa 1993.
This genre, or constellation of genres — whether you want to call it hypnagogia, vaporwave, or any of the sub-categories enthusiasts have traced out for each — is placeless. Countless releases show up on Bandcamp or Soundcloud, almost always under aliases, rarely gaining attention beyond the creator's Twitter following. As such, there is no local "scene." This is especially true for g h o s t i n g's locale, a part of the GVRD considerably distant from venues, arts spaces, or anywhere else people who make weird music might congregate.
"People get turned off by weird. They don't like weird," he says. "I don't think there is any scene here, period."
That's where the whole internet thing comes in. g h o s t i n g was initially making music in isolation. A few songs on Soundcloud were enough to draw the attention of HKE from Dream Catalogue, initiating the process that would lead to Telenights. That was g h o s t i n g's first contact with someone interested in what he was doing. In summer of 2015, he started a Twitter account, and has since begun to collaborate and communicate with other artists.
"It's good to finally talk to people who know more about music," he says.
g h o s t i n g's next tape just came out via Adhesive Sounds. Titled 2D FUN AT GRID WORLD, it diverges from Telenights in that almost all the music was composed by g h o s t i n g. It includes occasional, warped vocals taken from VHS, but the actual "TV trash tunes" (his words) were composed by g h o s t i n g himself with a BOSS SP-202 sampler, a Roland SP404-SX, and a Microkorg synth. While he has a background in playing drums, his musical knowledge is mostly self-taught, just "messing around with gear and computers."
The tunes may be original, but 2D FUN AT GRID WORLD has the same weird, displaced-in-time quality as Telenights. The latter sold out within a couple of months; a secondhand copy recently resold for three times its retail value. It's not unreasonable to expect a similar reception for 2D FUN AT GRID WORLD, especially now that g h o s t i n g has established a name for himself. No matter how well it does, though, he is determined to remain anonymous, a spectre in a genre populated by spectres, without a scene, or live shows, or a face to attach to the name.
"If I were making more traditional music, it would be the same," he says. "I just don't like attention like that."
x
To hear 2D FUN AT GRID WORLD, visit adhesivesounds.bandcamp.com. You can also follow g h o s t i n g at soundcloud.com/ghost-ing or on Twitter — @ghosting_tv
Read a Discorder review of Telenights here.