CanLit is about to be rewritten, and Room Magazine's Growing Room Festival curator, Chelene Knight, is ready to shape the new story. But growth isn't easy, and 2018 was a difficult year for the authors of CanLit's new identity. Like the country it reflects, CanLit has been struggling with inclusivity: "Who do we include? What voices need to be heard? What voices are important?" Knight identifies some of the questions the world of Canadian literature has been grappling with. However, as Knight remarks, it isn't only including voices that CanLit needs to work on, but giving writers appropriate space to meet their needs, beginning by asking them what they need in order to remove the barriers they are facing.
Knight resolves that CanLit needs to be more transparent in order to overcome its challenges, and with so much difficult work ahead, the transformation will be a long process. "People have to be open about their processes and their mistakes. I don't think [this work] will ever be finished." However, Knight trusts that the creation of CanLit's new story will be unforgettable: "We're going to see faces and voices that we haven't seen before." With the upcoming Growing Room Festival in Vancouver, Knight, as curator, plans to encounter these barriers head-on in a celebration of the new voices of CanLit.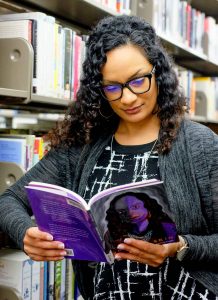 As managing editor of Room Magazine, Knight worked on the programming committee alongside Growing Room Festival founders Meghan Bell and Arielle Spence, marking Room Magazine's annual event as the only feminist literary festival in North America. However, when first envisioning the festival before its inaugural weekend in 2017, Knight didn't want it to be directed by a single person. She put out a call, and a committee of six people formed. Their first meeting was six hours long. "I assigned them a required reading," Knight remembers, and each member came to the first planning meeting having read Alicia Elliott's essay On Literary Festivals and Crossed Boundaries. The essay helped focus the committee's dedication to a consideration of ethics and author care. "From there it was like playing tetris," Knight shares, as the committee decided what they wanted to build and what voices needed to be present to shape the conversation. The festival was a big vision, and they were sculpting it into reality.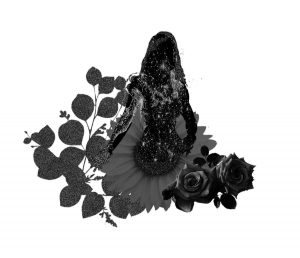 Since 2017, what began as a weekend event has expanded to a ten-day festival. This year the festival is continuing its growth by introducing a full day of Indigenous Brilliance. Knight is anticipating that presenters will give the 2019 festival a new flavour, and is excited about the mentorship opportunities available that will support emerging writers. Manuscript consults will include discussions surrounding what writers should do when their work is released into the universe: what conversations do they want to start? For Knight, it is important to allow emerging and experienced writers to connect, and to make room for new voices. Knight is hoping that the 2019 festival will welcome those outside of the CanLit world, and even those outside of the writing community. The event is open to everybody and, for the first time, is pay-what-you-can.
        The Growing Room Festival has burst with success in its three years, and Knight's plans for the festival's future are as inspiring as its history. Knight hopes Growing Room will eventually collaborate with other festivals, creating a network of support for the people running these literary festivals. Knight values the energy that is produced when there are new people in positions of power, and is keen to "shake things up, while respecting the foundation."
Just as CanLit needs to be broadened, Knight is working to broaden the scope of literary festivals. Understanding that CanLit has struggled to move beyond an attitude of "check-boxing" diversity, Knight works towards creating spaces in which writers, artists and individuals don't have to prove that they have the right to be present.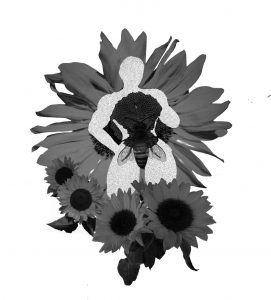 However, the curators of the Growing Room Festival know that it is far easier to make room than it is to keep it, and are working towards creating accessibility that is sustainable. Knight hopes that people will learn not only to listen to each others' stories, but to the processes involved in telling them. CanLit, literary festivals and the writing community need to learn to ask writers what they need in order to write and keep writing. It is not enough to create space. The space needs to be held.
Believing that the key to holding space is affirming the voices of youth, Knight advocates that it is the emerging stories of youth that people should be paying attention to. "Their voices are being heard," Knight says, "their words are echoing." Imagining the people who will be sharing their stories during a youth reading at the festival, Knight supports that, "Your voice matters now, this is your space." She further reflects that "when you feel safe enough to speak, it creates a sense of belonging."
Describing itself as a feminist literary festival, Growing Room seeks to include conversations and workshops about body politics, religion, visual art, academia, mental health, Black voices, Queer voices, trauma, Asian diaspora, journalism and so much more. For Knight, the variety in workshop content is a reflection of feminism in that it is continually shifting and changing. Noting that feminism is akin to literature in its ability to encompass variety, she states that "The key is opening the idea that storytelling can be anything."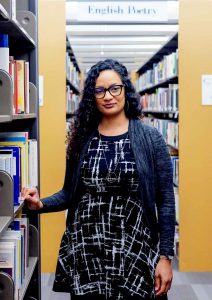 Literature  is connection, resistance, affirmation, protest, exploration, reflection and anticipation. The definition of literature depends on the question "what do you want to see and hear?" Knight believes that literature can only hold its full identity if it is "held with flexible hands." We need to "let the words shift on the page. We need to respect the template, and if we change it, we need to ask why it doesn't work anymore, how we can change it, and what will come next." We need to learn that literature is "anything on the page; any story."
We have to begin changing the pattern of what stories are told, and who has the right to tell them. Moreover, we have to change how they are told. When we change how a story is told, Knight says, "everyone is going to stand up and start sharing stories. It will open the flood gates. And now is the time to do it."