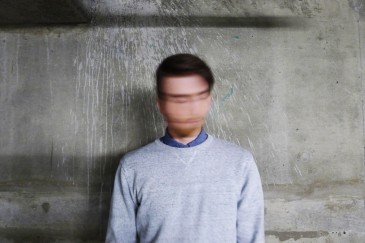 The energy is alive at Los Cuervos. A sumptuous array of taco toppings are spread out-of-reach from where I chat with Patrick Fiore, a.k.a the man behind Noble Oak. The workers are racing in-between chairs; the cooks hastily crush ice and steam tuna. We're sitting at the bar sipping salty margaritas and deep in airless conversation, as if in a bubble, secured from the restaurant's vibrant affairs.
The name Noble Oak may or may not sound familiar. If it does, you're probably a web maestro and have his majestic tunes queued up to crank on hazy days. If it doesn't, you're quite frankly missing out. The electronic producer's timely releases and distinct sound have gained him substantial Internet recognition after releasing a number of singles and EPs online.


Amid the vivacious Los Cuervos and the coziness of JJ Bean, we summon details concerning everything from Fiore's beginnings to his future. "I've been playing music, mostly piano, since I was six." After unearthing his unique recognition for perfect pitch at a young age, his love for piano blossomed. "In first grade I saw a teacher playing piano and was like, 'Oh my God, that is the coolest thing in the world. I want to do this, I want to learn it.' I had a toy piano and could tell it wasn't in the right key."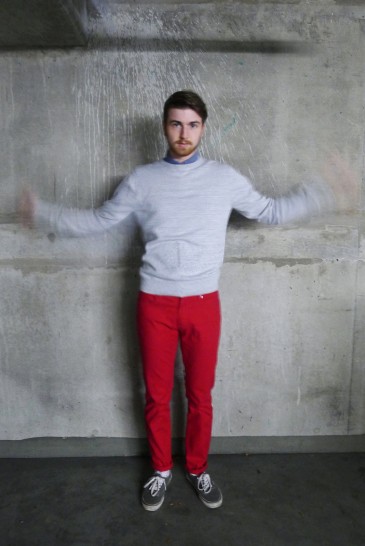 Playing classical piano throughout the majority of his life sanctioned his joining a folk band, 41st and Home. Fiore's interest in music software sparked the transition from folk to experimental electronica. "I first found GarageBand and began experimenting with other softwares. Now I use Ableton."
The Internet has inescapably aided the snowballing of Noble Oak. "The Internet has provided me with so many different outlets, especially with SoundCloud. It allows people to find and share ideas. It has helped create a large community around music." For the most part, the Internet has taken on an active role, allowing him be more passive in regards to distributing his music.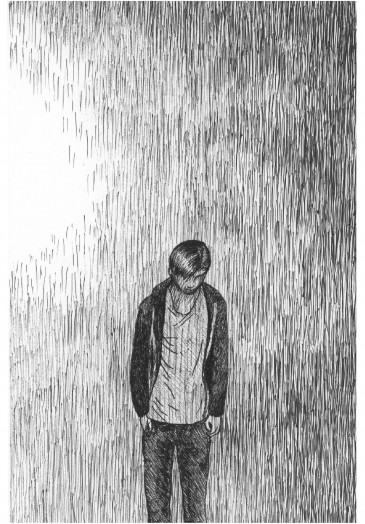 Gathering inspiration from a vast accumulation of things, Fiore's songs rarely follow a similar process of development. "I can be looking or reflecting on something for a long time and eventually an idea will come into my head." He mostly finds influence through sceneries, scenarios, and other bands. "Recently I've been listening to a lot of Breakbot, Deafheaven, Drake, Vanguard, Jessy Lanza, and Boards of Canada. I think a lot of what I listen to comes through my music."
As for the future, Fiore plans to focus on progress and complacency, though finding a balance of what people want to hear and what satisfies him is arduous. "I will always aim to do whatever makes me feel content… People who are making music projects have to be in tune with what makes them happy. Your pride in your work will diminish over time so don't be afraid of your originality."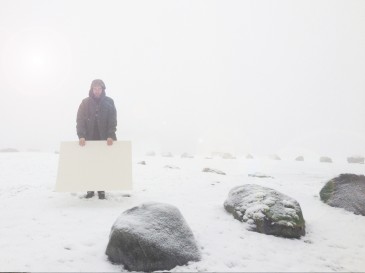 Fearing the idea of becoming boring, Fiore wants to veer away from plunging into a confined idea of how to write music. "A lot of artists try to preserve their old sound, but I don't think change is necessarily something to be afraid of. You need to have some sort of expansion, otherwise you will be inevitably accused of writing the same thing over and over."
Although still in progress, Fiore is expecting his next release to involve this sense of evolution. "I've recently started to experiment with different genres of music, particularly laid-back house and R&B. I would definitely consider my music more groovy now and less wavy."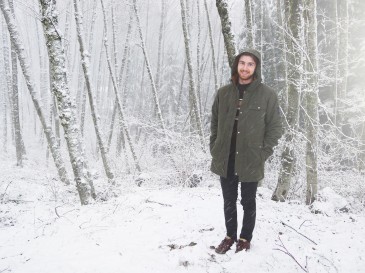 Maintaining a sense of nostalgia despite the notion of progression, be it grim or not, has played an important part in his music-making process. It remained a central theme in Away, released by Jellyfish Records in late 2013. "Lately, I have been making a lot more music that reflects my past. I've been making more complicated piano music, I want to make it work in a more acceptable way; I'm beginning to take music more seriously. I'm glad that I'm still maturing as a musician."
A UBC Linguistics major, Fiore finds the idea of sound a recurring curiosity. Both music and words have acted as muses throughout his life, though he can't consider one without the other. Despite the highly spiritual aspect of his music, it is actually of a mathematically manufactured nature. "There are only so many combinations of chords, and we are coming close to using them all up. Musical ideas sort of just come to me. I feel like they're always out there and I just pick them out to use as a language to communicate my ideas and thoughts."
Viewing music as a calling, an interest and an escape, he hopes to blend these in order to manifest the career of his dreams. "Today we are more ready than ever to allow our career paths to also be an escape. We turned art into profit. It would be so nice to make a living off an escape."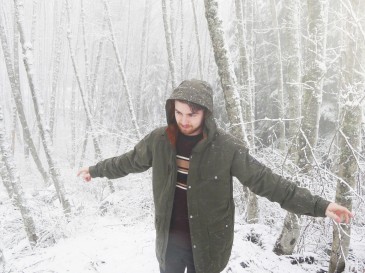 Rather than basking in the attention he receives, particularly fleeting online reception, he hopes people find inspiration through Noble Oak: "My biggest fear is that music will make me a very selfish person." To avoid this common phenomenon, he tries to stay mindful of how the people around him feel. "When the attention turns more to myself, I get uncomfortable. I just want to keep track of other people. I've watched a few people I know just lose themselves and grow super selfish."
He needn't be too wary of this, considering the purity of his intentions when it comes to the message he wishes to communicate. "I only really want to convey some sort of beauty through my music. It is fully possible to have a really profound impact on people."
It seems as though Fiore and music have a well-rounded and equally as giving relationship. Music has done as much for Fiore as he is attempting to do for it. "I think music will be helpful to me no matter what I do and I am really grateful for that."
______________________

Catch Noble Oak's next show at Fortune on March 20 with Australian group RüFüS.