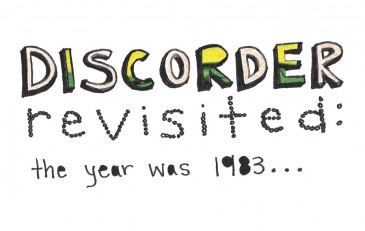 For Discorder's 30th anniversary issue in February, we revisited the magazine's past with founding co-editors Mike Mines and Jennifer Fahrni (via phone from Hawaii, at the time). These days, Fahrni travels frequently as PR manager for the Irish Rovers. While home in the midst of a busy touring schedule, I jumped at the opportunity to chat with her face to face and visit Discorder's birthplace: her childhood home.
Fahrni grew up in an old character house at 2nd and Blanca in Point Grey. It was there on her parents' massive dining room table that she, Mines, and fellow CiTR alumni Harry Hertscheg held paste-up-parties, where they would physically assemble those first issues of Discorder.
Three decades later, I'm plopping the glossy, full-colour 30th anniversary issue on that same table. It's a powerful feeling and I can sense the energy in the room. With me, I have a copy of —
according to Fahrni, from previous conversation — her favourite issue: March 1983. Volume one, issue two. A huge smile grows on Fahrni's face as she peers through the pages. With candid confidence, takes me for a trip down memory lane.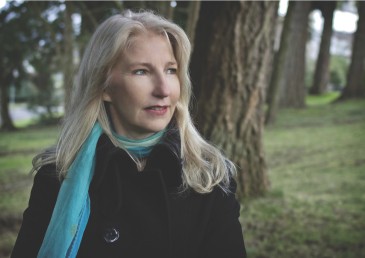 "The second issue had to be better than the first. 25,000 copies was a lot to get out. Back then, the city was a much smaller place. There were fewer cafés and less competition. So if you got it out there, it really made an impression. Up until that point, there was only the Georgia Straight." By the second issue, Fahrni and Mines knew they had Vancouver's attention and knew their cover would make an impression.
"We did this feature on [L.A. cowpunk band] Rank & File and I thought I didn't want to have them on the cover, because the magazine was more than just that one band or one feature."
She never wanted a band on the cover, preferring that they promote the inspiration behind the music rather than the commerciality of it. Instead, for the first six issues of Discorder, they used only old photographs and artwork. For issue two, she scoured through photos from the old west and got this great photo of notorious late nineteenth century American sharpshooter, Annie Oakley, shooting at the camera.
____________________
Jennifer Fahrni on the evolution of Discorder:
"Every editor comes in and makes it their own. And that's what makes it last. You can't have something the same. It's got to keep changing. It's the voice of whatever music scene is happening at the station, and it's so great to see that. I'm so grateful I was a part of that with all those fabulous guys that I worked with all those years ago."
____________________
"So much of it was that photograph. With Annie shooting out of the magazine at you through her gun, it was like us saying, 'Look at this playlist. Go down to Zulu. Go buy some of these albums. Have a listen,' like we were trying to pound this information into people … It was like a shot right into the Vancouver music psyche."
Inside the issue's eight pages of black-and-white newsprint featured Rank & File, who were playing a show in the SUB Ballroom that month, celtic rockabilly band the Pyramids, and reviews of new albums by Echo & The Bunnymen, the Eurythmics, Jah Wobble, and the Stranglers.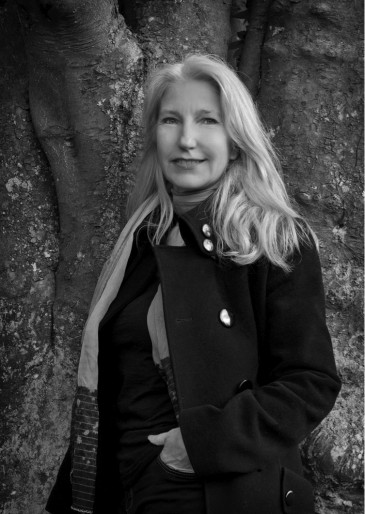 The morning after our meeting, Fahrni calls me. Early. After looking through the magazine, thoughts woke her up in the middle of the night.
"I remembered now what that last meeting at CiTR was like." She explains how in August, 1983, she was offered an on-air job in Calgary, which she was excited to begin right away. She was still owed $250 by the station, about $600 by today's standards.
"[Then station manager] Sonya Mysko told me, 'We can pay you the money we owe and this will be the last issue of Discorder, or we don't pay you and we try to keep it going." It was just the facts. CiTR had no money and they were accountable to a printer. Fahrni recalls it being a dark meeting: It was "her baby," but as a poor student, was torn.
"I'm touched seeing this new issue, seeing the old magazine right here in colour in 2013. How I felt leaving at that last meeting. I thought, 'How long is this thing going to last?' But then thank god it got into that rhythm, like trying to start an old car. Getting it going is so hard and then it goes cha-chug, cha-chug, cha-chug, and before you know it, you're off."
While it was indeed difficult for Fahrni to leave, the blow was softened by the dedicated group of people who took over and injected the fuel Discorder needed to carry on financially and creatively. CiTR member and regular contributor Chris Dafoe lead the group as the next editor. The rest is history.